DSL vs 4G Wireless Services and Cards - Speed, Reliability, Mobility, Availability and Cost Comparison.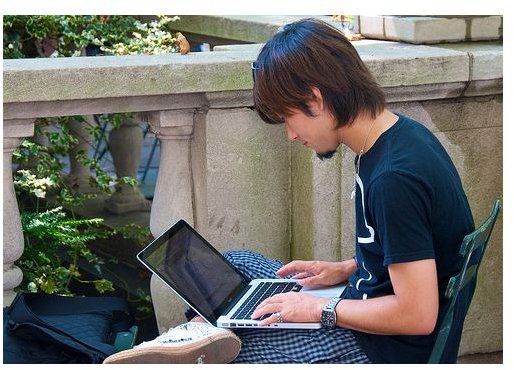 The speed and service from ISPs (Internet Service Providers) has come a long way since the days of dialup modems and the exclusivity of broadband services such as Leased Lines and T1 connections. Consumers can now view multiple streaming content and download large files quickly while at home, work or on the go using mobile hotspots, DSL and other Internet services. While DSL and other Internet services have become popular among consumers, the advent of 4G services is bound to cause some to reconsider how they access the Internet. Here is how DSL stacks up against 4G wireless services.
What is DSL?
The term DSL (digital subscriber line) describes a telecommunications technology in general, but there are a few variations including HDSL (high data rate DSL), SDSL (symmetric high speed DSL) and ADSL (asymmetric DSL), which is the most popular and widely used variation. ADSL services range from 384 KB/s to 20Mbit/s, but the average service package delivers speeds at around 4Mbit/s download and just under 1Mbit/s on uploads. With an average DSL package users can watch full screen video without glitches and pauses, which is great since video the most bandwidth intensive activity that users of the Internet engage in.
The main limitation of DSL is that fact that it's not available in remote areas. As a matter of fact, it may not be available in some built up areas as well. This is because the signal strength degrades as it travels. ADSL can only deliver its highest bandwidth if the customer is within 2km of the telephone company's DSL data processing equipment. This is why some businesses and individuals can't get the service if they are not living within a reasonable distance from the telecom company or their equipment.
What is 4G?
On the other hand 4G services use cell phone towers as wireless access points. While the
speed and service quality will vary depending on the number of persons on the network, the receiver's distance from the tower and the number of obstacles between the tower and receiver, 4G tends to average around 3-4Mbit/s and can reach as high as 40Mbit/s (on WiMax networks). A single 4G cell-tower can cover 1-2 km if there are obstructions, but can work at distances of up to 50km if there are no obstructions. In addition, service providers can make the service more reliable and improve quality by overlapping the coverage area of its cell towers.
Advantages and Disadvantages of using 4G vs DSL
Lets have a look at the mains advantages and disadvantages of using 4G wireless services instead of DSL.
Easy to install – The is no need to run wires to install wireless services such as 4G, unlike DSL that requires special steps to prepare the telephone line and install special equipment at the customer's premises.
Cost – 4G users don't have lots of choices in terms of where they can get service. 4G can cost three times as much as DSL, and download caps are common. However, prices are expected to fall as competition among service providers increase.
Scalable – Telephone companies can easily add more towers to increase the quality of service, while building additional DSL capacity means laying of miles of cables and related equipment.
Resolving service issues –Problems are more easily resolved on wireless networks. Because technicians don't have to worry about resolving issues with physical wires, problems can be discovered and fixed more easily without the technician needing to go to the customer's premises.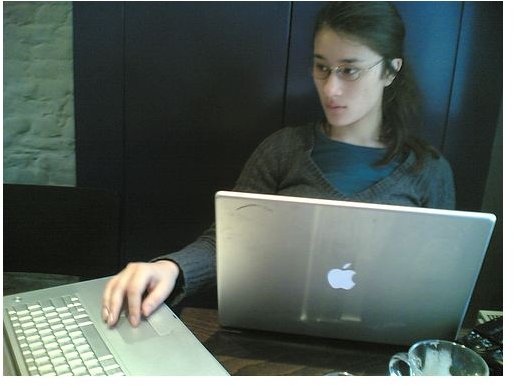 Self-installation - Customers don't need a technician to wireless modem; they can simply bring home the wireless equipment.
Portability – Perhaps the biggest advantage that 4G wireless service has over DSL is its portability. With the use of a Wireless broadband access device such as a Sierra 4G Wireless Card, it is possible to have Internet access on laptops, PDAs computer and other devices that can use the access point. Once the mobile modem is within range of a 4G-cell tower it can provide data and voice services, which means that the service can be accessed while in a moving vehicle and in more remote areas than would be possible with DSL.
Radiation – The effects of radiation from [cellular technology](/tools/Evolution of Mobile Technology) on humans is not yet know, but some studies suggests that it increases the risk of cancer. The radiation that propagates from phone lines is of no danger to the health of humans; a plus for wired services.
Security – The radio waves used by 4G technology propagate everywhere. This makes 4G more vulnerable to security breaches than is data and voice that is transmitted over physical wires. This doesn't mean that 4G wireless technologies are not secure as a whole, but it does mean that breaking into a 4G network is slightly easier.
Service availability
Being a new technology, 4G will take some time to become widely available as networks are constructed. Here is the service availability for one of the leading providers of 4G Internet service.
Sprint 4G markets as of August 20, 2010
California – Modesto, Stockton, Visalia, Delaware, Wilmington, Georgia, Atlanta, Florida – Jacksonville
Hawaii – Honolulu, Maui
Idaho – Boise
Illinois- Chicago
Maryland – Baltimore
Michigan - Grand Rapids
Missouri - Kansas City, St. Louis
Nevada - Las Vegas
New York – Rochester, Syracuse
North Carolina - Charlotte, Greensboro, Raleigh
Oregon – Eugene, Portland, Salem
Pennsylvania – Harrisburg, Lancaster, Philadelphia, Reading, York
Texas – Abilene, Amarillo, Austin, Corpus Christi, Dallas/Fort Worth, Killeen, Temple Houston, Lubbock, Midland-Odessa, San Antonio, Waco, Wichita Falls
Washington – Bellingham
Seattle - Tri-Cities, Yakima
Utah - Salt Lake City
Virginia -Richmond
4G cities by end of year
Boston, Los Angeles, Miami, Minneapolis, New York City, Orlando, Pittsburgh, San Francisco, Washington, D.C.
Future 4G cities
Cleveland, Cincinnati, Denver, Nashville
Conclusion
4G technology promises to address some of the shortcomings of DSL, including service delivery in remote areas, portability and the ease of installation issue. 4G, like DSL, has service delivery issues that will pervent some users from accessing the Internet, especially if they are in remote areas, but 4G and other wireless technologies will be less constrained once the service providers build out their networks. The main disadvantage of current 4G networks is the existence of download caps. Be sure to inquire about download caps before signing any 4G service contract.
Image Credits
"DSL vs wireless technologies - 4G WiMax" Ed Yourdon
"dsl vs wireless card" termie
Source:
"Where's my 4G?", Cnet.com