Buying Guide: The Best 23" Full HD 1080p LCD Monitors (and similar)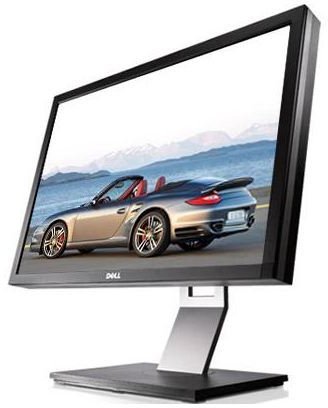 The Best 1080p LCD Monitors
Large monitors in the 23 to 24 inch range are becoming increasingly common. Once considered to be exotic products that only the most hardcore enthusiast could justify, they are now available at a reasonable price. Most of these monitors offer full 1080p resolution, which results in a beautiful picture when watching full HD video and playing games. Let's take a look at some of the best 1080p LCD monitors on the market today.
Dell U2410 24" Monitor
Aimed at professionals and towards anyone who demands very accurate color reproduction from their monitor, the Dell Ultrasharp U2410 provides an amazing picture and a large variety of connections. The accurate color reproduction is made available by the U2410's IPS display and the 12-bit processor is tailored to assist in accurate reproduction of images with dark areas that other monitors would simply display as black rather than attempting to bring out the most subtle differences in color.
The U2410 is a well built display and features Dell's traditional monitor aesthetic, which places an emphasis on simplicity and elegance. The monitor has a response time of 6ms and a aspect ratio of 16:10. As such this isn't a "true" 1080p monitor - it actually has a resolution of 1920x1200. This provides no practical disadvantage or advantage, however.
The good news is that the U2410 is a wonderful monitor - the bad news is you have to pay for what you get. At a typical price of $500 the U2410 is costs twice as much as many other monitors of the size. It is worth the extra price for people who are obsessive about image quality, but if you've never heard of the term "color space" before this may not be the right monitor for you.
ASUS VH242H 23.6" Monitor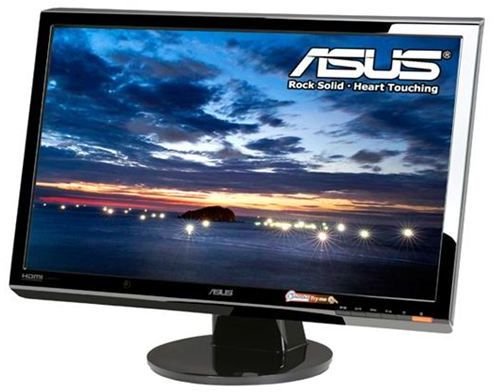 The ASUS VH242H is a 23" full HD 1080p monitor for everyone, a point which is proven by the huge number of reviews this monitor has received on Newegg. Over 1,100 users have rated this monitor as of August 2010 and their cumulative score has given the ASUS VH242H a five-star rating and a Customer Choice award.
The love for this monitor comes less from what makes the monitor great and more from the pitfalls the monitor avoids. The VH242H is attractive, provides 1080p resolution, has HDMI input and a 5ms response time. The display, while not as good as the U2410's, provides a vivid and bright picture. There are no real weaknesses here - everything is average or a bit above average.
Except for the price. At $189.99 from Newegg, the ASUS VH242H is incredibly affordable. This monitor is difficult to ignore if you're on a budget.
Acer S231HLbid 23" Monitor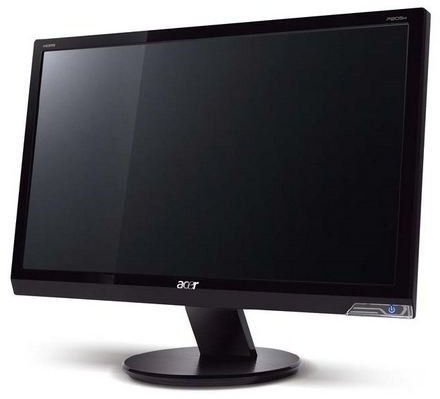 I really wish that Acer would name their monitors something that is easier to remember. The company's monitors are certainly worth remembering - I've been using two 22" monitors from Acer for the past two years and they've served me well.
The Acer A231HLbid 23" monitor features a slim and stylish design that is made possible by the monitor's LED backlighting. This slim design makes the monitor a very attractive option for a office that will be frequently visited by customers/clients or for a home computer that will be visible to visitors.
But this Acer monitor isn't just a pretty face. It offers full 1080p resolution, HDMI input and a response time of just 5ms. The monitor's display quality isn't amazing overall - this is still based off a basic TN panel - but it is better than what you'll find in many budget options. The price of $250 is a bit expensive for a 23" model, but that's just the price of buying something that looks cool.