Compare the Dell Studio Laptop vs XPS Laptop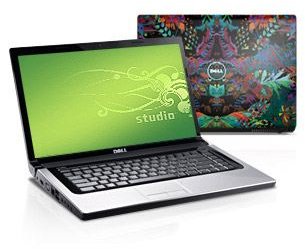 Dell computers are probably one of the more popular computer buys, as their prices are low and they offer some very nice deals on their desktops and laptops. The Studio and XPS laptop systems are quite popular picks for those on the move, who need reliable components in order to work or to play.
In this article, we'll take a look at both of these systems, from what their specifications are to how much they cost. At the end, we'll see which laptop is better for what your needs are.
Dell Studio
The Dell Studio, like many of the Dell products, comes in several different 'versions' starting with the Studio 14 and going up to the Studio XPS. The Studio 15 is the cheapest, starting at $449.99, and all of the Studios have customization of colors for the laptop (where the 14, 15, 17 have fourteen choices, the Studio XPS only has three). Here are some of the statistics for a Dell Studio -
Choice of either Intel's Dual Core, Quad Core or new 2010 processors
Up to 4GB of memory
Up to 500GB hard drive
Choice of either Intel or ATI graphics
Choice of LCD display sizes (starting at 14" and going to 17.3")
Features Windows 7 Home Premium
Dell XPS
To be fair, the Dell XPS is actually the Studio 16, placing it as part of the Studio line of laptops. However, this laptop is touted for performance, making it a sleeker model than its fellows. The XPS is a bit thinner than a regular Studio and does have a bit more power to it then the other Studios do. With more performance, it should come as no surprise that the XPS is more expensive than the normal Studio line, with the cheapest model starting at $949.99. Here's some of the stats of a Dell XPS -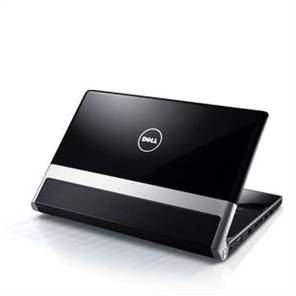 Choice of Core 2 duo or i5/i7 Intel processor
Up to 4GB of memory
up to 500GB hard drive
Choice of Blu-Ray drive
Features Windows 7 Home Premium
Which is right for you?
Deciding on a laptop can be a tough decision. Ultimately it rests on what you plan on using the laptop for. Both are good models and can easily assist anyone for personal, educational, or even professional use. The ability to customize your Dell laptop guarantees that no two laptops need be the same and this goes for both of these. If planning on using one of these for business purposes, you will want to upgrade form Windows 7 Home to Windows 7 Professional; if you plan on planning video games on your laptop, you'll want to choose the one that will have good graphics and good processing speed.
If you love to play your Blu-Ray discs, you'll obviously want to get the laptop that has that option.
Again, the choice depends on the needs of the user, as well as their financial resources. The regular Studios are good for those wanting or needing a laptop, but don't have a lot of money. The Studio may also be good to use as a secondary computer if a user already owns a desktop. For a user whose laptop is their computer, it may be worth paying for the faster performer of the two.