Lenovo XP Laptops: How to Buy a Lenovo Laptop with Windows XP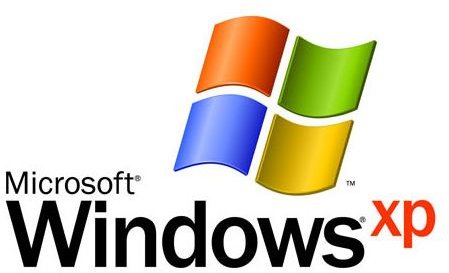 Lenovo XP Laptops
Do you still want to use Windows XP on a new Lenovo laptop?
If so, your options are more limited than they used to be. Windows 7 is gaining popularity quickly and Lenovo has not felt as pressured to offer a variety of Lenovo XP laptops as a result. However, if you still want to run Windows XP on a Lenovo laptop there are a few options remaining. We'll examine those options below.
New Lenovo Laptops with Windows XP
Lenovo is no longer supports Windows XP (or Windows Vista) as an option when configuring most of the company's laptop computers. The only laptop that appears to have Windows XP available is the base Lenovo Ideapad S10 netbook. In the case of this product Windows XP is offered as the standard OS.
While new Lenovo laptops don't typically offer XP you can still buy a new-to-you Lenovo laptop with XP. The Lenovo Outlet features a variety of refurbished Lenovo laptops that have Windows XP installed. This includes no only Thinkpad laptops (which usually have XP Professional) but also Ideapad laptops (which usually have XP Home Premium or Home Basic).
Because the Outlet Store's inventory is fed by new orders the supply of these refurbished Lenovo XP laptops should be considered limited. Eventually all of the refurbs with XP will be sold and the new refurbs will only be available with Windows 7.
Lenovo Laptop XP Downgrade Options
Although Lenovo does not offer most of its laptops with Windows XP as an option, the online Lenovo support center indicates that it is possible to obtain a Windows XP disc from Lenovo that can be used to install XP over Windows 7. This is called a "downgrade right" and it is available to consumers and businesses that have a Lenovo laptop that came installed with one of the following operating systems.
Windows Vista Business
Windows Vista Ultimate
Windows 7 Professional
Windows 7 Ultimate
Most of Lenovo's laptops, with the exception of Thinkpad models, come installed with Windows 7 Home standard. This means that, in order to obtain the XP downgrade, you will have to purchase an upgraded version of Windows 7. This isn't even possible on some Lenovo products, such as many Ideapad laptops.
If you do purchase a version of Windows 7 with downgrade rights you'll still need to contact Lenovo support about the XP downgrade. For full information about downgrading visit the Lenovo support page.
Conclusion
Purchasing a Lenovo Windows XP laptop has become difficult, and it will only become more difficult as time goes on. Most users are moving on to Windows 7, making XP something of a niche.
Because of this, you may want to consider purchasing one of the few remaining copies of Windows XP at retail. There are still some available - for example, Windows XP Home is available at Newegg for $104. Get them while they last, because they'll probably be gone within the year.