A Guide to the Best Tablet Notebooks
ASUS T101MT
If you're looking for a small, simple tablet product that has decent battery life, the ASUS T101MT might be the product for you. This product is essentially an Eee PC netbook with added tablet touchscreen capability.
Because it is based off a netbook, you shouldn't expect this product to offer the best overall performance. It has an Atom processor and 1GB of RAM, so while you will have no problem running basic word processing and web browsing applications you're not going to be able to play games or encode video (at least, not very quickly).
Of course, the low power processor makes it possible for the ASUS T101MT to remain extremely portable. No tablet notebook is easier to slip into a bag when you're on the go, and the battery will last for about five to six hours. The price is reasonable, as well - you'll be paying around $500 from most retailers.
HP TouchSmart tm2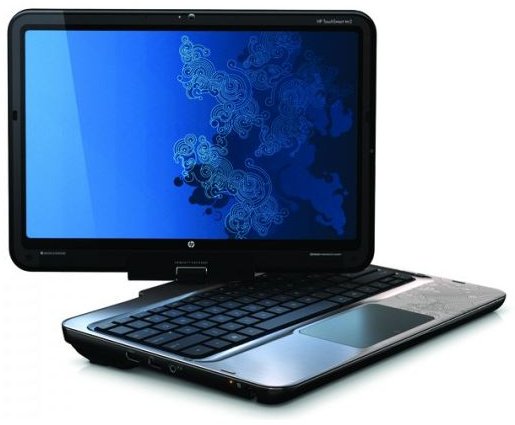 While there are many tablet products on the market, most of the larger tablet notebooks are oriented towards the business market. This means they're extremely durable but also very expensive and not very stylish. Consumers can use them, of course, but their design tends to be overkill.
The TouchSmart tm2 is great because it fills a hole in the market. It is a simple 12.1 inch convertible tablet notebook with a Core 2 Duo processor. It looks very good, and the touchscreen is extremely responsive. The battery life will be around four hours in normal use.
Because the TouchSmart tm2 is a consumer product it doesn't include features like a spill-resistant keyboard or shock-mounted hard drive. And because it does not include those features it is less expensive. The basic TouchSmart tm2 - which is reasonably equipped - will set you back a tad over $800. That's a steal!
Lenovo X201 Tablet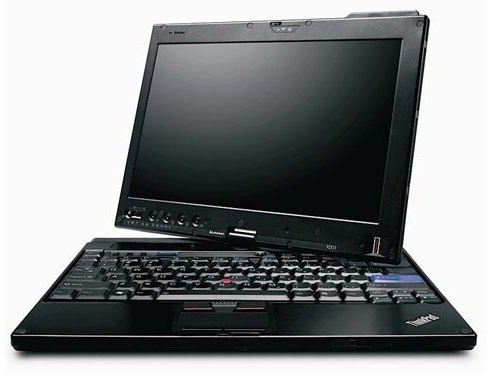 The Lenovo Thinkpad line (formerly the IBM Thinkpad line) has included convertible tablet notebooks for years. These tablet notebooks have been praised time and time again. Much of the praise is heaped on the high build quality. All Thinkpad laptops are built to survive a life of heavy travel. This means metal hinges, shock-mounted hard drives, roll-cage construction and other features. The 12.1" X201 tablet continues this long traditioanl of durability.
The X201 is also very fast for a convertible tablet notebook. The base model comes with a Core i5 processor and 2GB of RAM, while most tablets merely use an ultra-low voltage Core 2 Duo. As a result, the X201 doesn't ask you to sacrafice much. While in tablet mode the X201 is responsive and solid. While in notebook mode the X201 is quick enough to be used for processor-intensive applications.
The only real problem with the X201 is the price. You'll pay at least $1500 for this tablet notebook. That's actually not outrageous for a tablet this solid, however, so don't feel bad about spending the money if this is the product you need.