The Intel Atom Processor N280: An In-Depth Review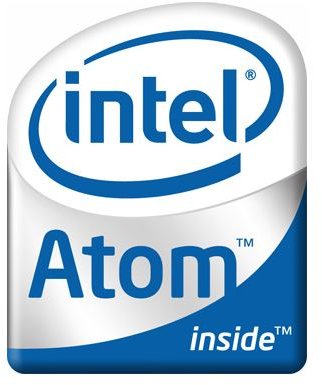 The Intel Atom Family
The Atom processor is Intel's low-end product aimed towards netbooks. It is not meant to provide cutting edge performance but is instead built with power consumption as a primary concern. A netbook with poor battery life just isn't much of a netbook. Intel knows this better than anyone.
In this article we'll take a look at the Intel Atom N280, one of the more popular Atom processors around.
History
The Intel Atom processors appeared in consumer products in 2008. Some netbooks existed previous to the Atom's appearance, but they were based off older Intel Celeron processors and generally had poor performance and poor battery life. The Atom was designed to raise performance to an adequate level and also improve battery life.
Intel's N280 was not part of the first batch of Atom processors. The banner was instead held by the Intel N270 which, although far from the only Atom processor, was the product that was most commonly shipped in netbooks. It had a single core with Hyper-Threading and a clock speed of 1.6 GHz. The Intel N280 was released slightly later as a more powerful version of the same processor, with the primary difference being a slight clock speed boost to 1.66 GHz.
Currently the N280 is on its way out, having been replaced by newer Intel processors in the N4xx line. However, you can still find some older netbooks that use the N280.
Performance
The Atom N280 and the Atom N270 were both used in numerous netbooks, so there is a great deal of performance information for them. Because of the small difference between the processors the information about one can be readily applied to other. The overall real-world difference between them is under 5%, so you're not likely to notice any difference in speed between them.
In general, the Atom N280 is going to be much slower than an Intel Core 2 Duo or AMD Turion X2 laptop. Depending on the speed of the Core 2 Duo/AMD X2 processor in question an the Atom N280 will be 2 to 8 times slower when completing processor intensive tasks. For example, PC World found that the Acer Aspire One took 15 minute and 27 seconds to rip 15 audio tracks, while the powerful Dell Studio 15 required just under 3 minutes to complete the same task.
These performance differences remain when it comes to video playback and gaming. The N280 simply is not capable of playing modern games with very few exceptions. Even titles like Torchlight, a game well known for being easy to run on any PC, will struggle on an N280 based system. HD video can also be problematic on an N280 system. The fact that most N280 based systems only offer an updated variant of Intel's integrated graphics contributes to the poor gaming and media playback performance.
With that said, the N280 remains adequate for basic tasks like word processing and web surfing. If you do not intend to use an N280 based system as your primary system you should be happy with the performance.
Battery Life
Of course, the Intel Atom N280 isn't really built for raw performance but rather for battery life. This is a processor that is meant to provide adequate performance for hours longer than a normal Core 2 Duo.
In this area it succeeds. It is not uncommon for netbooks and laptops to ship with 6-cell batteries of similar size. However, netbooks with the Intel Atom N280 can last two to three times longer than a normal laptop. This means a battery life of around 6 to 8 hours instead of 3 to 5 hours.
Common Netbooks with the Intel Atom N280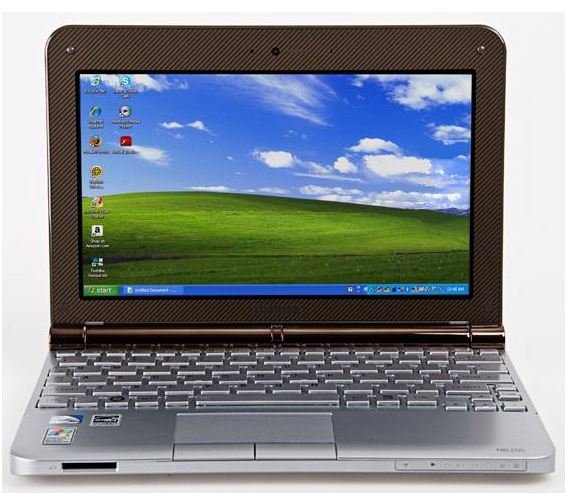 Here is a list of popular products that use the N280 processor:
Acer Aspire One (older models)
ASUS Eee PC 1005HA
ASUS Eee PC 1008HA
HP Mini 110
HP Mini 5101
MSI Wind U Series (older models)
Sony P Series (older models)
Toshiba Mini NB205
Conclusion
Overall, the Intel Atom N280 is a solid processor choice for users who want a combination of adequate performance and outstanding battery life. The biggest problem with the N280 is simply finding one, as most products use the Intel Atom N270 instead. However, as mentioned, the N270 and N280 are barely different - if you're interested in netbooks with the N280 you should look at N270 models as well.
However, because the N280 is now an older processor, it is probably best for you to consider other netbooks that include newer Intel Atom processors as well. The new Intel Atom processors in the N4xx series don't offer a large speed boost over their older cousins, but they do provide moderatly better battery life. In addition, these newer netbooks are newer designs, which usually means that they have better keyboards and trackpads as well as more attractive exteriors.
With that said, don't let the N280 discourage you if you're for some reason attached to the design of one of the older netbooks available. The truth is that the Atom processor family is advancing forward very slowly, so you won't be at a major performance disadvantaged compared to someone with a newer netbook. You can also find great prices on used N280 netbooks.