Ultimate Solution for your "Lexar Jump Drive Not Recognized" Error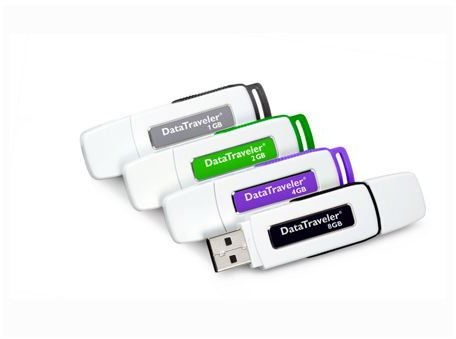 What to Do If Your Lexar Jump Drive Not Recognized
If your Lexar jump drive is not recognized, then you have to understand that it is a common problem for Lexar jump drives. Due to extensive use of USB flash drives many computer users are seeking the solution for the USB device not recognized issue. There are several reasons for the problem.
Lexar Jump Drive Wouldn't Work in the Front USB Ports
Sometimes Lexar jump drives will not work in the front panel USB ports. The reason is the fact that these front panels are passive ports. So they don't provide initialization power which is required for some USB drives. Due to low power supply, the USB drive may not work and you will identify the problem as USB not recognized error. Therefore you have to use a USB port in the back of your computer to check whether your USB flash drive works or not.
Enforcing the Computer to Initiate Recognizing the USB Device
You can use this method to initiate the USB recognition.
In Windows XP click Start > Run and type Devmgmt.msc
Now click OK.
In the Device Manager, click to select your computer as the location for the scan.
On the Action menu, click Scan for hardware changes.
This is the same for Windows Vista. Instead of Run, type Devmgmt.msc in search bar which is just above the Start button.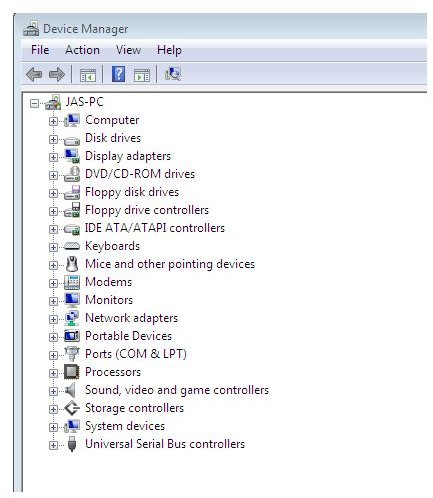 Hardware Errors in the Motherboard or USB Ports
If your Lexar jump drive is not recognized after using USB ports in the back panel of the computer to insert the jump drive, then there might be hardware issues associated with it. Another solution is changing the jumper of the USB in the motherboard. First you'd better to clean your motherboard to make sure cables are properly fitted. If you have no experience, you have to ask for help from a technical person. Because of the frequent use of USB devices, your hardware may have been worn out, causing it to not be recognized.
There might be a failure in your jump drive meaning it is not detected. So you must try attaching it to another computer (maybe one of your friends) to see whether it is recognized? If the problem still exists, there is a chance that your jump drive is faulty.
USB Not Recognized - XP and Vista
There is another case where the problem may occur. Once you complete your work with the jump drive, sometimes you might remove it without clicking the "Safely Remove Hardware" icon in the Windows operating system. In this case, when you inserted the same USB flash drive or another, Windows may not recognize your drive. The reason is when you use the "Safely Remove Hardware" icon to tell Windows that you want to remove the USB flash drive, Windows tell itself that the drive is not connected and displays a message saying that you can safely remove it. But if you didn't use this "Safely Remove Hardware" option, Windows won't properly turn off its internal settings for the jump drive. That means when you inserted the pen drive again, Windows won't detect it. Here the solution is easy. You just need to reboot Windows and the problem will be solved.

Related Links
Update Your BIOS
Sometimes computers with older motherboards might not work with newer USB flash drives. In this case you have to check your BIOS settings and see whether the USB options are disabled. Different BIOS manufacturers have different terms for this. This is a very risky operation. So you have to get the advice of an experienced person to resolve the issue if the problem is with your BIOS settings. You can update your BIOS to the latest version to resolve the issue. But it is also a very risky and advanced task. If you are not familiar with it, get the assistance.
Driver Conflicts and Issues
USB drives may be not recognized due to driver issues or driver conflicts in your operating system. When you install software like Daemon Tools, Nero, and Alcohol (virtual drives and burning tools) you may have to face driver conflicts. If this is the case, try uninstalling the newly installed software. If you installed service packs for Windows XP or Windows Vista, it also might cause the USB not recognized problem. To resolve the problem first you need to see whether the jump drive is displayed in the Disk Management utility of Windows. Then you have to change the drive letter of the jump drive. Here is how you have to resolve the problem in both Windows XP and Windows Vista:
Go to Start > Control Panel > Administrative Tools > Computer Management (Need administrative rights to access) > Storage
Now open Disk Management and see whether your jump drive is listed there.
If it is listed then right click on the USB flash drive and click Change Drive Letter and Paths.
Now a Window will be opened and click on the Change button.
Select a drive letter and click OK.
Click Continue on the confirmation.
Now check whether your jump drive is detected. If still doesn't work try rebooting the computer. If your Lexar jump drive is still not recognized, this also might be helpful to resolve the issue.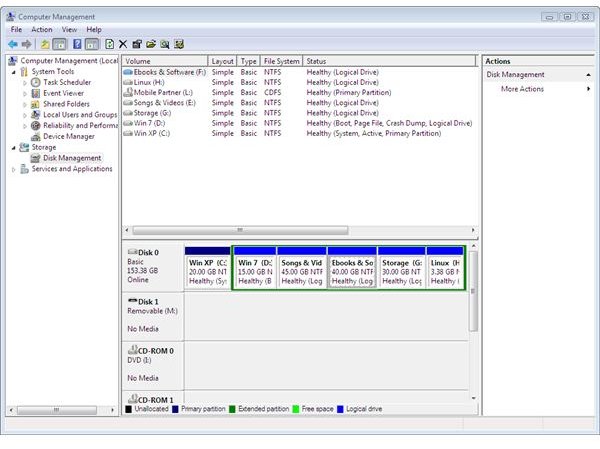 Remove and Reinstall All USB Controllers
Removing all USB controllers is another way to solve the problem. Follow these guidelines to remove USB controllers. This is the same for both Windows XP and Windows Vista. In Vista, you can type the given command in the search box just above the Start button.
Click Start > Run (In Vista use the search box) type sysdm.cpl in the Open box, and click OK.
Click the Hardware tab and click the Device Manager button.
Expand Universal Serial Bus controllers.
Right-click every device under the Universal Serial Bus controllers node, and then click Uninstall to remove them one at a time.
Reboot the computer.
Once restarted reinstall the USB controllers.
Now check whether USB drives are recognized.
One Last Solution for "Jump Drive not Recognized" Problem
This might seems funny but it has worked for many computer geeks. If you have to face the 'Lexar jump drive not recognized' error first turn off your computer and then pull out the power cable. Wait about 30 seconds and put it back in. Now insert the jump drive. Now it should work!
Related Links
This post is part of the series: USB Not Detection Error
It is very common to see that many users complain that their Lexar jump drives are not recognized. It is the same for other types of USB drives too. If you have this problem, you can find the solution here.