Small Form Factor Desktop Computers: Best Contenders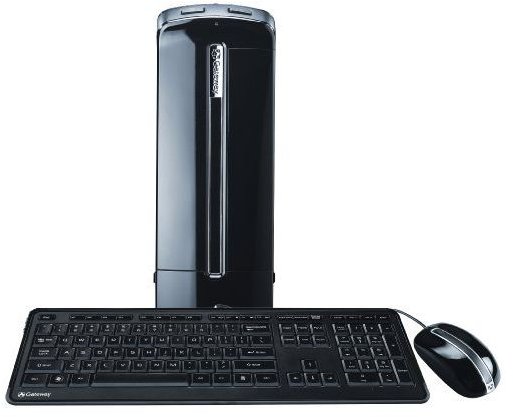 Gateway SX2840-01
Available at just over $500, you can expect this system to be lacking some features and perform slightly slower than many other small
form factor desktop PCs. The Gateway SX2840-01 offers an eco-friendly 1 terabyte hard drive for lots of storage, 6GB of DDR3 memory and Core 2 Quad 2.93 Ghz processor for fast processing. It comes with plethora of ports including eSATA, FireWire, HDMI and 9 USB. Packed inside a compact design. The unit weighs only 5.4 kg and has been rated as an "Editor's Choice" by CNET. This unit is no longer available on popular online stores like amazon.com, ebay, at time of this article's revision, but may be found at a local PC store.
image credit: desktopspc-review.com
Falcon Northwest FragBox
The small form factor computer industry did not put the gamers aside. The Falcon Northwest FragBox has specially been made for gamers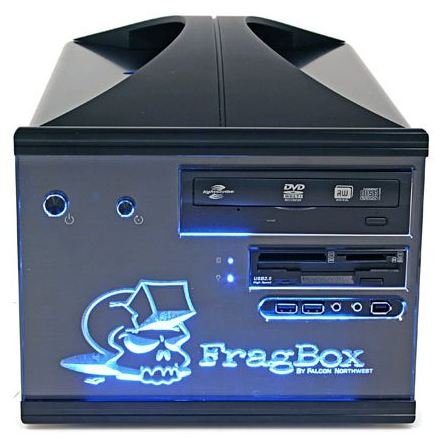 to give them the best gaming experience. This super fast computer comes with a GeForce GTS 250 graphics card with 512 MB of memory. This is powerful enough to run high-performance games and play HD video. Nvidia produced several other video cards of this series after this one, but they are too big to fit in small cases.
The Falcon Northwest FragBox features 24 GB DDR3 memory and Intel®Core i7 900 processor and despite its small size, it offers two USB 2.0 ports, two FireWire 10/100 Ethernet and audio connections (microphone), line in, speaker out). There are also an additional two USB 2.0 ports, audio jacks and FireWire port along for ease of use.
This powerful gamers PC comes in the price range of $3,000, which is a lot of price but perhaps not for PC game enthusiasts.
image credit: ubergizmo.com
Apple Mac Mini
There is a small form factor computer from Apple, too. The Mac Mini does have a high price tag but its design and overall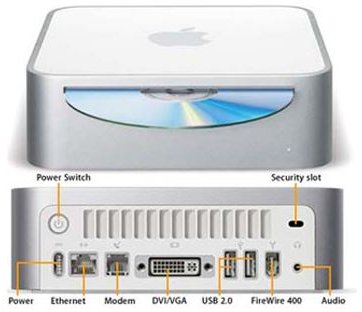 performance makes it one of the best choices for people looking for high performance mini computer. This system offers NVIDIA GeForce 9400M video card for plenty of performance, 320 GB hard disk for lots of storage and 2.0 Ghz processor that is not very fast but enough for most home users. The Mac Mini is world's most energy efficient desktop computer but still gives the speed that other PCs with similar specification give. This solid performing desktop computer costs between $ 699 and $1199, and it is also available at amazon.com with a starting price of US $649.
image credit: prlog.com
Shuttle XPC H7 5800
The Shuttle XPC H7 5800 has one of the best cases among the small form factor desktops. The system performs quite well with its price tag of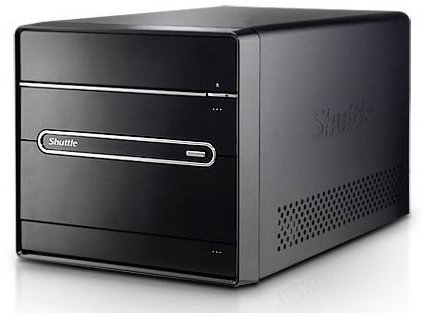 $1899 and is a good choice for both home and office users. The system offers 2.93 Ghz processor, 500 GB hard drive, Nvidia GeForce GTX 285 video card with 1 GB memory and 6 GB of RAM. This combination of hardware makes the system a high-performance computer for running business applications or audio/video rendering programs, and of course typical computer software and games. One of the features of Shuttle XPC H7 5800 is its ability to use standard desktop graphic cards. So this is good news for 3D gamers as well!
image credit: itechnews.net
Lenovo ThinkCentre M58e SFF
The ThinkCentre M58eSFF is a small version of Lenovo's full-s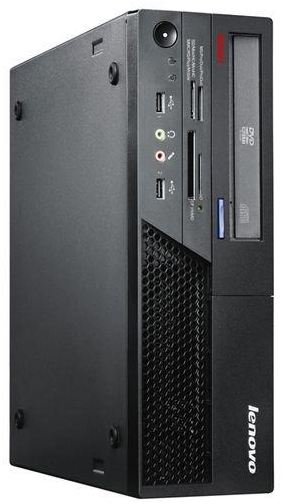 ized desktop PC, which offers a longer 3 year warranty and good performance. It also has Intel Celeron Dual Core 2.4 Ghz processor, 2 GB of memory, 250 GB of hard drive space, Ethernet, Intel GMA X4500 graphics card, and 6 USB ports along with audio jacks. Prices start from $649, which is a lot for not-so-high specs but if you particularly need longer warranty, this unit is not a bad option.
--This was my list of the best small form factor PCs for their task and size, based on my research and customer reviews. Have you got any of these small form factor desktop PCs? Where did you buy it from, how's your experience with it? Any pros or cons? Do let us know by leaving a comment below.
image credit: smallformfactorpcshop.com