A Review of the Biostar MCP6PB Motherboard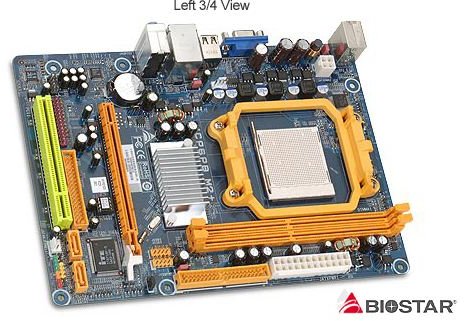 Specifications for the Biostar MCP6P M2+ Ver. 6.x
Here are the basic specifications for the BioStar MCP6PB M2. It has a Micro ATX form factor, with an AMD processor socket and it supports an AM2+/ AM Socket.
It can support three different types of AMD CPU's, the Athlon, the Phenom, and the Sempron.
AMD Athlon Dual-Core Processor

AMD Phenom II Processor

AMD Sempron Processor
In the area of memory, it supports Dual Channel DDR2 533/667/800 MHz, with a 2 x DDR2 DIMM Memory Slot and up to 4GB Memory
The Northbridge is an nVIDIA GeForce 6150 with nVIDIA nForce 430. The video chipset is a GeForce 6150, and the built in LAN will support a 10/100 Mbps.
It comes with a total of 4 USB ports. 4 x SATA2 3Gb/s Connectors
See Also: The Perfect Motherboard-CPU Bundle: A Few Examples
Good Reviews
Because of the type of market that this motherboard was going for, the reviews go both ways, but on the whole, they are positive. Out of 60 reviews from the site, Buzzilions, 47 gave either 4 or 5 stars. The overall rating was a 3.8.
Most of the reviews were along the following lines: good motherboard for the price, but it lacks features that you would expect from a more expensive motherboard. Other comments were along the line, easy to install, had no problems. Overall, if buyers were happy with the product, they were very happy.
Bad Reviews
The bad reviews, and there were not that many, showed that only 13 out of 60 had negative things to say. The reviewers comments were along the lines that the drivers did not work, the product was defective, or worse it was DOA. Some mentioned that the motherboard needed replacing, due to defective products; but the replacement did not work either. Others said that the drivers from the manufacturers did not work, and new drivers could not be found for the accessories.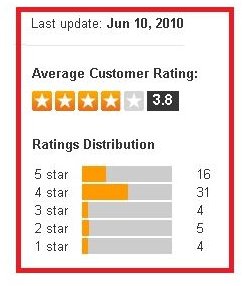 Apparently, the problems with the motherboard seem to be more with the manufacturing process than with the design. If the motherboard works well, then there are no problem. On the other hand, if it does not there could be a slew of problems gearing up to make the system not perform well. These problems would indicate that the production needs to be tightened down to produce a more consistent and reliable product. The low cost is one of the things in its favor. The company needs to look at how the motherboards are actually put together and improve the process.
Image Source: Buzzillions
Summary
The BioStar MCP6PB M2 is inexpensive motherboard and good for low-end home computers where the users do not need or expect high end performance. Overall, buyers gave the BioStar above average marks, but not exceptional ratings.
Source: Buzzillions