Learn How To Free Up Space on a Sony Vaio Laptop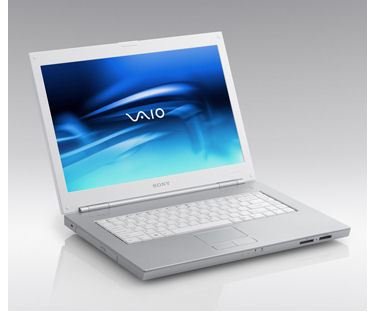 Free Space on Sony Vaio Laptop
There may come a time when your Sony Vaio hard drive will become too cluttered and you will have very little space left for storing
more files or programs. You will be trying to install new games or copy a few movies on your hard drive, and your computer may be showing you low memory status messages. This might also result in slowing down of your windows and when you try to open a program, it will launch slower than ever before. In this situation, you should know that it is now time to do some computer housekeeping and clean up your hard drive. How to do so is described in the following steps.
Image Credit: www.interweb.in
Delete Unused Programs
The main thing you have to do is to clean your laptop of programs you do not want or require. Usually, when a laptop or even desktop computer is bought, there are certain programs pre-installed in them. Many a times, these programs are trial versions or shareware or demo versions. So they expire after a certain time period. Hence, even more of a reason not to need these programs. Many programs feature an 'Uninstall' option, which you can use and do away with them.
The best way to uninstall software is to open the Control Panel by clicking on the Start menu, then clicking on Control Panel. Next, click on 'Add/Remove Programs'. A list of all the programs installed on your laptop will be displayed. You will then select every program you recognize and are confirmed that you will not need. A precaution: Do not select any program you are not familiar with; you might just delete (accidentally) a system component program.
Move Programs And Files
If any of the programs on your laptop are too large like Dreamweaver, Photoshop, etc, you can uninstall them from the C: drive and reinstall on any other non-system partition like D: drive. This way your Windows will get an extra free room to store files and will work slightly faster. Just make sure you have enough space on the other drive. You may also consider getting an external hard drive.
Besides that, you can also delete unnecessary files (especially multimedia files) that occupy too much space on the hard drive. If you don't watch some of the videos, just delete them. You can also gain a lot more space on your drive by moving your documents and other large files to an online storage space like ADrive.com, storewith.com. These are free storage spaces and offer spaces in gigabytes.
Use Disk Cleanup
Another option for cleaning up the hard drive is to use Windows disk cleanup tool. To find this program, open the Start menu, click on All Programs, then Accessories and then select Disk Cleanup in the System Tools.
Once the Disk Cleanup program opens, click OK and then the program will ask you for the drive you want to clean up. Select C: drive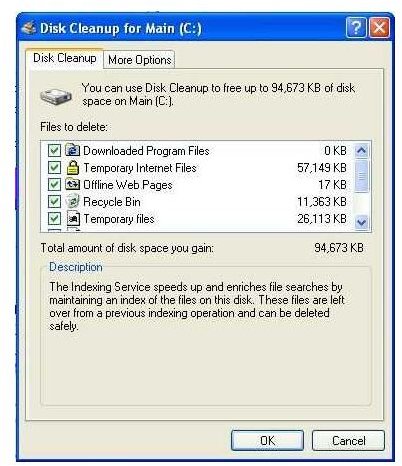 (or the main drive where your Windows installed). Then select all the options for deleting files like Recycle Bin, Temporary Internet Files, System Error Memory Dump Files, etc. Now, click OK and you can click on the 'More Options' tab. This will display a list of installed programs on your hard drive. Checkmark any program you don't want and these will be removed from your Sony Vaio hard drive, giving you a lot more space to store your files.
Image Credit: www.icrontic.com
Use Portable Programs
Portable programs have made lives much easier. These are the programs that allow you to run them from a USB drive and you don't even need to install them on your computer before using. There are many free portable programs available, such as OpenOffice, Firefox, etc. Visit www.portableapps.com to find a variety of portable apps to download on your USB drive.
Upgrade Hard Drive
The last option is to upgrade your hard drive. If you have a hard drive of 60GB or less, then you should consider the upgrade option. The hard drives of around 120GB are quite sufficient and cost effective. Also, you can go for an external hard drive, which can be plugged into your computer via a USB connector. You can use this as a secondary storage drive and store your games, movies and audio files, etc on this drive. Hope this helps in freeing up your Sony Vaio laptop hard drive and making your system faster than before.