Corrupt Hard Drive? Recovery Freeware is What You Need

Reasons for a Crash
Nothing is worse than turning on your computer one day and finding that it's not loading like it should or used to. There are many reasons for a hard drive to become corrupted - everything from a virus to missing system files.This would be fine and good if there weren't important things on it, like those work documents, personal files, or personal photos.
Even worse than a corrupted hard drive is the data that could be corrupted along with it. It can be very expensive to retrieve files and documents from a hard drive in a professional capacity, especially if the work hasn't been backed up.
Here are tools that other users have rated at being the best at recovering their data. But before we get to the list, here are some things to know beforehand.
Important Information
Always back up your computer!
That is lesson number one, as a corrupted hard drive can lead to a variety of things. At least, if a system file is corrupted and needs to be replaced; at worse, the hard drive needs to be reformatted.
You've probably heard about how a user lost everything on their hard drive by not backing it up. I certainly can't stress that enough; I know. I've gone through two system crashes without the foresight to back up my writings, my files, my pictures, my music, my games, etc. Depending on what may be on the hard drive, the loss may be minimal, but think of the time and effort you will have to go through in recreating those files and documents and depending on if you have pictures and music elsewhere…
It's a very long process that can be cut in half with the knowledge that items are stored in another, working location.
If you suspect that your hard drive is headed toward the technology bin in the sky, back up your computer! If you hear strange noises from the hard drive or you're getting errors like CRC, it's possible that your hard drive is failing. In that event, you should stop using your computer, especially if you have not backed it up. Professionally, it may be very expensive to retrieve files and photos from a crashed drive.
These tools may not help in the event of a failing or crashed hard drive, which is why I can't stress enough that it's important to back up your computer.
Five Recovery Tools
These recovery tools are based on the fact that a portion of the hard drive is corrupt and that files are now missing. This can be tricky as some files, like Windows system files, can not be recovered in this way. First and foremost, you should try whatever system repair disc came with your computer. This may put a band aid on the problem, but it will get you to the point of retrieving files and backing up the computer.
Most importantly, these programs allow you to run them without needing to install them on the corrupted drive.
1. Easeus - While there are many products under this company dealing with data recovery, the free data recovery wizard is what you're looking for. The program works well from a second or flash drive and can retrieve deleted files from FAT and NTFS drives.
2. Recuva - Like Easeus, Recuva is an undelete program that scans the hard drive for deleted or missing files, enabling the user to choose what file type they may be looking for (image, document).
3. Pandora Recovery - this program again does a scan for any missing or deleted files on hard drives and media cards, even if they have been deleted from the recycle bin.
4. PC Inspector File Recovery - like the others in our list, this program allows the user to search for missing files, even going so far as finding files with a missing boot sector.
5. Restoration - easy to use interface on this program allows for the retrieval of files, even from a reformatted flash drive. It works well with FAT and NTFS drives, as well as digital camera cards.
This is of course just a small list of freeware for a corrupted hard drive. It is important to note that you do not try to install any of these programs on the corrupted hard drive; the best way is to either use a secondary drive or a flash drive in which to load and then run the program. All of the programs listed are able to run without installation, making it easier to retrieve any erased file.
Once again, I would like to stress the importance of backing up your computer. Backing up your important files and documents on a regular basis will ensure that if you should encounter this problem or something worse, you have not lost anything. There are many online solutions, like online storage or even file syncing programs that allow you to save or sync files, music, videos, and photos to the online site or to a secondary computer.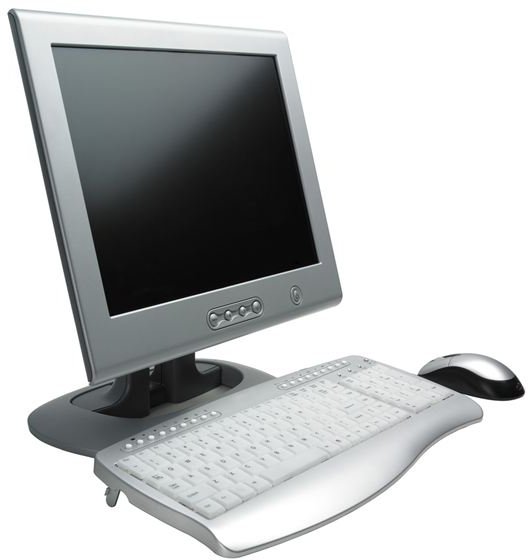 Here's an article that goes through important files you should back up.
Again, these programs are just in the case of a corrupted hard drive; cases of crashed hard drives are another story. As mentioned, this is when the hard drive is having an actual hardware failure and a replacement may be in your future. To learn more about recovery data from a crashed hard drive, see this article.
All of these programs can be found and downloaded from Download.