Find Hard Drive Partition Recovery Tools Free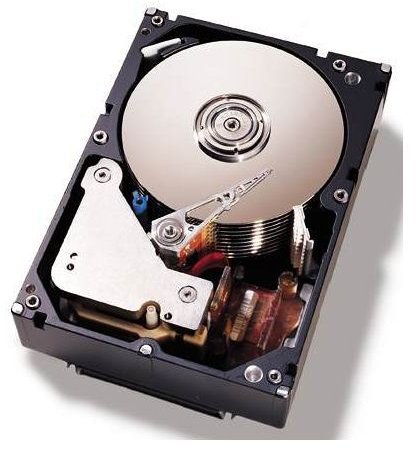 Deleted Your Disk Partition?
Aaarghhh! You chose the wrong option and now your disk partition is history!
Devastating mistakes can be made when managing disk partitions, even when the software in question is asking you to confirm your decision. The result of an incorrectly deleted partition is massive data loss, which cannot be retrieved under normal circumstances – certainly not with the tools included in your operating system.
However there are tools available that can help, by retrieving the data or even the entire partition. With one of these hard drive partition recovery tools, you might even find the disk partition can be completely restored!
How do Free Hard Drive Partition Recovery Tools Work?
When a partition or data is deleted, the operating system instructs the file system to re-index, resulting in a bunch of disk sectors that are ready to be written to.
This doesn't mean that the data is actually deleted – in fact, the opposite is true. The re-indexing process flags the disk sectors as "writable", meaning that subsequent data might be written to those sectors.
By undoing or ignoring the writable flags, disk recovery tools can find lost data.
What follows is a selection of the best free hard drive partition recovery tools
Avira UnErase Personal
While it might not stretch to recovering an entire disk partition structure, Avira UnErase Personal can be used to search and recover any lost information. This is particularly useful if you have decided that there is only minimal information that you wish to retrieve from the lost partition. Avira UnErase Personal works best on smaller files – anything under 100MB – and is unsuitable for attempting to restore multiple, large movie files.
Available from Avira's website www.free-av.com, Avira UnErase Personal is now discontinued; as a result Avira no longer support the application, although it is still available for download.
PC Inspector File Recovery 4.x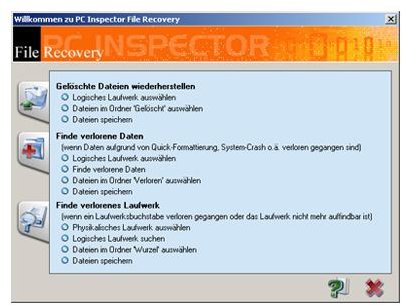 This is a 100% freeware application that can find and recover partitions automatically, with or without a working or complete disk boot sector. An incredibly powerful tool, it is equipped with a "Special Recovery Function" that is designed to recover a range of files even when the header information is lost.
Potentially, PC Inspector File Recovery 4.x offers unrivalled control over file recovery, and is is certainly the match of any premium recovery software you might use.
For free software, PC Inspector File Recovery 4.x is a remarkably complete utility, and one that you should download today – go to www.pcinspector.de.
TestDisk & PhotoRec
Intended for use together, TestDisk and PhotoRec can turn a disaster into a long-forgotten nightmare in a matter of hours.
TestDisk makes recovery of a partition table incredibly easy, and can be used to make non-booting disks bootable, excluding mechanical faults. See Recover Your Hard Drive – With Your Freezer! and How To Recover Files From a Crashed Hard Drive for more information on recovering from hard disk mechanical failures.
Used in conjunction with PhotoRec, media files can be easily restored, making this the most powerful option in our top 5.
Visit www.cgsecurity.org to choose your version – TestDisk and PhotoRec are available free for Windows, Linux, Mac OSX and even OS2.
NTFSUndelete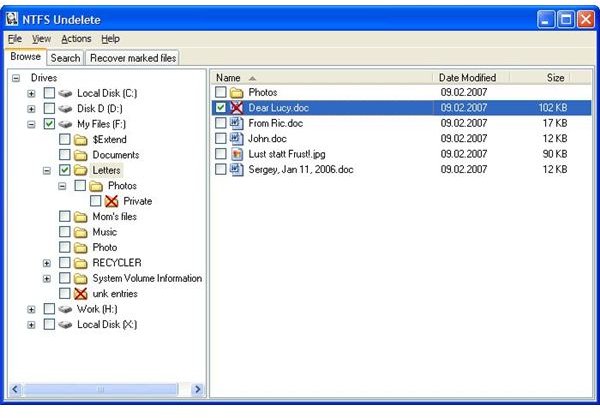 The designers of this data recovery tool have cleverly highlighted one key thing that you should never do when trying to recover data, and built their tool on this principle.
If you lose data and decide you want to restore it, the first thing most people will try to do is download a new utility to aid with recovery. However the very act of download, not to mention a subsequent installation, will potentially overwrite your missing files!
However, NTFSUndelete comes in two flavours – a standard version to install onto your PC (in a separate partition, of course) as well as an ISO version to be downloaded and burned to CD. If you only have one disk or partition, then the downloading and burning of the ISO version should be done on a second PC.
Download this recovery tool from ntfsundelete.com.
R-Linux
R-Linux is a free Linux recovery tool, designed to recover files lost following system crash, virus, power failure an even damaged partitions, not to mention disks with bad sectors or even the everyday basic accidental deletion.
With support for mass file recovery and the new Ext4 FS file system used in Linux and its variants, R-Linux is a powerful Linux-only option in our top 5 free hard drive partition recovery tools list. Fully functional and free - as is the case with most Linux software, you can visit www.r-tt.com to download R-Linux .