Discover Freeware Programs to Clone Your Drive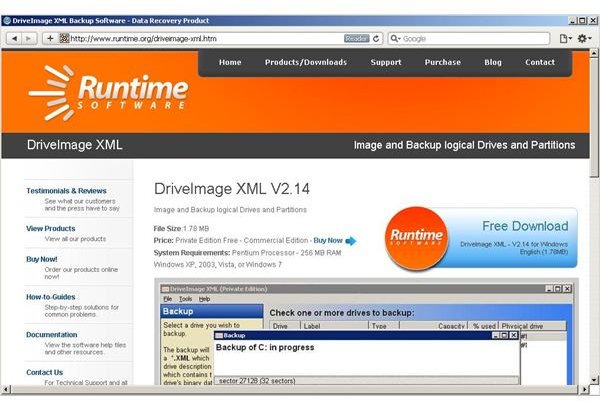 DriveImage XML
DriveImage XML allows you to copy drive partitions and logical drives to image files for backup purposes or you can copy the image of one drive directly to another in a cloning process. DriveImage XML works with Windows' Volume Shadow Service, so you can use it to back up a hard drive even if it is in use. Other exciting features of DriveImage XML include automated scheduled backups, an image browser that allows you to locate and restore specific files and folders, and the ability to restore a drive to a different drive letter. DriveImage XML comes in a freeware clone your hard drive solution for home users and a fee based commercial version.
HDClone Free Edition
HDClone Free Edition is the perfect solution to transfering the contents of one hard drive to another without having to endure the hassles associated with copying files manually. Although this program comes in several premium versions, you are likely to find that HDClone is an adequate freeware clone your hard drive program, so you won't have to spend money unless you want to. HDClone Free Edition copies an entire drive to another drive or image. It works on IDE, SATA, SATA II, eSATA, and USB 1.1 and 2.0 external drives as well. The program automatically applies the contents of a smaller drive so that it makes all the space on a new, larger drive accessible. Keep in mind that the free version is for private use only, so if you need to use this at work, you should purchase one of the for-purchase versions.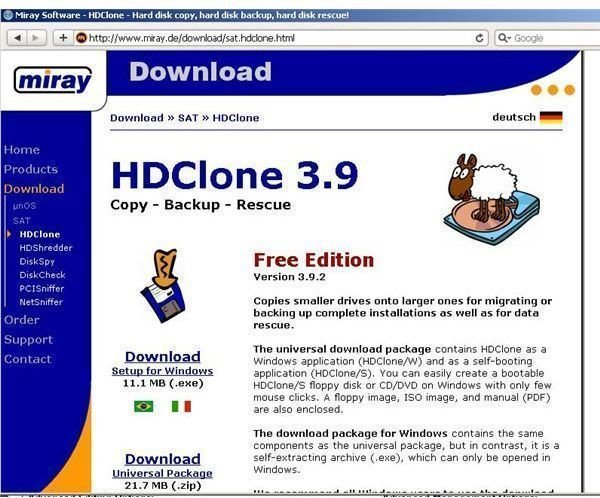 EASEUS Disk Copy
EASEUS Disk Copy copies your hard drive sector by sector from one disk to another, regardless of operating system. This freeware clone your hard drive software works by creating a boot CDROM and then booting from it so that it copies the contents of one drive to another even if the destination is larger. Because if copies raw data, EASEUS Disk Copy even copies deleted contents from a drive and other data that other programs miss to your new drive.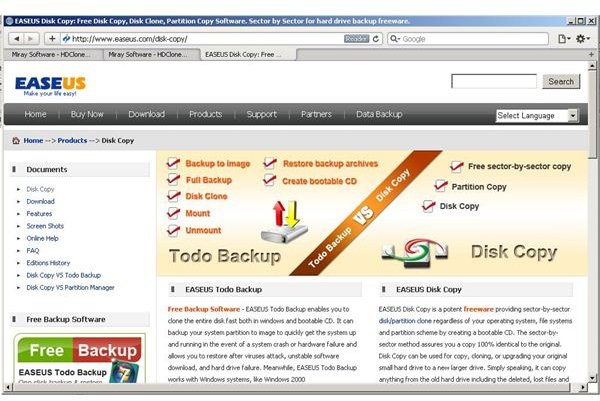 XXCLONE
XXCLONE prides itself in simplicity, and you will probably agree that it is as simple it gets when it comes to freeware clone your hard drive systems. This solution lets you clone hard drives. Rather than using low level sector by sector copy techniques, XXCLONE uses the Windows Inpput / Output API. This allows the clone to automatically be defragmented as it is created. Also, because it uses higher-level commands, XXCLONE can clone volumes while Windows is running, so you don't have to shut down your computer and boot on a CD.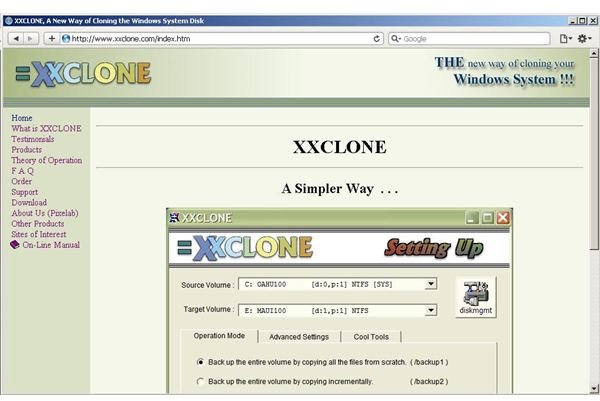 Clonezilla
Clonezilla is a fast way to freeware clone your hard drive, without spending the money on a commercial solution. Clonezilla is fast and can be used standalone or for a multicasting solution. In fact, the SE version can clone up to forty drives at once over a network. Clonezilla supports most file systems and has modes for sector-by-sector or block copying.