Hard Drive Data Recovery - Boot with a Free Linux ISO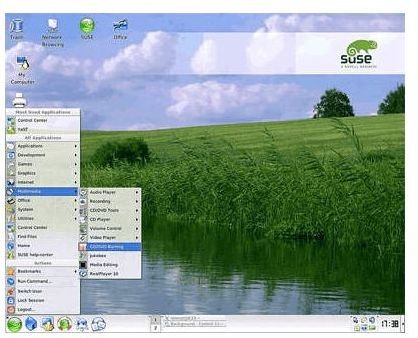 Hard Drive Won't Boot
A couple of months ago, my sister-in-law asked me to look at her old laptop because it stopped working. Windows would no longer boot up and nothing we tried would work to make it load the operating system. The problem was that the hard drive was full of family photos from many years back and naturally my sister-in-law did not have back-up copies of anything. She had just accepted that the photos would be lost and didn't think I'd be able to get them back, but wanted me to try.
I didn't have a spare laptop or any other way of pulling the hard drive out to test in another machine. We did have a system restore CD from the manufacturer, but it wanted to reformat the hard drive and that would have deleted everything, so we couldn't do that until we found a way to get those pictures off the hard drive.
As it would turn out, I was able to not only recover her photos, but also wipe and reinstall Windows and get everything back in working order, and it didn't cost a thing. Keep reading to find out what I did.
Download a Free Linux ISO
Linux is an operating system that is considered open source, meaning that it was built using contributions from many people. It's a pretty amazing OS because most builds of it are completely free to download and use, and it's generally accepted as an alternate to Microsoft Windows.
Did you know that you can download a Linux ISO, which is an disc image, and burn it to CD or DVD to turn it into a bootable operating system? That's exactly what I did with my sister-in-law's laptop. I downloaded the ISO, which was several hundred megabytes, then burned it to a CD. I then booted the laptop using that CD, and within a few minutes I was into Linux and able to browse the hard drive without any interference from Windows. From there, I was able to connect an external hard drive via USB and back up all her data. My sister-in-law was ecstatic.
I recommend using SuSE Linux, which you can download here. If you need help setting up the ISO to boot from a disc, check out this article on Linux ISO installs.
Hard Drive Data Recovery - Boot with Linux
There is no need to go into the details of how Linux works, suffice to say that you should be able to figure out how to browse the hard drive once you get into the operating system. If you use my recommendation of SuSE Linux, you will see a My Computer icon just like what you get in Windows XP.
Once you are viewing the hard drive, you need to locate the files you wish to recover. They are typically stored in either the user's My Documents folder or on the Desktop. To get to those folders, go to the following directories:
In Windows XP, go to C:\Documents and Settings\username
In Windows Vista or Windows 7, go to C:\Users\username
In both examples above, username denotes the person's login name or it may just be Administrator if they had never set up individual accounts. Inside that username folder you will see a subfolder called My Documents or Username's Documents, and also a folder called Desktop. You can also back up the Favorites folder to restore your Internet Explorer favorites.
Now all you have to do is insert a USB flash drive or connect an external hard drive and copy your files over. Is Linux cool or what?
(Image credit: www.linuxworld.co.uk)