Intel High Speed CPUs: The Fastest Processors Money Can Buy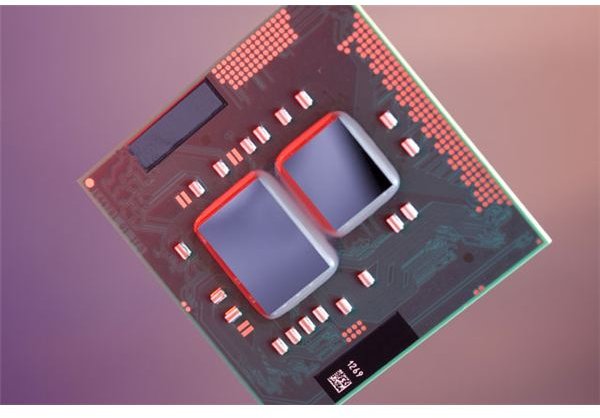 Intel High Speed CPU Roundp
Looking for the fastest Intel processors? Then you've come to the right place. In this article we'll round up Intel's high speed CPUs. These processors are the fastest consumer processors that are currently available. If you're looking to build a computer with the latest and greatest hardware, accept no substitutes. These Intel high speed CPUs are the real deal.
Intel High Speed CPU – Fastest Dual Core
Intel has made it clear at this point that all of its most powerful processors are quad core processors. However, Intel hasn't abandoned dual core processors entirely. The Core i5 line, with the exception of 700 series products, is made up entirely of dual core processors.
The fastest of these is the Core i5 680, a dual core processor with an impressive base clock speed of 3.6Ghz. Turbo Boost is modest on this model, only ramping up to 3.86Ghz. Still, this is a very fast dual core processor. It will rival the fastest quad cores in applications that are not well optimized for multiple threads, such as productivity applications and many games.
The Core i5 680 costs $309 at most retailers.
Intel High Speed CPU – Fastest Quad Cores
Intel has many high-end quad core products. Although the fastest Intel quad core processor is the Intel Core i7 975 Extreme Edition, I actually am not going to nominate that product for this category. The reason for this is that the Core i7 975 is priced similarly to the faster six-core product in the next section.
So, with the Core i7 975 out of the way, you'll be looking at two processors, the Core i7 870 and the Core i7 960. The Core i7 870 is a LGA 1156 processor with a base speed of 2.93Ghz and a maximum Turbo Boost speed of 3.6Ghz. The Core i7 960 is a LGA 1366 processor with a base speed of 3.2Ghz and a maximum Turbo Boost of 3.46Ghz. They both usually retail for around $569.
These processors offer similar performance. The main difference between them is the socket used. The Core i7 870 is best used with P55 motherboards, while the Core i7 960 processor can only be used with X58 motherboards. Your choice of processor will depend on the motherboard chipset you prefer. For a comparison of these chipsets, read our P55 vs X58 article.
Intel High Speed CPU – Fastest. Period
If you're looking for the absolute best Intel high speed CPU there is only one option that you should consider – The Intel Core i7 980X Extreme Edition.
This six-core monster has a base clock speed of 3.33Ghz and can reach a maximum of 3.6Ghz with Turbo Boost. It also has hyper-threading (as do all of the processors on this list) resulting in 12 virtual cores.
The combination of the high clock speed and the many available cores turns the Core i7 980X into a monster. In normal applications it is still extremely fast thanks to the high clock speed, but in heavily multi-thread applications the 980X absolutely goes to town. There is no faster consumer processor available for tasks like video editing and 3D rendering.
If you want the fastest processor money can buy, this is the one to get. Of course, it does require a lot of money to buy - $999 to be exact.