Asus vs HP Computers: Who is the Winner?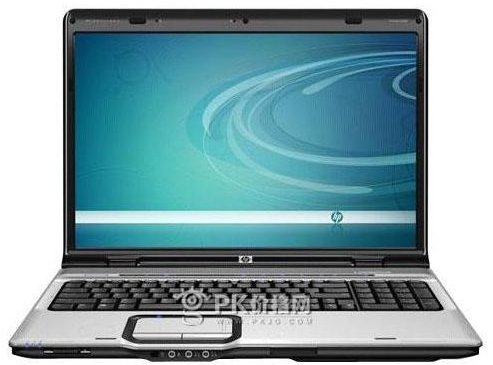 A Tight Game
Asus and HP are among the largest competitors in the ever growing laptop market. Both of them have ups and downs when it comes to laptops. Comparing these two big companies must be based on specific features that affects need in buying a laptop. Therefore let's compare Asus vs HP laptops based on facts that help you to make a better decision before actually buying your laptop. The current lineup of HP laptops can be found on HPs Laptop site. Current Asus models are available on the Asus website.
Price
The HP Pavilion
When considering price, it seems that Asus laptops cost more than HP laptops. Generally the price difference is around 10%. Some HP users complain that HP uses low quality hardware for some of their products in order to lower the price tag. HP has the reputation of providing laptops with a lower price than a comparable Asus. If you are looking for the cheaper option, then you may want a HP laptop. Comparing HP G71-340us with Asus P50IJ is quite reasonable because both laptops have similar features. Both have a Core 2 Duo 2.2 GHz processor, 4GB DDR2 memory and DVD drive.The display of HP G71-340us is 17.3'' and comes with a 320GB SATA hard drive. Asus P50IJ has a 15.6'' display and hard drive is only 250GB.But the price of the Asus laptop is $549 while HP costs only $499. Here you can buy a cheaper laptop with more features from HP.
Performance
When comparing Asus vs HP in terms of performance, HP tends to produce more entertainment based laptops, so they offer more features with their laptops. Performance of laptops must be compared with two models of laptops. It's useless to compare two brands based on their performance. Asus laptops have better cooling and they specially advertise "IceCool Design" for their laptops. HP has faster hard drives and DDR3 memory. In a recent reliability survey, Asus laptops were selected as the best laptops and HP laptops were the worst from the selected brands. Only 15.6% of Asus laptops malfunctioned after a 3 year service. After the same service period 25.6 % of HP laptops had malfunctioned.
Build and Hardware
The Azus ZenBook
Asus is an ODM or an Original Design Manufacturer. They make motherboards, chassis, etc. for big companies like Dell, Apple, etc. Then those companies add the other parts, rebrand it and sell. So you don't need to worry about their build quality and hardware. There are lesser complaints against Asus about their quality of hardware. It seems that there are more unhappy customers because of malfunctioning and lack of quality in some of the HP laptops.
Customer service & Warranty
If you live in the U.S. then Asus support is probably better than any other related company. There are complaints against them in other regions (Australia). Many people who bought an Asus laptop are very happy with their service. Customer service of HP seems far behind when it is compared with Asus. Perhaps it is because they have outsourced their customer service to India and the Philippines. Asus also has a much more user friendly website than HP. HP has many more options to choose from. They also offer laptop driver downloads directly from their website, unlike Asus. Both companies offer extended warranty packages for their customers. Asus offers one year accidental damage warranty for their customers.
Verdict
When comparing HP vs Asus, both of them are giants in producing computers. Both of them are capable of providing high quality products. If you are looking for a low priced laptop, consider a HP laptop, knowing it may not last as long. If you are looking for a high quality product with smooth functioning for a considerable time period, many people select Asus over HP. Therefore from the game of "Asus vs. HP", Asus is more likely to win.
Related Links:
This post is part of the series: Asus vs. HP Laptops
Being among the leading laptop manufacturers in the world, Asus and HP continue to rise in the market. If you prefer to know who has to offer the best, just read more these articles before making a conclusion.