What's the Best Dual Monitor Video Card?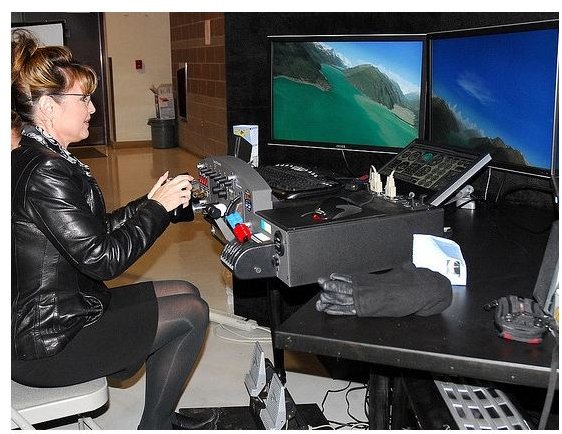 Considering the fact that the major manufacturers of GPU (graphics processing units) namely Nvidia and ATI are constantly battling it out for supremacy in the video card market, choosing the best dual monitor video card is exercise in marking a moving target. However, Nvidia has once again taken the single-GPU graphics card top spot from ATI with the GeForce GTX 480 graphics card.
Best Single-GPU Dual Monitor Video Card Performance for 2010
According to tests conducted by ComputerShopper, the GTX 480 out-performs ATI's top single-GPU graphics card (the Radeon HD 5870) on graphics benchmark tests and came very close indeed to ATI's dual GPU HD 5970. The gaming benchmarks tested maximum frames per second at 1680x1050, 1920x1200, and 2560x1600 resolutions.
Most impressive of the test results is the fact that the single-GPU GTX 480 had beaten ATI's dual-GPU HD 5970 graphics card on the 3Dmark Vantage synthetic graphics performance test. This should be alarming to ATI because theoretically the GTX 480 should not be in the league of the HD 5970, which can cost $100 more. The GTX 480 scored 9,312 on the 3Dmark Vantage test to also beat its segment competitor, the HD 5870 that scored 8,289.
This level of performance draws a lot of power. Nvidia recommends that minimum of a 600-watt power supply be used with the card, which on its own can draw a maximum of 250-watts. Of course system upgraders and builders will have to give special consideration to the grade power supply they use, especially if other high-end power hungry components are being used in the same system.
Key Specifications the Nvidia GeForce GTX 480
The GTX 480 is large and requires at the least 10.3-inches of free space and two slots to install. The card uses a PCI Express (PCIe) x16 expansion port and requires two PCIe power connectors: an eight-pin, and a six-pin. On the back the card has two dual-link DVI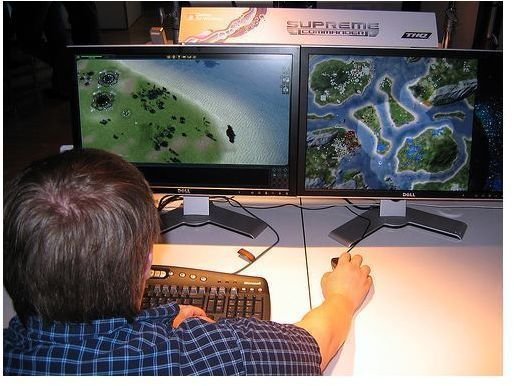 connectors and a mini-HDMI port, each of the DVI ports being able to handle a 30-inch monitor at a maximum resolution of 2560x1600, though at this resolution it won't be able to surpass the 30fps for game play. Other key specifications include:
Core Clock: 700MHz
Graphics Memory: 1536MB
Interface: PCI Express x16
DirectX Support: DirectX 11
Conclusion
Choosing the best dual monitor video card for 2010 or any time for that matter is always a moving target because the competition in video card market can be fierce and fast moving; a new top dog can easily be unseated in a few short months. However, the solid performance numbers of the Nvidia GeForce GTX 480 ensure that it remains a strong dual-monitor graphics card competitor for some time, but for now it is the best dual monitor video card for 2010 in the single-GPU segment.
Image credits:
"Best dual monitor graphics card for 2010-single GPU-Sarah Palin." asecondhandconjecture
"Multiple Monitor-Dual display video card-Nvidia GTX 480 Graphics Card" gamerscoreblog