A Brief Intro to the Massive Wireless Networking Business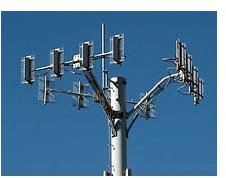 Overview
The wireless industry, like so many other computer or network related industries, has been around for more than 10 years. Only now with the emergence of new technologies that make communications more reliable, the hardware smaller, and the costs more affordable, has the industry grown.
No doubt the Internet has played a crucial role, but so have other technologies like satellite and GPS. Perhaps the most significant development in the last three years has been the release of the Apple iPhone. This expanded the wireless market for the ordinary consumer.
Below are some of the significant elements in the wireless industry, starting with hardware, fast growing companies, and wireless services provided by different companies.
Wireless Hardware
The number of hardware wireless devices shows how much growth there is in this industry.
Land Mobile Radio systems are devices used by business and public safety operations.
Two Way Radio, which will include specialized services like Citizens Band Radio, General mobile radio Service, and Family Radio Service.
Amature or Ham radio for self trained hobbyists that provide communication services for others.
Marine VHF radio for persons that have a boat and travel around coastal waters. They allow communication between boats, marinas, and the US Coast Guard.
Cellular telephones, like the Blackberry, the iPhone, and many like others that are connected to a service with antennas located in different parts of the landscape that transmit and receive signals.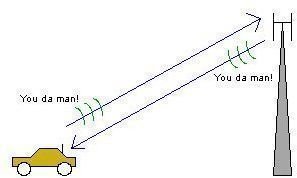 Cordless Telephones are limited -range devices that connected to a fixed land line.
Satellite television allows consumers to receive a television signal from a satellite.
Wireless gaming Consumers can use the XBox or Playstation or GameCube to satisfy their gaming desires.
Finally, the mother of all wireless devices: The GPS (Global Positioning System) which can place your position any where on Earth.
Wireless Companies
Many companies are in the wireless industry. The list below describes some of the fastest growing companies.
Clearwire had sales growth of 1239.5% during 2009. Sales were in the $274 million range last year, and projections are for sales to hit $1.3 billion in 2010.
MetroPCS Communications reported sales growth of 26.5% during 2009. It has reported $3.5 billion in sales over the past 12 months, and projections are for the company to report $4.1 billion in sales in 2010-2011.
Leap Wireless International, ranked third in sales growth, hit a growth amount almost 22% in the last fiscal year. The company reported $2.4 billion in sales during the last 12 months, and projections are for the company to report $3 billion in sales this year.
SBA Communications reported a growth in sales of 17% during the last fiscal year with a value of $555.5 million over the past 12 months. The projections expect a reported $668 million in sales in 2010.
Shenandoah Telecommunications, the fifth in this list, grew 11.2% last year. That was $160.6 million over the past 12 months, and projections report $184 million in sales this year.
This short list shows how much growth is taking place.
Source: Trading Markets.com
Wireless Services
Here is a list of some of the most common wireless services. All of these service providers will let you connect to other phones in a plan with discounts given if the other users have the same phone system or service plan. Otherwise the phone call can be more expensive. They also allow texting and other messaging.
AT&T cell phones Best known for its unique distribution service of the Apple iPhone.
Verizon wireless cell phones Another supplier of wireless services they have pre-paid plans, family plans, individual, and broadband.
Sprint Communications offers a variety of plans and services for users to connect their wireless phone. The sell a variety of mobile cell phones.
Tmobile offers a variety of plans and mobile phones. They hope to offer the iPhone in 2010.
Wireless Applications and Social Networking
Wireless has been around for many decades. However, only in the last 2-3 years has there been significant growth in this industry. To put it another way, there has always been cake, but now there is icing.
What is the icing? Social networking. New ways to communicate with friends or associates. New ways of using wireless besides placing phone calls.
Furthermore there are Apps. Applications make using a wireless system fun. Wireless now provides an avenue for entertainment. The Apps come in many different guises from games, to movies, to texting, to sharing recipes and many other uses.
The Apple iPhone has been the most important player in this field in the last three years; this product practically re-invented the wireless social network market, and it made other markets viable.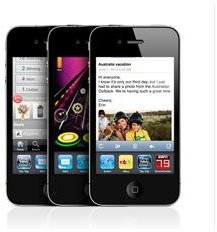 Image Source: Apple
Summary
The wireless industry has grown significantly in the past few years because the technology has become smaller but more reliable and affordable. In addition, there have been new ways of using the wireless technology that were not available before. Social networking and the rise of the wireless apps have impacted the growth of the industry.