Software for Microsoft Keyboard and Wireless Intellipoint 5 Mouse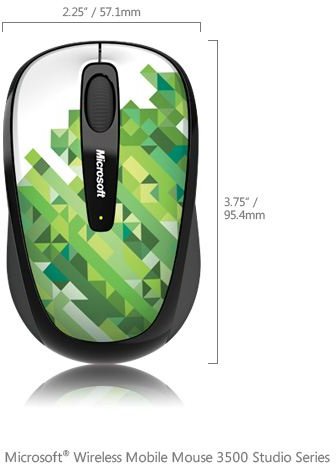 Overview
Microsoft introduced an ergonomic keyboard in 1994. Since then it has been delivering ergonomic desktop products. Microsoft has a full line of Natural and Comfort Curve keyboards. In addition, there are a wide range of ergonomic mice.
The Microsoft product line of Natural keyboards are designed for comfort and help users type in a more natural, relaxed position. Another line of keyboard is the Comfort Curve keyboards which makes you comfortable by using a more natural hand and wrist setting.
Microsoft's first mouse was a new design starting from the beginning to fit the shape and posture of your hand. This mouse features a combination of ergonomic design and soft-touch materials which keep the hand in a relaxed and natural position.
This review or guide shows how the Intellitype and Intellipoint line of software is designed to be used with the Microsoft keyboard and wireless Intellipoint 5 mouse brand of products (and others).
Source: Microsoft
Intellipoint - Microsoft Mouse
Microsoft IntelliPoint mouse software lets you customize the various features of the Microsoft mouse. You can modify mouse settings, such as updated horizontal scrolling and pointer speed. One can reassign mouse buttons to perform shortcuts, special commands, and application-specific functions.
Here are supported mouse brands for both Windows and Mac OS X:
Arc
Basic Optical Mouse v2.0
Comfort Optical Mouse 3000 and 500 v2.0
IntelliMouse Explorer 2.0 , 3.0, 4.0 and Bluetooth
IntelliMouse Optical
Natural Wireless Laser Mouse 6000
Notebook Optical Mouse 3000
Optical Mouse by Starck
SideWinder Mouse
Standard Wireless Mouse
Trackball Explorer and Optical
Wheel Mouse and Optical
Wireless IntelliMouse Explorer 2.0, Bluetooth
Wireless Optical Mouse 2.0, plus 2000 and 5000 series
Source: Microsoft
Intellitype - Microsoft Keyboard
IntelliType Pro is a software program designed for the Microsoft keyboard. It is designed to customize the many features of the Microsoft keyboard. For instance, you can reassign keys to open a Web page, or program, file, or to perform commands, even application-specific functions. Users can disable keys and zoom slider performance or modify scrolling operations.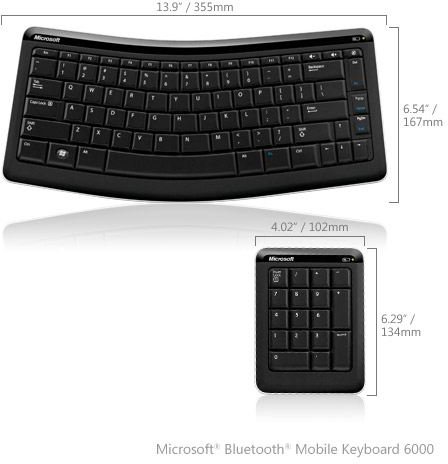 The Microsoft Keyboard has adapters for the Universal Serial Bus (USB) and PS/2 ports on your computer. You are can use all the functionality plus the features of the Microsoft Keyboard when you connect the keyboard to the computer by using one either the PS/2 and USB port. Here is a short list of the Keyboards that will support the Intellitype software.
Arc™ Keyboard Special Edition
Wireless Desktop 3000
Wireless Media Desktop 1000
Wireless Keyboard 3000 and 6000 series
Digital Media Keyboard 3000
Natural® Ergonomic Keyboard 4000
Comfort Curve Keyboard 2000
Wireless Optical Desktop Pro
Natural® Ergonomic Desktop 7000
Wireless Optical Desktop 700 and 1000 series
Wireless Laser Desktop 3000 and 6000 and 7000 series
Wired Desktop 600
Wired Keyboard 600
Source: Microsoft
Summary
The ergonomic products that Microsoft has created, the Natural Mouse and Keyboard are designed to help the user work with these devices in a more natural setting. The software that Microsoft designed, Intellipoint, for the mouse, and Intellitype for the keyboard. complement the hardware. However, the software is also designed to work with other hardware, not just Microsoft.
This review or guide on the Intellipoint and Intellitype system of software showed that new hardware could use the software to take advantage of the features and functions of these hardware devices.