Data Recovery Guide – How to Recover Data from an External USB Hard Drive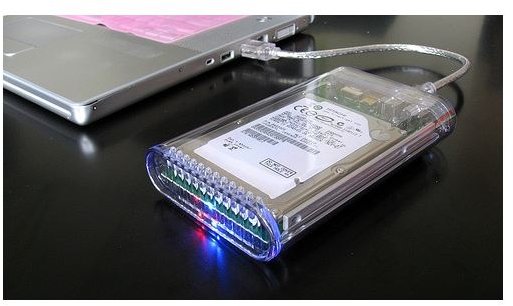 USB Hard Drive
Even if your USB hard drive has a physical problem, you should be able to recover lost data from it. How successful the data recovery process is will depend on what caused the data loss in the first place and how much physical damage there was to the hard disk.
What Causes Data Loss?
Data loss can result from a wide range of incidents that may include user error, component failure and even malicious activity. Here are some common causes of data loss on USB hard drives and how to recover data after each type of event:
Power failure – If a power failure occurs before the computer has finished writing data to the hard disk, some or all of the data could be lost. If the data still remains intact on the media from which it was being transferred, then there is a possibility that it could be recovered. Otherwise the data could be permanently lost, as the data transfer was not completed.
Manmade or natural disasters – Earthquakes, floods and fires can cause physical damage to the storage media. In such cases, a professional data recovery service may need to be contracted to retrieve the data and prevent further data loss.
Criminal activity such as theft, hacking and sabotage – The best option for recovering data after a theft or similar criminal acts against data assets, is to recover the files from backup, since the integrity of files can't always be trusted after someone has tampered with them. In cases where the file was simply deleted, file recovery software can be used to restore things.
Data corruption – Some specialized data recovery programs or data clean-up procedures can be developed to restore the data.
Deletion by a user – In these cases off-the-shelf data recovery software may be able to resolve the problem.
Software bugs – Here again data recovery software may be able to fully recover lost data, failing that, retrieving the files from a backup may be the only hope.
How to Recover Data from Your USB Hard Drive with Software
Generally speaking, the operating system will not actually remove files from the hard drive when they are deleted. Instead, the OS will simply make the location at which the file was stored available for reuse. If nothing is written to that location, it should be quite easy to recover the file without any loss to the data's integrity.
All the user needs to do is purchase data recovery software and use it to scan the computer for deleted files, or those that were lost
because of a software or hardware glitch. Whether the data was lost because of a disk format, bad hard drive sectors, a virus infection or power failure, these data recovery software packages are up to the task of retrieving lost data from your external USB hard drive.
Data Recovery software
Restorer2000 Professional
GetDataBack
R-Studio
Quick Recovery
ParetoLogic Data Recovery Pro
Data Recovery Wizard Disk Doctors Windows Data Recovery
Recover My Files
DT Utilities Digital Rescue
Professional Data Recovery Services
In instances where there is physical damage to the hard drive, the drive may need to be sent to a professional hard drive recovery service. How much data recovery services charge depends on how badly damaged the drive is, as well as the nature of the facility that is being used; expect to pay more at facilities that use clean rooms for example.
Summary
Recovering data from a broken external USB hard drive may be quite easy to do in many cases, especially where there is no physical damage to the drive. Data recovery software can be downloaded and used to retrieve the data and in some cases free software may be able to do the job just as well. However, where the drive is physically damaged, such as in the case when the circuit board develops a fault or the disk platters are physically damaged, the drive may need to be sent to a professional data recovery service company.
Image credits:
"Recover Data from USB Hard Drive." miss karen