How To Protect a Laptop Screen From Scratches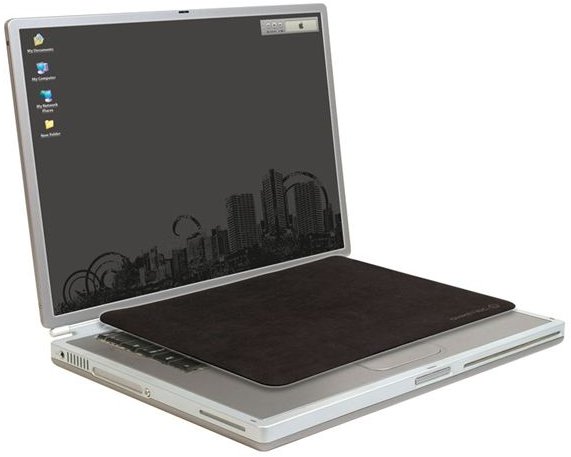 Common Sense Precautions
The most delicate part of your prized possession - the Liquid Crystal Display (LCD) screen on your laptop can easily get damaged. Proper care is necessary to ensure the laptop screen is scratch-free and not damaged. The laptop becomes practically useless if scratched, cracked, or damaged.
Words of wisdom: "It is imperative that you take care of your LCD screen as much as possible and prevent it from being scratched." [1]
Next are some preventive steps in how to protect a laptop screen from scratches:
Keep all sorts of objects well away from the perimeters of your laptop to avoid them falling on the computer screen.
Avoid continuous touching or rubbing the laptop screen with an object which may cause damage to the delicate LCD.
Avoid using a sharp edged cleaning utensil to clean the screen; otherwise, it risks being scratched.
Invest in a good carrying case for the laptop to prevent denting or bumping the LCD screen.
To clean the screen, just use water mixed with vinegar and isopropyl alcohol on a soft cloth. Alternative, use cleaning wipes.
Avoid wiping off dust or dirt with paper towels or rags to clean the screen as these may result in leaving smears or scratches.
Use a screen protector or screen filter (which are explained in detail next).
Screen Protector
One way to protect a laptop screen from scratches is to buy a
laptop screen protector. It is a thin film of plastic that prevents dust or small particles from accumulating on the screen, but it also prevents scratches or wear of the screen .
See: Searchable Laptop Screen Protectors
A possible solution is to go with "ErgonoFlex Screen Tip Protection." However, one of the best in the business for the protection of LCD screens is the revolutionary new Ohmetric 3 in 1 screen protector for laptops. The Ohmetric 3 in 1 screen protector is made up of a shock absorbent material that will ensure the LCD remains protected from obstacles at all times. Because of its soft micro fiber surface, computer users will not have to worry about scratches appearing on the screen.
The Ohmetric 3 in 1 is a screen protector for laptops, an acting cleaner for your LCD, which can easily wipe off smudges and fingerprints from the screen without damaging it, and a mousepad. Its in all-in-one solution for laptops. The Ohmetric 3 in 1 laptop screen protector can be purchased from various online retailers including eBay.com, newegg.com and lycos.com. Its price: $8 to $15.
Image Credit: https://www.ohmetric.com/laptop-accessories/3-in-1-screen-protector-for-laptop
Screen Filters
Another way to protect a laptop screen from scratches is to buy a screen filter. As many computer users already know, a computer screen filter is used to reduce glare and eliminate dust buildup; but, it also can protect LCD screens from scratches and damage. There are different types of screen filters available, which are meant to improve screen contrast and reduce glare (not the subject of this article). Briefly said, screen filters provide everyday protection to help protect a laptop screen from scratches.
Source and References Section
[1] Fix a scratch on the LCD Screen. https://www.pcextreme.net/style/fix-a-scratch-on-the-lcd-screen/