How Do I Find the MAC address on a HP Notebook Computer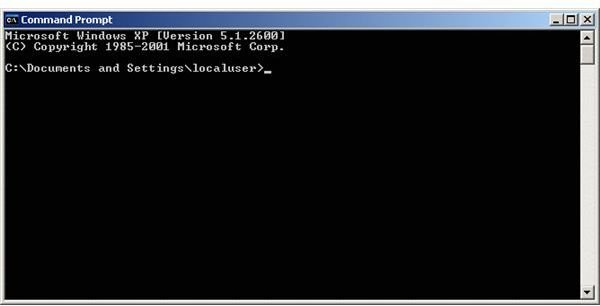 There are several reasons why someone would need their MAC address, usually in regards to networking with other computers or being on a network. But what exactly is a MAC address and how would you find it?
A MAC address, which stands for media access control address, is an unique identifier that vendors add to a networking device, such as a wired or wireless network card. This number, which is unique in every single computer even if the same make and model, is used to help deliver packets of data to a certain PC.
The MAC address is a six section number, with a mixture of numbers and letters known as hexadecimal code. It will look something this:
00-44-F4-92-58-1A
Looking up a MAC address is very easy and only takes a few minutes. The only difference in the procedure depends on which operating system a user is using on their computer. For this article, the Windows platform will be used as an example.
The first thing is to click on the Windows start menu button. Depending on the different versions of Windows, the button will either be green with the word 'START' on it (if using Windows 95/98, 2000, or XP); if using the newer versions of Vista or 7, the button will have the Windows logo on it. Both buttons are located at the bottom of the left hand side, typically at the beginning of the taskbar.

If you're using older versions of Windows (98, 2000, XP), you will need to select the 'RUN' option. It will be on the bottom right hand side, right above the options to log off or shut down the computer. After selecting 'RUN' a small text box will appear.

If you're using newer versions of Windows (Vista, 7), you can type in 'RUN' in the 'search programs and files' search box. The RUN program will then be the first program listed. Select it and you will see a small text box appear.

From here, the instructions are for all Windows systems. In the small text box, type in CMD. This stands for the command prompt, which is a DOS like interface. The command line will be different than what is pictured depending on your system, but it will likely be what is shown, only with your name (or the name of the user). C:\Documents and Settings\Users or C:\Users

At the blinking cursor, type in 'ipconfig /all'. This will bring up all the information in regards to your network configuration. From here, you can also identify your IP address. The first section will be about the Windows IP configuration, like what the name of your computer and the name of your DNS provider (this will likely be your internet provider). The second section is the Ethernet configuration; information here is dependent on whether you use an ethernet cable connected to your modem or router. If on a notebook, this may say wireless configuration.

It is in this section that you may find your MAC address. It is listed under 'physical address'.
So why would you need the MAC address? One reason is to ensure that your network is secure. By using the MAC address of your computer or computers, you can make sure that only those computers whose MAC addresses are saved by your router can access your network. This can be done through your router's web page. The downside is that when a new computer is introduced, you will need to add their MAC address to the list.