The Best AMD 890FX Motherboards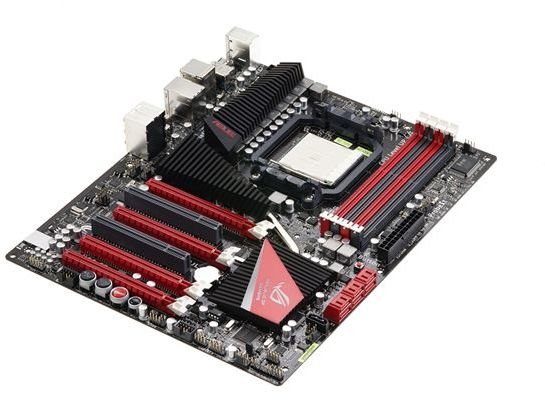 AMD 890FX - AMD's High End Chipset
If you're thinking about building a high-end AMD based computer, purchasing a 890FX motherboard is an obvious option. The 890FX is the highest-end chipset available for AMD processors and it is also arguably the best chipset currently available for any computer, when value is considered. The 890FX supports all of AMD's latest processors as well as SATA 6Gbps. The 890FX even includes 42 PCIe lanes, 32 of which are reserved for graphics, making the 890FX one of the few motherboards which can actually run a pair of graphics cards at full 16x PCIe speeds.
Of course, motherboards based off high end chipsets become high end motherboards, and they're expensive. You'll therefor what to make sure that you spend your money wisely and buy a top-notch product. In this guide we'll round up three of the best AMD 890FX motherboards so you can make the right decision.
Best AMD 890FX Board #1: ASUS Crosshair IV Formula
Few motherboard makers are better respected than ASUS, so it is little surprise that ASUS quickly released a strong showing soon after the 890FX chipset was sent into the wild. The ASUS Crosshair IV Formula is beast of a motherboard, with tons of connections and a great layout. It isn't the least expensive motherboard ASUS makes for this chipset, but in this case the extra cost is worthwhile.
The ASUS actually is down a few features compared to other motherboards available. For example, the ASUS Crosshair IV Formula doesn't support four-way Crossfire, while the other two motherboards here do. However, the ASUS Crossfire IV Formula redeems itself by offering superb BIOS fan controls. Fan controls are a feature which are very useful, but motherboard vendors rarely get right. Another interesting feature is ROG Connect. This allows you to patch into your desktop's BIOS via USB from a second computer in order to tweak overclocking settings. The ASUS Crosshair Formula IV usually runs $219.99.
Best AMD 890FX Board #2: Gigabyte GA-890FXA-UD7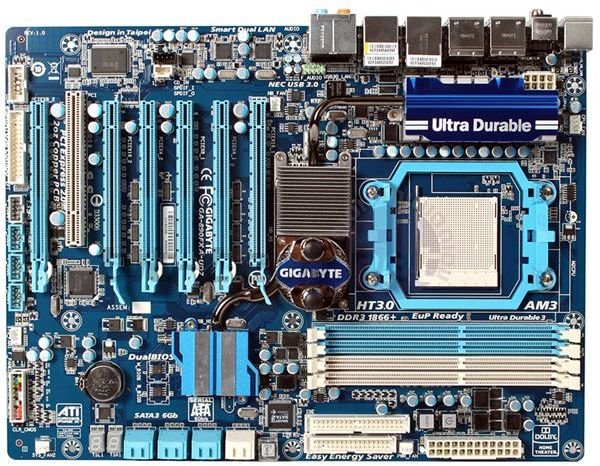 Gigabyte's sturdy GA-890FXA-UD7 is a monster of a board. Most motherboards these days are of course ATX motherboards, but the Gigabyte 890FXA-UD7 is actually an extended ATX board, which means you'll need a large case to house this one. The reason why it is so large becomes obvious once you take a look at it, as the 890FXA-UD7 has six - yes, six - PCIe slots.
You'll also find a buffet of ports. Inside you're treated to eight SATA ports, six of which are SATA 6Gbps ports. Around back you'll find two USB 3.0 ports, six USB 2.0 ports, two Firewire ports, two eSATA/USB combo ports, and 8-channel Realtek audio. This is in addition to six onboard USB 2.0 and one onboard Firewire connection.
If you're a power user in every sense of the word - multiple huge hard drives, loads of video cards, and more RAM than a Dodge dealership, you'll appreciate this Gigabyte board. It is absurd, but in the best way possible. But of course, absurdity comes at a price - the Gigabyte GA-890FXA-UD7 usually runs around $240.
Best AMD 890FX Board #3: MSI 890FX-GD70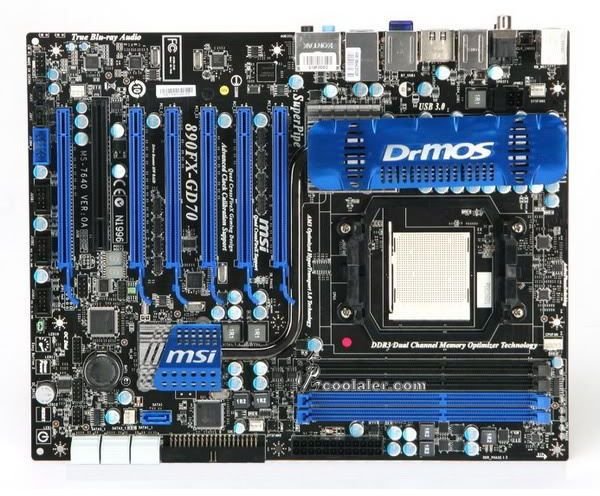 So, we've covered an option-filled beast and a monstrous port-hog, so let's talk about something more sensible - the MSI 890FXA-GD70.
MSI is regaining its very respected name in the motherboard business in a relatively short time, after years of lackluster, if not bad, products. The 890FXA-GD70 shows why. This is not quite as absurd or feature-filled as the other two motherboards in this list, but it is still a very solid 890FX mobo. You'll find that it comes loaded with four PCIe x16 slots, Realtek audio, two USB 3.0 ports, eSATA, Firewire and much, much more. There are very few users who won't find their needs properly served by this motherboard.
MSI also boasts that the 890FXA-GD70 is built with "military class components" which is just another way of saying that their capacitors don't suck and shouldn't break within six months. The 890FXA-GD70 is also loaded with MSI's usual suite of programs including OC Genie, which makes it easy to overclock from within Windows. The MSI 890FXA-GD70's most sensible feature, however, is the price - at $200 it undercuts the Formula by $20 and the huge UD7 by $40.