How to Delete a Hidden Partition on a Hard Drive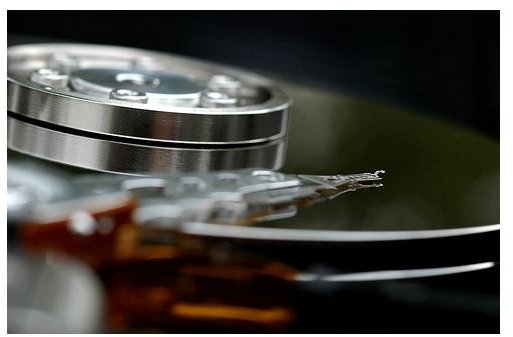 While some computer manufacturers include systems and disk recovery files on hidden partitions to facilitate data recovery and system restoration, in some cases these hidden partitions only use up much needed disk space that could be put to good use. There is always a risk of data loss when deleting a partition, but if the necessary precautions are taken, such as doing a backup and verifying the correct partitions, drives and volumes, deleting a hidden partition should be uneventful.
Partitions are often hidden on purpose to protect critical data or system files. A good example of this would be the system restore files that are placed on a hard disk by the manufacturer. If you are upgrading your operating system and have no intention of restoring the computer to factory defaults, you can consider deleting hidden partitions to free up some hard disk space to be repartitioned as useable space.
Before you start the process of trying to delete a hidden partition from a hard drive, you will need to put the computer in administrator mode to have the necessary permissions to complete the process.
Also, be aware that you can lose all your data while doing this operation. Therefore, it is important that you backup all of your user files, data, drivers and configurations settings before proceeding.
Click "Start" then "Run".
Type "diskpart" and press enter.
Type "List disk." This will list all the physical hard disks on the computer. The primary hard drive should be listed as Disk 0.
Type "Select Disk 0." This assumes that Disk 0 is the disk that contains the partition you want to delete.
Type "list partition" to display all the partitions that are on the disk, hidden and visible.
Type "select partition 2" if it is the partition you want to delete. "Partition 1" is usually an OEM partition, and "Partition 2" is usually the one that is used by the OS.
Type "delete partition override." This command overrides a safety feature that the file system puts on hidden partitions to protect them, typing this command will override the safety feature and delete the partition. Again, all files on this partition will be deleted.
Secret Disk
There are other ways that particular partitions can become hidden. One method is to use a data protection software program called Secret Disk. This application takes data security to another level, by not just changing the file attribute to hidden, but by hiding the entire partition that the file is stored in as well. This approach to data security makes the protected partition invisible to the OS and anyone using it. To get access the files users will have to unlock the partition/virtual drive using the software before proceeding.
Summary
While hidden partitions can keep data and systems files secure from accidental deletion, they can also take up valuable storage space on a hard drive. Should you decide to remove a hidden partition, ensure that you first backup all your files, including your documents, music and hardware drivers. It is also a good idea to store that backup somewhere other than the disk from which you will delete the partition.
Credit
Image: "How to delete a hidden partition." Jeff Kubina