The Best Small Form Factor Computers Reviewed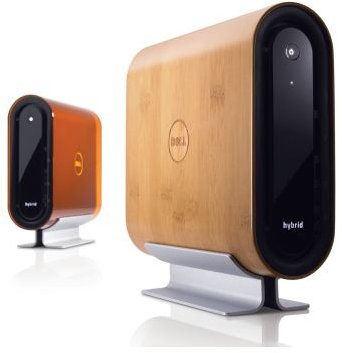 Slim, Small Computers
Once upon a time, computers were big, bulky beasts. They took up half your office and filled the other half with noise and heat. We've come a long way since the first personal computers, however, and it is now possible to cram a huge amount of power into a very small form factor.
These small form factor computers offer all the benefits of a normal desktop computer but take up a fourth of the space - or less. This frees up desk space for other uses and makes it possible to store your computer in a compact area. There are quite a few small form factor computers on the market, but in this article we'll look at the three best.
Dell Studio Hybrid
Dell's Studio Hybrid is part of a broader push by Dell to bring out aesthetically pleasing products which look as good as they perform. The Studio Hybrid is 7.5 inches wide and deep and only 2.5 inches thick. It comes with a stand that allows it to be held upright, or you can place it on its side, which will make it easier to place out of sight if that is your intention. The Dell Studio Hybrid's rounded design looks great, and is available in numerous colors. Those who really want an aesthetically pleasing option can choose the Bamboo casing, but this will add a few hundred dollars to the purchase price.
While the Dell Studio Hybrid is a small form factor computer, the hardware inside is impressive. Even the most basic Studio Hybrid ships with a 2.2Ghz Core 2 Duo processor and 2GB of RAM. The processor can be upgraded up to 2.6Ghz and the maximum RAM is 4GB, making the Studio Hybrid a powerful machine.
The base price of the Dell Studio Hybrid is $499.99, while upgraded models can run over $1000. The base model certainly provides sufficient power, however, and most buyers won't need to do much upgrading.
Acer AspireRevo 3610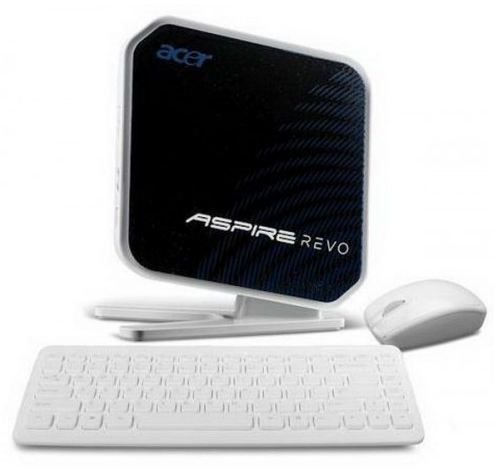 The Acer AspireRevo is a nettop on steroids. Nettops - small desktop computers based on the same Atom processor found in netbooks - are low cost small form factor machines which are usually not very powerful but inexpensive. The AspireRevo manages to buck the performance trend without increasing the price.
The Acer AspireRevo 3610 does use an Atom processor, but it uses the dual core rather than single core model. This provides a substantial increase in overall computing power. In addition, the Acer AspireRevo uses the Nvidia ION platform, which includes discrete graphics. They're not blazing fast graphics, but they're fast enough to watch videos and play some basic games.
Despite the power, the AspireRevo 3610 is as small as any nettop. It takes up minimal space and is even small enough to hide behind a monitor if you choose. Best of all, the Acer AspireRevo is only $329.99.
Gateway SX Series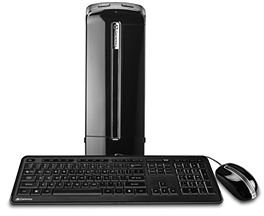 In theory, buying a small form factor computer requires that you give up some performance to obtain the smaller footprint. More engineering goes into cramming lots of parts into a smaller space. Or at least, that's the theory.
The Gateway SX series bucks that trend, however, by providing full desktop power in a small space. Measuring ten inches high, 4 inches thick and 13 inches long, the Gateway SX is by no means bulky, but even the most basic model offers a Phenom II X3 processor and 4GB of RAM. Or, if that doesn't sound like enough power to you, you can purchase the SX2840, which includes a Core i3 processor and 6GB of DDR3 RAM, along with a 1TB hard drive.
That's enough power to rival many full desktop computers. You might expect to have to pay a premium in order to cram that power into such a small space, but in fact the Gateway SX series is very affordable. The basic SX2300 starts at $519.99, while the Core i3 SX2840 is only $559.99.