What's this Server Going to Cost Us Any Way? How Much Does a Server Cost?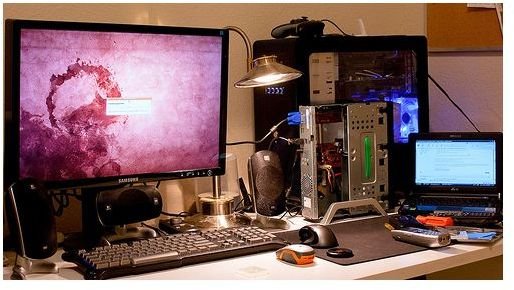 Introduction
A server is an incredibly useful piece of hardware that anyone can find a use for, whether its file storage, email/messaging, web hosting, or running applications. For most, especially in a home or small business setting, file storage as a NAS (network attached storage) will be the main reason for getting a server. A server, which is always on, allows access of your files from anywhere across your network.
Photo by .dr4gon
What a Server Can Do
Here are a small list of popular servers before we get to costs. If your hardware can handle it, you can run many of these simultaneously, making obsolete the need to purchase multiple servers.
Samba File or NFS Linux File Server: Acts as file storage (NAS)
Apache: Web/domain hosting
MySQL: Database server for web content
FTP: Protocol to transfer files over the network or internet.
Print Server: Enables network wide printing.
Windows Home Server: An all-in-one home solution by Microsoft to manage storage, your network, printers, and more.
Windows Small Business Server: An all-in-one business solution by Microsoft for running the network (intranet and internet) of your small to medium sized business (less than 75 users).
Cost
Believe it or not, servers can be as little as a couple hundred dollars for a simple setup or tens of thousands of dollars for a top-of-the-line high performance setup for maximum processing power. A server can even be an old computer or one made up of old spare parts lying around. What sets a server apart from a regular PC is the operating system and the applications it can run. You will have to determine what you want your server to do and find one that best fits your budget.
If you are building your own server, also budget in what operating system it will run. If it will run Linux, you will need to choose a distribution to install (Ubuntu, Fedora, OpenSUSE, Debian, Gentoo, etc). Most are free and they are all open source. Windows Server systems are easier to setup and are more user-friendly for those coming from a Windows environment with its easy to use GUI and simple features (which can also be limiting)
Budget File Server Example
Here is an example of a budget linux file server which will run on Ubuntu. This is a very basic 1TB NAS setup. Obviously, you can tweak some things like opting for 2GB of RAM, a CompactFlash for your OS, larger hard drives, or a different Operating System, like Windows Home Server.
Barebone MSI Wind PC (Atom 230 1.6 Ghz Processor) - ~$140 (less after rebate)
1GB G. Skill DDR2-533 SO-DIMM RAM - $29
1TB Samsung F2 EcoGreen SATA Hard Drive (system holds up to two 3.5" hard drives plus a compact flash card which you can install the OS on).
Ubuntu Server Operating System (free)
Business Server Cost
Since servers for businesses can have a wide range of uses, it is best to check out manufacturer websites such as Dell or HP to find a solution tailored to the needs of your company.