What is a Small Form Factor PC?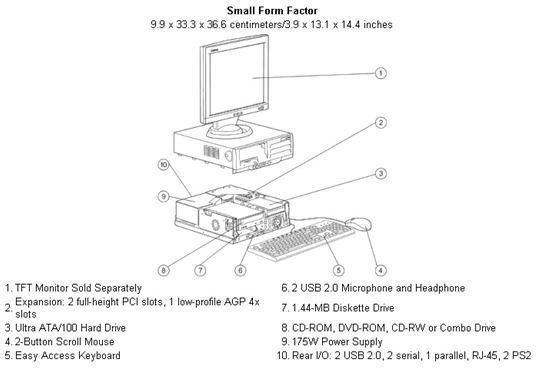 What are Form Factors?
Computer form factors are industry motherboard standards for the physical dimensions of computer system components. They are interchangeable with other computer components, regardless of the manufacturer or the generation of technology in which they were designed.
IBM designed the early form factors. These were the XT and AT. The XT, which came out in 1983, was 8.5 × 11 inches (216 × 279 mm) in size. The AT form factor came out in 1984 and was 12 × 11–13 inches (305 × 279–330 mm) in size. These supported the desktop configuration model.
The ATX came out in 1995. Intel designed this form factor, and its dimensions were in the 8.5 × 10–13 inch (216 × 254–330 mm) range. This was closer to the original XT model. Furthermore, it became the standard for computer motherboard manufacturers over time.
What was standardized was the design in which the plug in holes and the internal circuitry was the same. So computer add-ons could be counted to have a standard design, and energy consumption could be kept low.
What is the Small Form Factor PC?
The Small Form Factor in some ways is a misnomer. It does not refer to standard form factors, as the common phrase "computer form factor" is normally used. As we have seen, the computer form factors carry established standards for the physical dimensions and design of computer system components. This has lead to standardization and interchangeably of parts without concern for the vendor details. It has allowed enhanced technology to be compatible with the motherboards that are used today.
Their size is what sets them apart. The Compact Evo series has a small form factor measured in centimeters: 9.9 x 33.3 x 36.6 centimeters / (3.9 x 13.1 x 14.4 inches).
.
The small form factors are independent of standards. Each manufacturer works with its own set of technology. There is not one set standard for the "small form factor." There are different types of form factors depending on the size, and manufacturer. Below are three of them.
Source: Compaq
Small Form Factor Types: Cubical
Cubical
Many SFF computers have a cubical shape; but shoebox is more accurate. They can take the processor of your choice, with an on board video, plus sound, a USB port, Firewire, Ethernet, and often a pair of PCI-Express slots that offer a little bit of expansion. Usually a single 5.25" bay plus one or two 3.5" bays will round things out. This configuration is enough for a complete, full-featured system but with very limited expansion.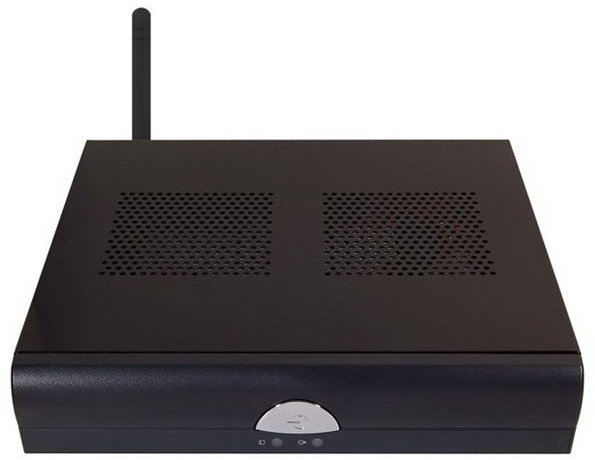 See BioStar
Small Form Factor: NetTop
A NetTop is a small form factor that has low-wattage, and is inexpensive. It can work as a desktop computer designed for basic tasks like document processing, accessing web-based applications, surfing the Internet, and audio/video combination playback. The word nettop is a combination term of Internet and desktop. Nettops are not only smaller and cheaper, when compared to ordinary desktop computers, they also consume much less power. CompuLab's fit-PC2, for example, consumes less than 8 watts of power while your typical desktop will consume more than 100 watts of power.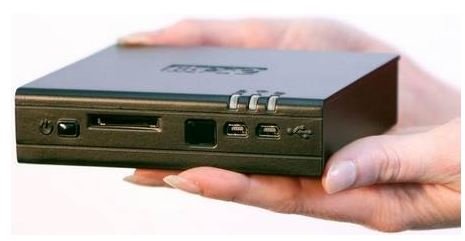 Source: NetTops
Small Form Factor: Home Theater PC (HTPC)
These are small, and attractive PC boxes. They come in many different color schemes to suit your living space. There is limited expansion room, however, so it crimps the working style for those who would want to use their HTPC as a DVR. However, that is possible depending on the model. It comes with two expansion slots that can be filled with a PCI-e video/TV tuner card. It also has a PCI slot with a high-end audio card. A USB wireless adapter makes a clean networking installation available. These home theater boxes are good for downloading and watching movies or videos.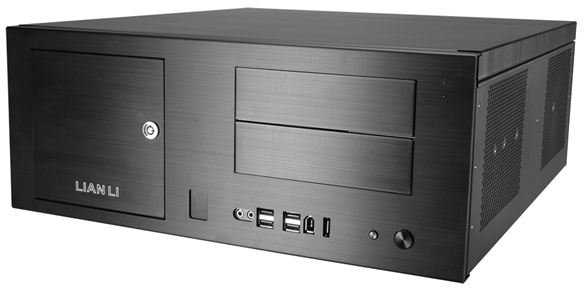 Source: TechPowerUp
Summary
The Small Form Factor PC is a small form factor designed to save space but may have the functionality that home users need. It is good for web surfing or document processing. Some have WiFi and come with Windows XP, Vista, or Linux versions.
Source: Going Small