The Best Radeon Video Cards - Custom Radeons Provide Performance and Value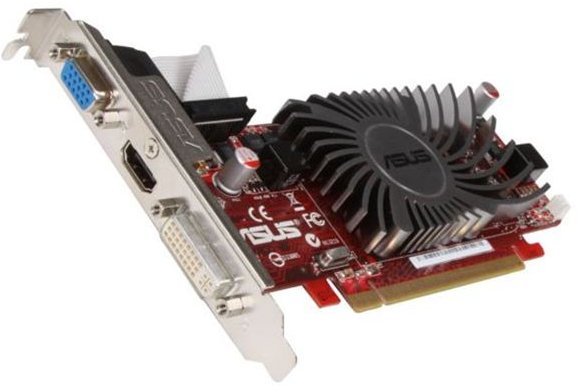 The Best Radeon Video Cards - Custom Designs
Traditionally, video cards which deviate from the reference design have not been that impressive. They have typically provided a minimal increase in performance in exchange for a large increase in price. As a result, its usually be hard to recommend custom video cards under any circumstance.
That seems to be changing, however. The newest Radeon video cards have resulted in an avalanche of new custom Radeon video cards which are actually attractive in terms of both performance and value. Let's take a look at three of the best.
ASUS EAH5450 Silent
The Silent series of low-profile Radeon video cards has always been a top choice for those who are in need of a graphics solution that is capable of providing reasonable performance in a very small package. I have recommened the ASUS EAH4350 video card multiple times before. The EAH4350 is still the best if you are on a budget, but the EAH5450 provides a significant upgrade in overall performance.
Like all of ASUS's Silent series cards, the EAH5450 has a passive heatsink which cools the card. The lack of a fan means that the card makes no noise. Video card noise is a major factor in the overall noise of a system, so those who want a very quiet computer will be happy with the EAH5450. The price of $64.99 is also grin-worthy.
Sapphire Radeon 5770 Vapor-X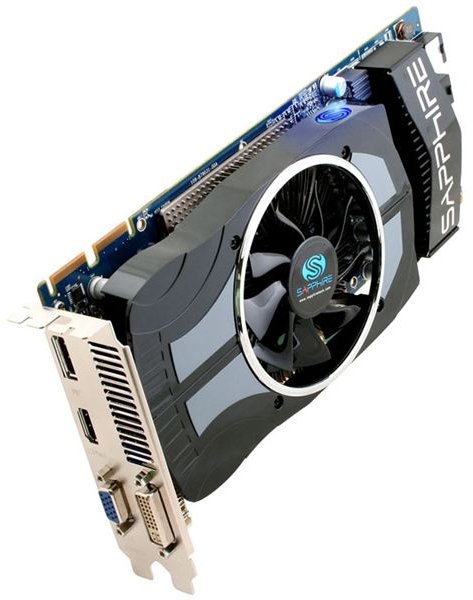 The Radeon 5770 is essentially the golden standard of modern mainstream video cards. It provides enough power for most games at most resolutions and it is inexpensive at a typical price of around $150. Still, its performance isn't top of the line. Many were disappointed that it does not match the old Radeon 4780 in many benchmarks despite the fact that the Radeon 5770 cost about the same.
One solution to this problem is a custom overclocked card, the best of which is the Sapphire Radeon 5770 Vapor-X. It uses a custom Vapor-X cooler which includes a liquid-filled "vapor chamber" cooling design. This keeps the card several degrees cooler than normal Radeon 5770s, and also seems to result in less load on the card's fan which means less fan noise. It also allows for extra overclocking headroom. Considering the price of $170 is about $20 more than a normal 5770 it represents a good value.
ASUS Radeon 5850 Direct CU/Direct CU TOP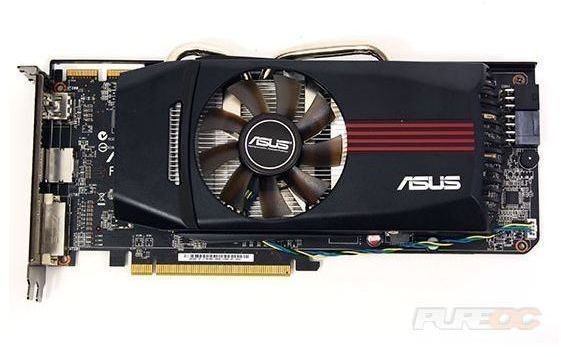 The ATI Radeon 5850 is a powerful card. To tame it, many companies are selling custom cards with custom coolers. One such card is the ASUS Radeon 5850 Direct CU, which includes a custom heatpipe cooler which promises to be 20% more effective than the normal Radeon video card design. It doesn't seem to quite meet that goal at idle, but at load the card is around 6 to 8 degrees Celsius cooler than a normal Radeon 5850.
What is really impressive, however, is how this card overclocks. Thanks to an overvolting feature provided by ASUS, the GPU of the Radeon 5850 can be overclocked by a little over 30%. That provides a measurable boost in performance compared to the stock card and actually allows the Radeon 5850 Direct CU to rival stock 5870s. You would think that such a major performance increase would ramp up the price, but that's not the cast. The ASUS Radeon 5850 Direct CU is a great value at $320, while the factory overclocked Direct CU TOP is only $340.