Five Best Paid Apps for the iPad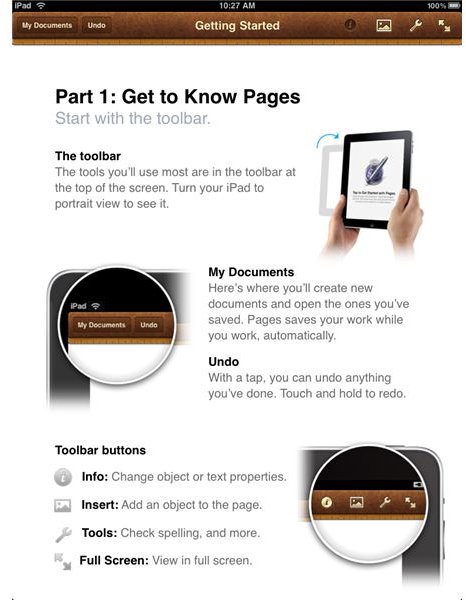 Top Five Paid Apps for the iPad
Here we give you the top five paid apps for the iPad - Pages, GoodReader, Penultimate, Air Video and Real Racing HD.
Pages (5 out of 5)
Despite some minor bugs and fixes that need to be done, Pages for iPad is one of the best and most useful productivity apps for the iPad. It's the same Pages app for the Mac, stripped down to work well with the iPad. Feature-wise, the app lets you create stunning documents using the iPad's virtual keyboard and touchscreen functionality. You can use various high-quality templates for your documents as well. After working with your docs, you can either send them to your colleagues via email in either PDF, .Doc or Pages file formats. You can also transfer the file to your Mac or PC via File Sharing. (Price: $9.99) (iTunes link)
GoodReader (5 out of 5)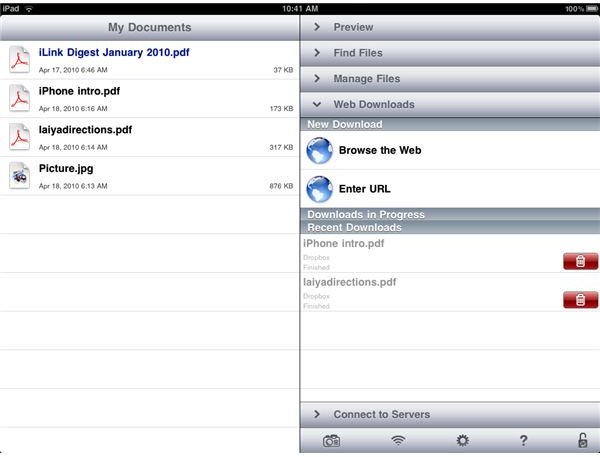 Another great and very useful productivity app for the iPad, Good Reader lets you transfer PDF or TXT files from your computer to your iPad. It also supports and integrates with various file sharing/uploading sites such as MobileMe, iDisk, Google Docs, Dropbox, box.net and other sites. What's good about this document reading app is that it allows you to read in full screen, without the the bars and buttons blocking your reading. Navigation within a PDF document is great as well with hyperlinks working perfectly. GoodReader supports PDF, TXT, MS Office files, iWork 08/09 HTML and Safari webarchives, images and even audio and video. (Price: $0.99) (iTunes link)
Penultimate (4 out of 5)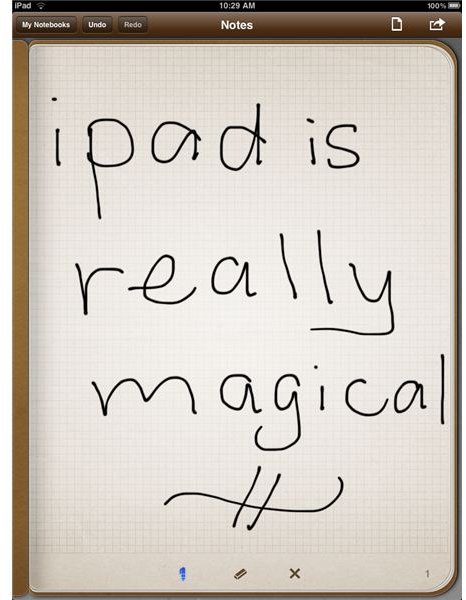 This app blew me away the first time I fired it up and started using it with its touchscreen pen technology. It's probably one of the best note-taking, note-doodling and note-sketching app that you could use on your iPad. The app lets you scribble, draw, and illustrate your ideas, thoughts and concepts using your fingers. You can create separate notebooks for each topic, project or category. After creating your notes, scribbles, drawings and more you can send them via email in PDF format. (Price: $2.99) (iTunes link)
Air Video (5 out of 5)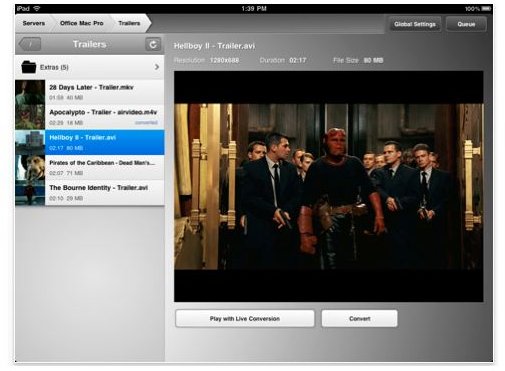 Here's another great app for your iPad. Air Video lets you watch any videos on your PC or Mac on your iPad without needing to convert or transfer anything to your iPad. It practically eliminates the need to synchronize your iTunes video files to your iPad as you can just watch your videos via over-the-air streaming. But of course, there will always come a time when you need to get your video onto your iPad, so this app lets you convert video into the iPad-friendly format so that you can watch anytime, anywhere. Other features of Air Video include - live conversion, folder sharing, conversion settings customization, video zooming and cropping. (Price: $2.99) (iTunes link)
Real Racing HD (5 out of 5)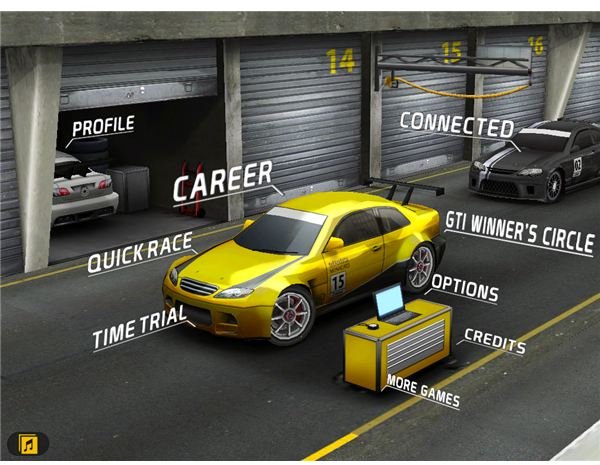 This game is one of the best racing games for the iPhone and could probably achieve the same for the iPad. If you enjoyed Real Racing on your iPhone, you would enjoy it even more in its bigger iteration on the iPad. Bigger cars, high-resolution graphics, new controls and other new and bolder things await you in Real Racing HD. New features for its iPad version include - high-definition graphics, car skins, better ghost racing, high-resolution replays, and a better interface. (Price: $9.99) (iTunes link)
Top Five Free Apps for the iPad
Part two of our top ten apps for the iPad. Here we give you the top five free apps for the iPad which include - iBooks, Gowalla, ABC Player, NPR for iPad and AIM for iPad.
iBooks (5 out of 5)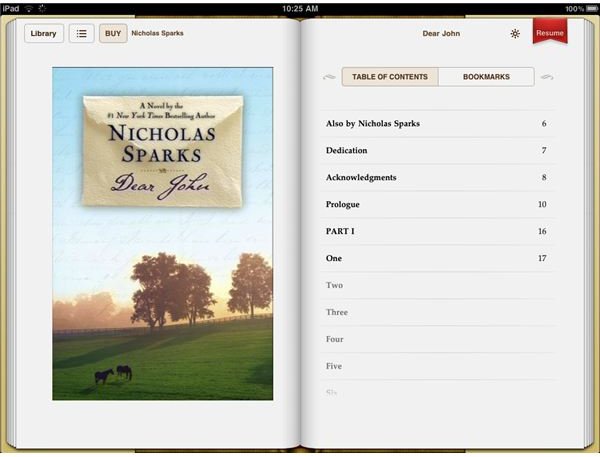 Forget about the Amazon Kindle App, iBooks is the way to go when reading and purchasing eBooks for your iPad. Nevermind if Amazon has more titles available, I'm pretty sure you'd find interesting titles from Apple's iBooks catalogs. What makes iBooks better than the Kindle App for iPad is of course the page-turning capability of the iPad. This is one of the reason why the iPad is a magical book reading device as it simulates the real-life book reading experience. You've got to experience reading a book on the iPad to understand what I mean. And don't necessarily believe that the iPad is not meant for prolonged reading since its display is not e-ink and will strain your eyes. I've been reading several ebooks already and I have yet to experience eye-strain. (iTunes link)
Gowalla (4 out of 5)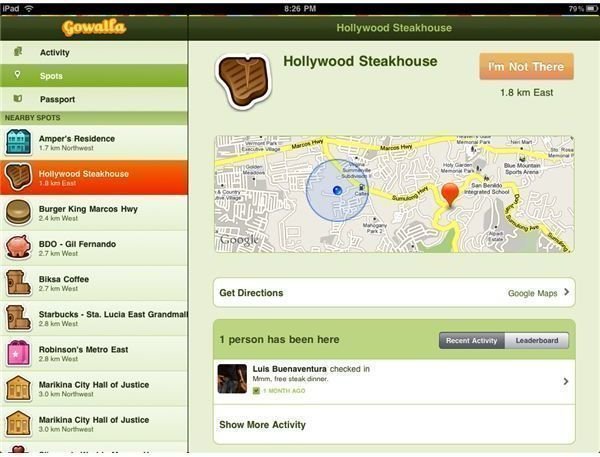 Surprisingly Gowalla made its iPad debut earlier than Foursquare. And this could be a plus factor for one of the most popular location-based social networking apps. Gowalla for iPad is a pretty good social networking app. The developer took advantage of the iPad's larger screen and came up with a mobile app with all the bells and whistles of its service. It's a pleasure to see those Gowalla Pins, Items, and Badges on the high-res display of the iPad. Even the giant Google Map looks great. One thing is for sure, Gowalla's iPad app made me more interested in using Gowalla, well at least until Foursquare comes up with something better. (iTunes link)
ABC Player (4 out of 5)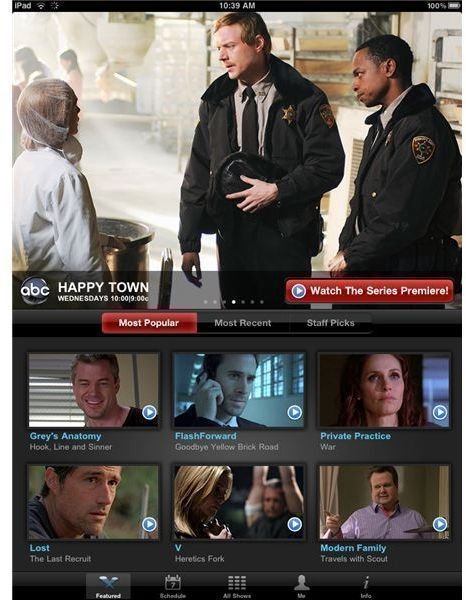 This iPad app has been receiving accolades for its greatness. It's a video streaming app that lets you watch various TV programs and shows under the ABC network. What's good about this app is the fact that it streams and plays videos in all their HD goodness - 720p which is what the iPad is capable of. If you're a fan of ABC Networks TV programs such as Lost, Dancing with the Stars and others, you'll want to get this app. (iTunes link)
NPR for iPad (4 out of 5)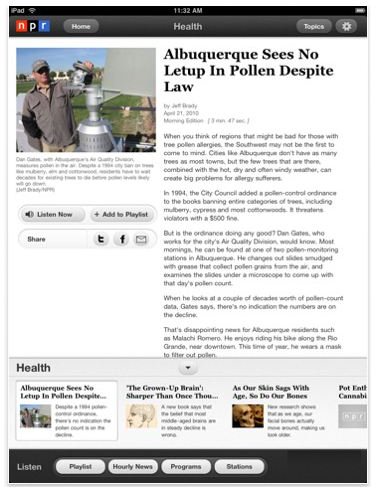 Hailed as one of the best news reader apps for the iPhone, NPR can also achieved the same for its iPad app. NPR for iPad brings the same features that you've enjoyed from its iPhone version such as playlist, hourly newscasts, station finder, and news sharing. The app lets you read stories while listening to live stations or on demand audio, download stories for offline reading, bookmark your favorite radio stations, find stations by location, and find station broadcast frequencies among other features. (iTunes link)
AIM for iPad (4 out of 5)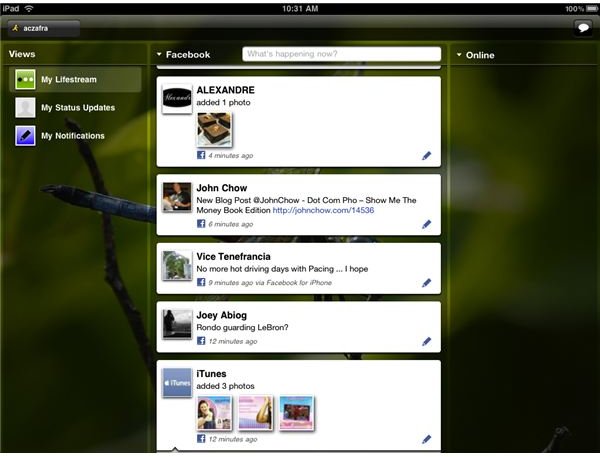 I just installed this app on my iPad and I would have to say that for the lack of a better, free lifestreaming app for iPad, this one is currently your best bet. AIM for iPad lets you stream updates of your friends from various social media sites including Facebook, Twitter, MySpace, YouTube, Foursquare and more. It also lets you add your location to your status message, post photos to your lifestream services, send and receive messages over Wi-Fi, EDGE or 3G networks if you have the iPad 3G. You can also send IMs to anyone who has a cell phone even if you have the iPad Wi-Fi only. (iTunes link)