Motherboard Drivers Free Download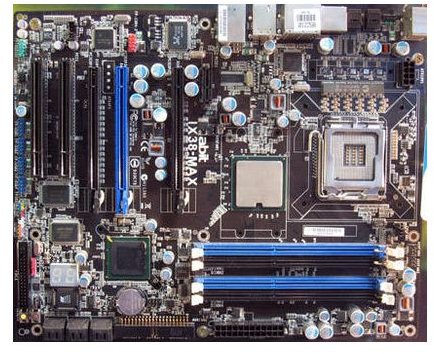 Motherboard Drivers Download
It's always best to get motherboard drivers directly from the actual motherboard manufacturer's website. For example, if you have an Asus motherboard, you should try and download the drivers directly from Asus.com. This will guarantee that the motherboard drivers are free for download and also assure that you are getting the latest, up-to-date drivers straight from the source. If at all possible, it's best not to download motherboard drivers from 3rd party sites like Rapidshare and MegaUpload, as many of the files on those sites have been modified or tampered with.
We have a series of articles that will help you find the correct drivers for your particular motherboard, Below are some of the most popular motherboard manufacturers. If your motherboard manufacturer is not listed, simply do a Google search for the manufacturer, navigate to the manufacturer's website, and find the motherboard drivers for your board under the support or downloads section.
If you do not have a custom built PC, but rather a manufactured PC such as a Dell, HP, or Gateway, you will need to visit the official website for your PC manufacturer. For example, Dell would be here. Upon doing so, you should be able to use the site navigation to find your specific computer. From there, look for a section containing drivers and documents.
Motherboard Drivers from Disc
If you have the discs that came with your computer or motherboard, you likely already have the motherboard drivers ready to go. However, PC manufacturers and motherboard manufacturers may occasionally release a driver update/firmware update for your motherboard, which would be a better option than using the older drivers on the disc. If at all possible, download the drivers from the manufacturer's website; but there are some cases where you may need to use the disc that came with your PC or motherboard.
Newer drivers sometimes have compatibility bugs against older, more outdated products. Thus, you may actually need to use the drivers from the disc if the newer drivers aren't compatible with your specific motherboard.
Downloading Motherboard Drivers from Other Sites
We mentioned above that it's always best to download motherboard drivers from the manufacturer. However, in some cases, the manufacturer will provide weak support for a motherboard. Thus, they may not even post driver updates on the website. In cases like this, it's best to contact the manufacturer regarding the driver issue. In many cases, they will post updated drivers to the site within a weeks time, or possibly even email the drivers to you. The drivers for your specific motherboard could be listed on the site, but not be so easy to find.
In a worst case scenario, where you cannot find motherboard drivers on the manufacturer's website, and tech support isn't really helping you out, then you may want to try looking for the drivers on 3rd party sites. However, do not just go to a website and download a file that's labeled as a motherboard driver. Get help from motherboard forums and tech sites, as they will likely have solutions for helping you find the correct driver for your motherboard.