Windows 7 Laptop vs. MacBook - Which is the Better Notebook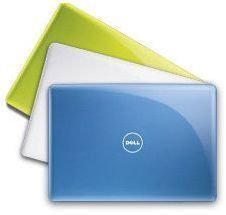 Mac vs. PC
Before we get started with the Windows 7 laptop vs. MacBook debate, you may want to check out some of the following articles. They detail several notes about Macs and PCs, and may help you to learn a bit more before making a decision on which to go with. You may also consider an Apple MacBook Pro, rather than a MacBook.
After you have read through those articles, proceed on to learn specifically about some Windows 7 laptops vs. MacBook considerations.
Windows 7 Laptops vs. MacBook - Price
**
Apple MacBooks
Price is the first thing that you will notice when shopping around for both Macs and Windows 7 laptops. The basic MacBook, which is white in color, is the lowest priced MacBook. It starts at $999.00 and moves up in price if you choose any customization options such as additional RAM, hard drive capacity, etc…
Apple's next range of laptops, the Apple MacBook Pro lineup, starts at $1199.00 for a 13" laptop and goes up to $2,299.00 for a 17" MacBook Pro. There is a 15" MacBook Pro in between that starts at $1799.00.
Finally, Apple offers a thin and light range of MacBook Air laptops that range in price from $1499.00 to $1799.00; and like all other laptops, are more expensive with customization options.
Windows 7 PC Laptops
PC laptops are computers from manufacturers such as HP, Dell, Lenovo, Gateway, Asus, Acer, Toshiba, MSI, Sony, etc… Because there are so many different makers of PC laptops, it's hard to put a specific price on a PC laptop. For the most part, PC laptops start around $450 and range up to $1700.00. Here are some example comparisons:
Base 13" Apple MacBook - $999.00
2.26GHz Intel Core 2 Duo Processor (may soon change to Core i3)
2GB DDR3 RAM Memory
Nvidia GeForce 9400M Graphics
250GB 5400 RPM SATA Hard Drive
Superdrive CD/DVD Burner
Dell Inspiron 15 (1564) $589.00
2.13GHz Intel Core i3 Processor
3GB DDR3 RAM Memory
Intel HD Graphics
250GB 5400 RPM SATA Hard Drive
CD/DVD Burner
The Dell Inspiron 15 is a clear winner. The only thing that the MacBook offers is better graphics. However, that does not justify the $400 difference in cost. MacBook is overpriced by $400.
15" MacBook Pro - $1,799.00
Core i5 Processor
4GB DDR3 RAM Memory
Intel HD Graphics + Nvidia GeForce GT 330M with 256MB
320GB 5400 RPM SATA Hard Drive
Superdrive CD/DVD Burner
15" Alienware M15X (Configured) - $1,724.00
Core i7 Processor
6GB DDR3 Memory
Nvidia GeForce GT 240M with 512MB
500GB 7200 RPM SATA Hard Drive
CD/DVD Burner
Rather than note the difference in price, this comparison is designed to show an equivalently priced PC vs. a Mac. As far as build quality, the Alienware is just as good as the Mac. However, the PC is also $75.00 cheaper, and has a much better processor, more memory, equal graphics, more hard drive space, and equal CD/DVD burning capabilities.
Windows 7 Laptop vs. MacBook for Price - Winner - *Windows 7 Laptop*
Be sure to continue on to Page 2, where we look at other considerations in the Windows 7 Laptop vs. MacBook comparison.
PC Laptops vs. Apple Laptops - Flexibility
As far as PC Laptops vs. Apple's MacBook, MacBook Pro, and MacBook Air for flexibility, PCs give more choice in software. PCs come equipped with Microsoft Windows 7, and Windows 7 is a more popular operating system than Mac OS X. There are more games that are compatible with Windows, more programs that are compatible with Windows, etc… There is a lot of Windows software out there, and there are not many software developers who won't make a program for Windows. Because the majority of people use Windows, most companies will always release a software that is compatible with Windows.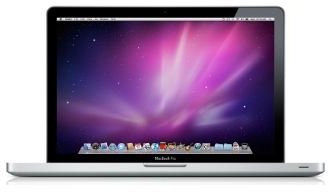 As far as PC Laptops against Apple's MacBook, MacBook Pro, and MacBook Air for flexibility, Apple's MacBook lineup is not as well supplied for software. There are not as many games, programs, and applications that are compatible with Mac OS. Not every software developer has a product available for Mac OS X, but nearly all software developers carry a product for the PC. However, this is changing more and more, as Macs gain popularity. Mac OS X has the capability to run Windows, which does give it a lot of flexibility in that aspect. If you buy a Mac, you can install Windows on your Mac and run both operating systems. Thus, a Mac can do everything that a Windows 7 PC can do. For this reason, Macs are equal to PCs in terms of flexibility, but only because Macs have the ability to run Windows alongside Mac OS.
*Alternatively, you can run Mac OS on a Windows 7 PC. However, it is much more difficult to do and may not be a viable solution for everyone,*
Windows 7 Laptop vs. MacBook for Flexibility - Winner - *MacBook*
PC Laptops vs. Apple Laptops - Operating System
The main difference between PC laptops and Apple laptops is their native operating system. PCs come loaded with Microsoft Windows 7 and Macs come loaded with Mac OS. For the most part, Windows is a more widely used, compatible operating system, where Mac OS is a simpler, user friendly operating system. Windows requires more maintenance than Mac OS. To learn more in-depth details between Windows 7 vs. Mac OS, refer to this page.
Windows 7 Laptop vs. MacBook for Operating System - Draw
Winner - Windows 7 Laptop (PC)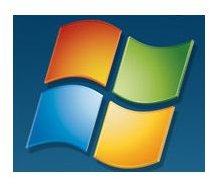 Although my preference is Mac, Windows 7 laptops are the better choice for the majority of people. Not everyone, but most people. Why this decision? One reason, price. PCs are clearly more affordable than Macs, and not by a slim margin. The majority of people simply do not want to spend $1,799.00 to get a 15" laptop, and that's Apple's pricing. If the question was what is the better operating system, I would likely conclude with Mac OS. I believe that Mac OS is simpler, easier to use, and could have mass appeal if Macs were more affordable. But that statement is an opinion. I did mention that operating system is a draw in the section before this, but that is because no operating system can rightfully be chosen as a winner. Both have their pros and cons.
For many people, Mac OS is worth the price of a Mac. It's a good operating system that is much different than the more traditional Windows OS that most people are used to. Remember, Macs are flexible, and they do give you the best of both worlds, because you can install Windows on a Mac alongside OS X.
Winner - Windows 7 Laptop