Top USB 3.0 and SATA 6GB/s Motherboards
Gigabyte GA-X58A-UD5
The Gigabyte GA-X58A-UD5 is a top of the line board from Gigabyte. As far as all USB 3.0 motherboards on the market, the GA-X58A very well may be one of the best. Not only does it give you two USB 3.0 slots, but four USB 2.0 slots as well. Remember, there are many devices that aren't yet USB 3.0 compatible. Mainly, external hard drives are the only worthwhile device that can take advantage of USB 3.0's speed, power, and performance, at the current moment. Although, that may change in the very near future. Still two USB 3.0 ports on a motherboard does give you a degree of future proofing, and you can use the USB 2.0 slots to connect basic devices such as mice, keyboards, and other peripherals.
Asus Rampage III Extreme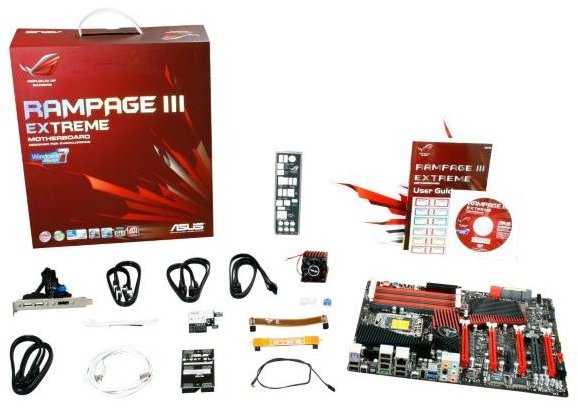 Although expensive, and sometimes hard to find, the Asus Rampage III Extreme motherboards are likely the best gaming PC motherboards that are also future proof. Like the Gigabyte GA-X58A mentioned above, the Rampage III has two USB 2.0 ports and SATA 6GB/s capabilities. SATA 6GB/s is an upgrade from the widely used SATA 3GB/s. What is SATA 6GB/s for? Basically, you use SATA cables to connect the internal hard drive to your motherboard. If you have a hard drive that also has SATA 6GB/s compatibility, you can pair it with this USB 3.0 motherboard and get maximum hard drive times. This all amounts to faster seek times, faster write times, faster hard drive read times, faster USB 3.0 motherboard support, and overall, a much faster computer.
ASUS P6X58D Premium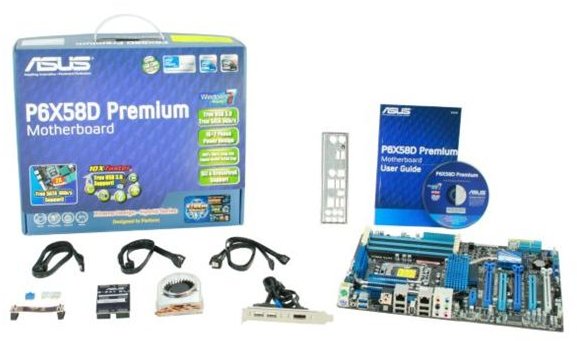 If the Asus Rampage III Extreme listed above is a bit too expensive for your taste, but you want to stick with the Asus brand, your next best bet is the Asus P6X58D Premium. Basically, this motherboard has the same capabilities of the Rampage III board as far as future proof components. It has both USB 3.0 and SATA 6GB/s and is considered by many builders to be a high quality motherboard. The Asus brand is known as being one of the top, most reliable motherboard manufacturers out there. The Asus P6X58D Premium is a good choice for PC enthusiasts and gaming builders alike.
ASRock X58 Extreme (Budget Buy)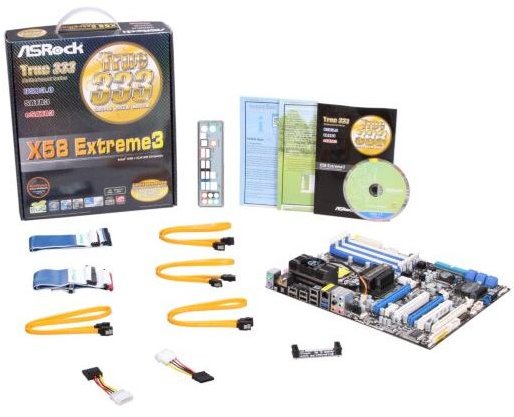 The ASRock brand is known for making quality motherboards at a lower price. Although they may not look as cool as Gigabyte motherboards and Asus motherboards cosmetically, they are still high quality, durable motherboards. Choosing the ASRock X58 over the Rampage III motherboard listed above can save you in the upwards range of $175.00. That's a great deal for a future proof board, that has both USB 3.0 and SATA 6GB/s technologies. If you are building on a budget, the X58 is a best buy.
Final note: All motherboards featured on this list use Intel socket LGA 1366, meaning that they are boards designed for the Core i5 and Core i7 chips.