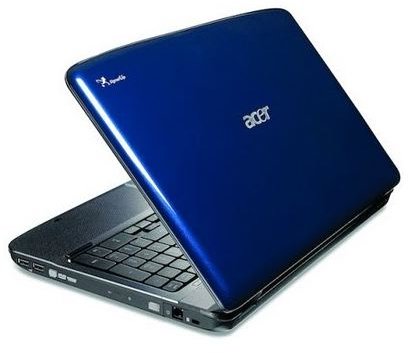 Core i5 Laptops - Mainstream Price, Premium Performance
Intel's new Core i5 series of processors are powerful dual-cores for your laptop. Although the fact that they are wedged between the Core i3 and Core i7 would seem to suggest that they are a mid-range part, it is probably more accurate to describe the Core i5 mobile processors as a premium dual core part. The Core i3 processors found in less expensive products are already more than sufficient for most tasks, so the Core i5 is aimed at those who want a laptop with substantial computing power.
Because the Core i5 processors tend to be in more expensive laptops, the general quality of the laptops is excellent. All three of these Core i5 laptops are among the best laptops you can buy today.
Acer Aspire AS5740G
The Acer Aspire AS5740G is something of a hidden gem. On the outside, the Acer Aspire AS5740G looks like a fairly run of the mill notebook. It has a plain, glossy lid which is available in a few covers and is marked only by the typical Acer logo. There is very little to indicate that it is a powerful laptop, but in fact the Acer Aspire AS5740G is among the most powerful laptops available today.
It begins, of course, with the powerful 2.4Ghz Core i5 processor. One of the faster Core i5 processors available, it can reach Turbo Boost speeds of up to 2.93Ghz. This is backed up by 4GB of RAM, a 320GB hard drive and, more importantly of all, ATI Radeon 5650 graphics. And all of this will set you back around $800 bucks.
The result is a well-balanced powerhouse which is not only capable of day-to-day tasks but is also a very capable multi-media and gaming machine. There are faster laptops for gaming, but none which are available at anywhere near this price. All of this power does have a downside, however - the Acer Aspire AS5740G only achieves about three hours of battery life.
Lenovo Thinkpad T410s
The benchmark of business laptops, the Thinkpad T410s has been updated to make use of the Core i5 processor line. The basic Thinkpad T410s is outfitted with the same 2.4Ghz Core i5 processor as the Acer Aspire. It also ships with 2GB of RAM and a 250GB hard drive. Intel integrated graphics are the only option, so gaming isn't (unsurprisingly) not great on the Thinkpad T410s. High definition video, however, shouldn't be a problem.
Of course, the T410s isn't great just because of the Core i5 processor. The T series is the pinnacle of the Thinkpad line, incorporating all of the technology from various models into one incredible package. The T410s weighs under four pounds and is less than an inch thick. Yet despite this it is rugged and incorporates such features as a spill-proof keyboard, hard drive impact protection, and a "roll cage" reinforced chassis.
All of this fancy hardware will cost you, however - the T410s starts at around $1300. Still, those who want the most durable Core i5 laptop around should accept no substitutes.
Dell Studio 15 (Core i5 Upgrade)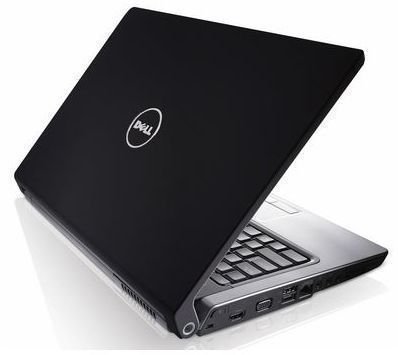 Dell is very good at making mainstream laptops, and the Dell Studio 15 is another example. Although the base model has a Core i3, the Dell Studio 15 can be upgraded to a Core i5. The result is a total price of $759. For that you receive specifications similar to or better than the Acer Aspire, including 4GB of RAM and a 500GB hard drive. Intel integrated graphics are standard, but an upgrade to ATI Radeon graphics can be purchased.
While the Acer Aspire is a rather plain looking piece of kit, the Dell Studio 15, like all of Dell's laptops, can be customized in many ways. Various color options, as well as a personalized "design studio" option, are available. Dell also provides numerous optional upgrades which simply aren't available on other Core i5 laptops, such as mobile broadband with GPS, high definition displays, and backlit keyboards. You will have to pay for these options, of course, but it is nice to be able to receive a laptop which is tailored to your needs.