Enhance Your LAN with Network Attached Storage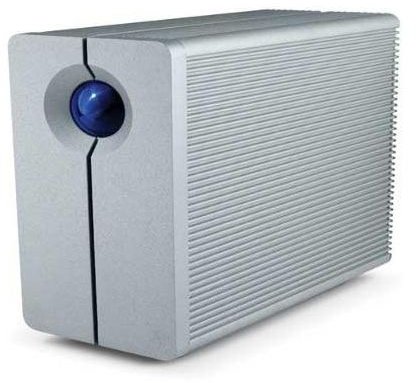 What is Attached Storage?
Network Attached Storage (NAS) devices are standalone storage modules that interface with the local area network (LAN). This
approach to network storage differs from file servers and peer-to-peer shared storage because it does not depend on another computer for it to function. Because of this, NAS devices are compact and can be located anywhere on the network. NAS devices usually interface with the LAN via TCP/IP and can be remotely administered through a web browser interface. Administrative users of the devices can define users and groups and assign various levels of file security.
NAS vs. SAN
Because of their similar function, people often confuse storage area networks (SAN) with NAS. The primary difference between these two approaches to storage is that NAS provides the file system as well as the file storage capacity, while SAN is a higher level solution that allows network clients to use their own file system on the device. The block level protocols used by SAN make it more suitable for the business enterprise environment.
File Sharing
One of the benefits of network attached storage is easy access to your files. Folders on NAS drives can be configured as network drives in Windows and other file systems. When this is done, videos, images, music, movies, and other large files can be stored directly to NAS without using the computer's limited hard drive space. Other network users and devices can then access these files from the NAS, eliminating the need to burn files to optical media or to have another computer running on the network. Many NAS drives are Internet aware meaning that you can configure them as http or ftp servers to share files with users that are outside your network.
Media Sharing
With [media streaming devices](/tools/With media sharing devices such as the Xbox 360, Netgear EVA7000 or Pinnacle ShowCenter, movies can be streamed directly from your home network to your television. This means that you don't need to take the time and effort to burn DVD or Bluray disks to watch downloads.) such as the Xbox 360, Sony PlayStation 3, Netgear EVA7000, or Pinnacle ShowCenter, movies can be streamed directly from your home network to your television. This means that you don't need to take the time and effort to burn DVD or Blu-ray disks to view downloaded content. Shoppers can look for NAS devices that are certified by the Digital Living Network Alliance (DLNA) to ensure compatibility with certified digital media adapters (DMA) if media streaming and sharing through NAS is important to them.
Centralized Backup
Computer backups are a boring topic until files are accidentally deleted, corrupted, or lost. Such critical moments highlight the power of NAS to backup user data across the network. A powerful application of NAS devices is the availability of centralized storage for backups. Important files can be synchronized with a folder on NAS using Windows Backup or a third party application like AllSync. Similarly, images of local hard drives can be stored to NAS using applications such as Norton Ghost.
Expandability
Users with ever-growing home networks should look for NAS devices that are expandable. They should try to find a device that can easily be opened, so that upgrading the hard drive(s) will be easy. You may even want to buy an NAS that has empty drive bays so that adding a drive is an easy proposition. Furthermore, you may want to look for NAS devices that have USB expansion ports that can accept the connection of either an external storage device or a printer for further expansion.