Best Motherboard Brands Based on Customer Satisfaction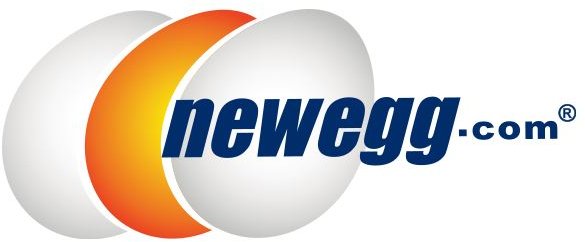 Best Motherboard Criteria
This overview of best motherboard brands is solely based on ratings from sites like Newegg, TigerDirect, BestBuy, and Amazon. This method of motherboard reviewing is accurate because these sites are among the most popular of all PC hardware buying sites, and products are based on mass customer reviews. Many individual motherboards may have up to 1000+ reviews by consumers, making the overall impression of the motherboard much more valuable than one expert opinion. Please note, motherboards are an area that tends to receive stricter ratings than other computer components. For example, someone who bought a motherboard may rate the motherboard lower if it doesn't have a certain feature. However, another person who bought that same motherboard may rate the motherboard as perfect, because it did everything he or she needed. Here are the best motherboard brands, in no particular order, that have consistently been rated as top motherboards by consumers.
Gigabyte

Gigabyte may very well be the best motherboard brand out there. Gigabyte motherboards have received consistent, above average to high ratings from all major computer supply sites. Overall customer satisfaction for Gigabyte boards is positive. Obviously not every review is this positive, but for the most part, Gigabyte has had a solid customer satisfaction rate. They are also top notch when it comes to keeping up with new technologies. For example, Gigabye was one of the first manufacturers to release a motherboard with USB 3.0 and SATA 6.0 support.
EVGA

EVGA is a computer parts manufacturer that focuses mainly on motherboards and graphics cards. Like Asus and Gigabyte, EVGA is another company that has received some great reviews from consumers. EVGA does not offer the wide selection of boards that Asus and Gigabyte do. However, the boards that they do produce are top notch.
Intel

One little known fact about Intel is that they don't just make CPUs and processors. They also sell motherboards. Intel has the least variety for motherboards, and selection is limited. However, their motherboards are top quality, and receive positive reviews from customers the majority of the time. Intel manufacturers regular motherboards aimed at basic computer builds, and Intel Extreme series motherboards, designed for high-end gaming builds.
Asus

Asus manufacturers several different computer components. They currently distribute motherboards, graphics cards, computer monitors and even their own brand of PCs. Unlike other PC manufacturers like Dell, HP, and Gateway, Asus sells their motherboards on sites like Newegg and Tiger Direct, so that computer builders and gamers can purchase just the motherboard at an affordable price. Asus boards tend to receive above average to high reviews from the heavy majority of buyers. Asus also has several motherboards to choose from, making them a contender for the title of top motherboard brand.
MSI

The final motherboard brand on our list of top motherboard manufacturers is MSI. Like all previous motherboards that we have listed, MSI has proven to be a reputable motherboard manufacturing company that has received countless positive reviews by consumers. MSI is much like Asus, in the fact that they sell much more than motherboards. Aside from motherboards, MSI distributes graphics cards, laptop computers, servers and even car electronics.
Conclusion
This concludes our list of top motherboard manufacturers. It's best to read the customer reviews for the specific board you are interested in buying. That way, you can find out some specific problems that other buyers may have had with that particular motherboard. In most cases, all motherboards will receive some bad reviews; but the boards that receive a heavy majority of positive reviews should be capable of doing everything you need. Just make sure that you read all of the specs before purchasing. Aside from the motherboards listed above, you may want to consider some of these other notable brands:
Tip: If you are considering purchasing a new motherboard, you may want to look for USB 3.0 compatibility and SATA 6 GB/s in order to stay more "future proof."