Is Alienware a Good Computer?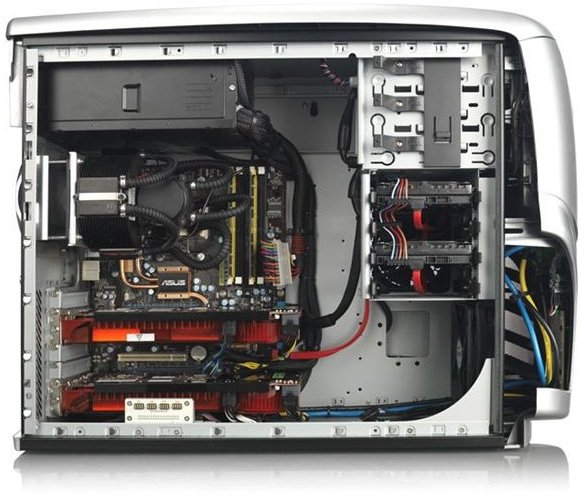 Probing Alienware
So you're thinking about buying an Alienware? That's no surprise. Alienware is easily the biggest brand name in the gaming PC businesses and besides Voodoo, which is at this point far less popular than it once was, it is the only brand backed by a major PC manufacturer - Dell. Buying an Alienware seems like a logical choice. But is it really? Let's find out.
Mainstream Performance and Value
Alienware's least expensive gaming PC is the Aurora, which costs $1000. For that price you will receive a Core i3 processor and a basic graphics card. Although capable of gaming, the Aurora isn't really powerful enough to play games at their highest resolutions and detail settings. $1000 isn't a lot to pay for a gaming computer, but the Alienware Aurora's most basic configurations are cannibalized by Dell's own computers. The Dell Studio XPS 8100, for example, has a base price of $650. When upgraded with the most powerful graphics card Dell offers the price comes to $880. The result is a system which is actually more powerful than the Alienware.
Against other gaming PCs, however, Alienware is in line with its competition. While companies like iBuyPower and Cyberpower are able to undercut Alienware, the inexpensive systems from those companies don't offer the same attention to detail that you'll see in an Alienware product. Alienware is more comparable to a premium system builder like Maingear and Falcon Northwest. Core i3 based gaming systems from both of these companies fall around the $1000 mark.
High End Performance and Value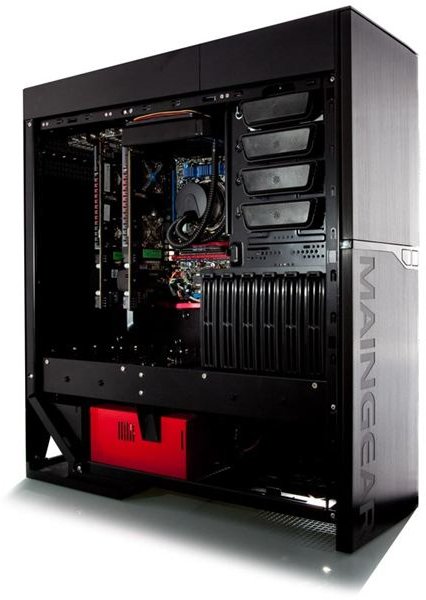 Alienware's high-end offering is the Area 51 ALX. The Area 51 ALX comes stock with a powerful Core i7 processor and two powerful ATI Radeon video cards in CrossfireX mode. It can also be configured with Nvidia video cards in SLI. It also offers 6GB of RAM and two hard drives set up in a RAID 0 configuration. The price for all of this is a cool $4000.
That's a lot of money, and it is a lot more than Alienware's competitors ask. Nearly identical systems from Maingear or iBuyPower are around $3500, a good $500 less. Even Falcon Northwest, which is know for extremely high build quality, offers a similar system for around $3700.
This makes the high-end Alienware difficult to recommend. There isn't any reason to spend more for less. Even the build quality argument falls flat, as both Maingear and Falcon Northwest are known for building outstanding systems.
Customer Service
This can be a sticky debate to get into. There are not, as far as I'm aware, any consumer ratings conducted in a controlled environment which test the customer service of different gaming PC companies. There are ratings for Dell, however. According to Consumer Reports, Dell's customer service doesn't rate highly. It should be noted, however, that customer service for virtually all major PC manufacturers rates poorly, so it isn't as if Dell is worse than its competitors.
Less objective information also seems to indicate the customer service from Alienware is "meh" at best. Resellerratings.com has many complaints listed about Alienware, although the company manages an overall rating of just below 8. However, Falcon Northwest has a score of 8.4 and Maingear has a rather stunning score of 9.8. Alienware does score better than budget brands iBuyPower and Cyberpower which have overall scores of 7.4 and 7.6.
Verdict
Are Alienware computers good?
Yes, they are. They have solid build quality and excellent design.
The problem, however, is that they are not particularly good for the money and there is reason to believe that better service is provided by other companies. I believe that there is a good chance that you will be happy with an Alienware if you choose to buy one, but I believe there is an even better chance that you'd be happy with a gaming system from Maingear or Falcon Northwest.