Reviews of the Top Gaming PC Manufacturers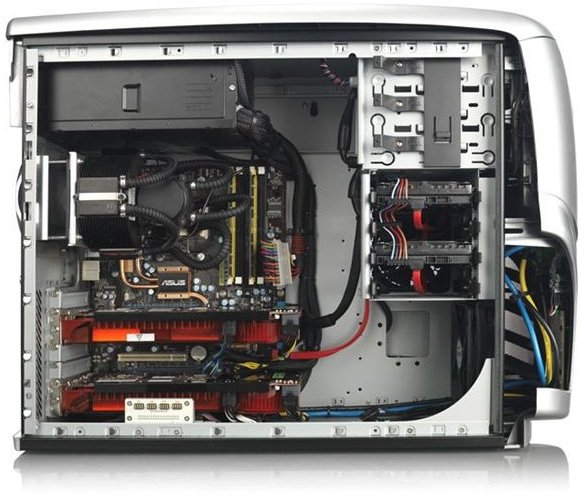 Top Gaming PCs for Top Gamers
The term "gaming PC" is actually a bit vague. Any PC can play games, so any PC could be called a gaming PC. Yet those who are looking to buy a new gaming PC usually are looking for something very special. They're not looking for a Dell with a graphics card crammed in or a Compaq with a better than average processor. They're looking for the complete package - not just a gaming computer but a gaming machine crafted to play games well, allow for easy upgrades, and look damn good.
That is where gaming PC manufacturers come in. These companies are experienced in building computers custom-tailored for maximum gaming performance. This article covers some of the best and most popular gaming PC manufacturers to help you decide which ones are worth a look. We also cover the reputation they have for customer service among users.
Alienware
Founded in 1996, Alienware quickly gained respect from gaming enthusiasts for their hand-crafted, high-performance gaming systems. This respect eventually resulted in Alienware's acquisition by Dell in 2006. Since the acquisition, Alienware's focus has remained the same, and they offer a line of computers which is similar in theme, performance and pricing to what they offered before the acquisition.
Alienware's quality is high. Their laptops are known as standing out from the crowd thanks to their excellent aesthetic design and extreme performance. In fact, I don't believe I've ever come across an Alienware computer which received less than a "good" rating in a professional review.
However, Alienware's reputation for customer service is not the best. Visit virtually any consumer review site and the story remains the same - customers are not very happy with Alienware's service in the event things go wrong. The most common pre-delivery complaints concern delays - many buyers complain of their order being delayed several weeks beyond the originally promised day. After-delivery complaints seem to focus on customer service in the event of a problem, with many customers stating that they have sent in products for repairs only to have the product returned without the problem being resolved.
Cyberpower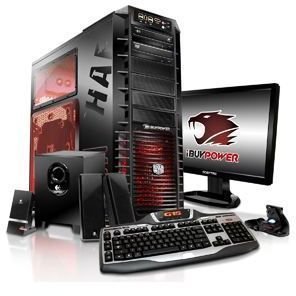 Cyberpower is a budget-minded gaming PC company. If you've opened a PC magazine recently you've probably heard of them - their ads are everywhere. Unlike the boutique companies, Cyberpower doesn't offer products so much as it offers a PC building and technical support service. Cyberpower offers a slew of models which are customizable down to the motherboard and case. This is a double edged sword. You can certainly get exactly what you want, but you might also find the huge variety of options confusing.
The quality of Cyberpower computers is decent, but not exceptional. There is not the same commitment to high-quality parts which is found at some other companies. It is common for the stock power supply to be listed as unbranded and the selection of enclosures is usually poor. Customer might also find that the experience they receive from their computer is not what they expected from the marketing. Cyberpower brands itself as a gaming PC company, but its basic models are very anemic. The trade off for all of this is price. Cyberpower's systems are often the least expensive for a particular level of performance.
Cyberpower's customer service seems mixed. They have many good reviews, but also some very poor ones. Cyberpower frequently responds to consumer issues on resellerratings.com, but the tone of the responses seems a little confrontational
IBuyPower
iBuyPower, though a separate company than Cyberpower, has many similarities. They sell similar products and have similar pricing strategies. It is worth comparing a product on both websites to see which one is the better deal as prices can vary between the two.
Falcon Northwest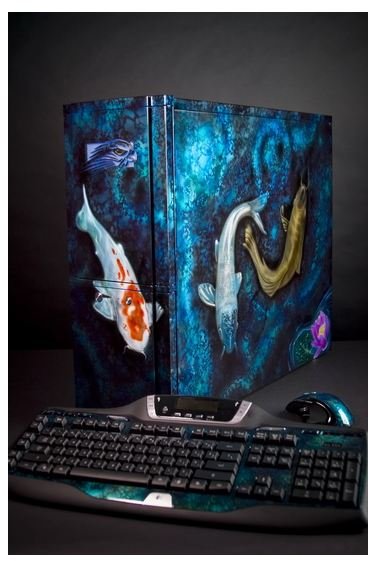 A boutique gaming PC company founded in 1992, Falcon Northwest has never been the largest company in the business, but is consistently the best when it comes to quality and customization. Falcon Northwest is well known for the incredibly detailed custom paint jobs which they can apply for a (hefty) fee. This includes a few stock paint jobs, such as flames or raindrops, but the only limit on their ability and creativity seems to be the depth of your wallet.
But Falcon Northwest computers are not just for looks. The company is well known for using high quality components even in areas which do not directly relate to higher gaming performance, such as power supplies and enclosures. A completed high-end Falcon Northwest system complete with a custom paint job is truly a work of art. But you would expect it to be. Falcon Northwest's prices tend to be among the highest in the industry.
Reviews of Falcon Northwest by consumers are very favorable. The largest complaints against the company usually stem from the small customer service department. Falcon Northwest is not a large company and does not have reps waiting at all times. They will often have to call you back later in the day if customer service is busy.
Maingear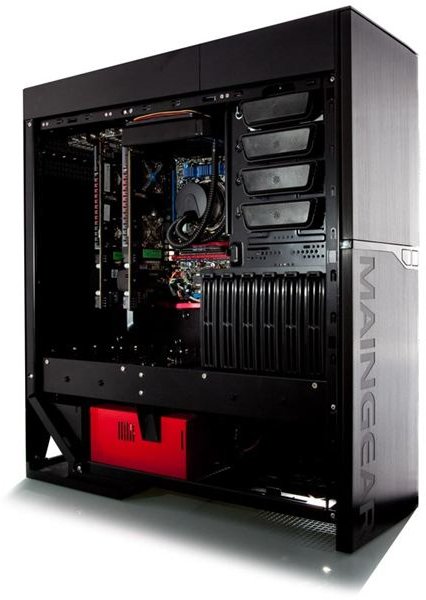 Another boutique gaming PC company, Maingear is one of the younger manufacturers, as it was founded in 2002. Maingear is not necessarily a gaming-only manufacturer, as their least expensive models straddle the line between a gaming-capable home desktop system and a full-blown gaming machine, but all of their computers are capable of at least some gaming.
Maingear's quality is extremely high and there is very little to find fault with in any of their systems. They source enclosures from Lian-Li, one of the most respected PC enclosure companies in the world, and use-high quality components in every inch of the computer's hardware. Maingear's hand-crafted quality is similar to Falcon Northwest's, but Maingear does not offer the same degree of personalization. Maingear computers are generally a bit more affordable as well, but they're still on the expensive side overall.
Maingear has a very good reputation for customer service. I was able to find only three negative reviews from Maingear customers. Problems seem to occur rarely and when they do occur Maingear resolves them quickly. In one review a pleased customer who lives near Maingear's offices stated that a Maingear employee personally delivered parts to him because it was too late in the day for overnight shipping to deliver the parts the next day.