Missing My New Hard Disk: How to Initiate Your Hard Drive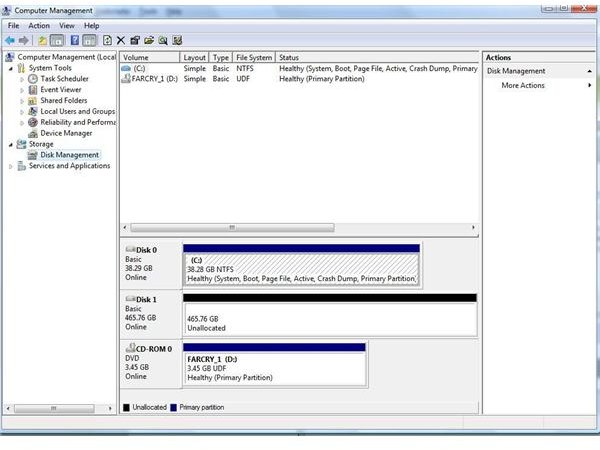 Initializing Your New Hard Disk
This has to be the first step, as the others will not yet be available until this is done. By initializing the new hard disk, Windows will recognize it as a storage medium and allow the user to partition it as desired.
Enter diskmgmt.msc in Start –> Search, or
On your Desktop, right-click "My Computer, and select "Manage".

Select "Disk Management", located in the left panel.
Your new hard disk will be shown in the right hand panel as "Unallocated" and in black. Right-click on the left hand side of your new hard disk, where its disk number is located, and Select "Initialize."
Creating a Partition for your New Hard Disk
There can be more than one partition in a single hard disk. For most users, one single partition is sufficient. However, if you want to add multiple drive letters for convenience, logistics, or the installation of multiple operating systems in the same hard disk, simply select the amount of space you desire for each partition on step four of this section.
Right-click your new hard disk where it says "Unallocated," and select "New Partition."
The New Partition Wizard will start. Click "Next."
Select "Extended partition". Click "Next."
The wizard will give you the option of defining the amount of space your new partition will take. Unless you require multiple partitions for your new hard disk, enter the total amount of your new hard disk "Partition size in MB". Click "Next."
Click "Finish." Your new hard disk is initialized and partitioned.
Formatting your New Hard Disk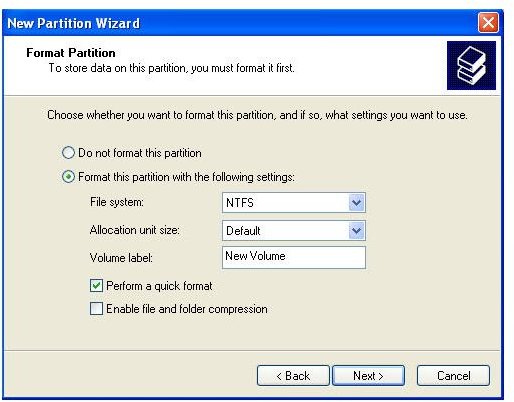 This is the process that will allow the file system in your new hard disk to read and write in the language of your operating system – NTFS for Windows 7 and Vista. Without formatting a hard disk, the operating system will not be able to assess the medium to which information will be stored.
Right-click the green space in your new hard disk, and select "New Logical Drive." Click "Next."

In the wizard, select "Logical drive." Click "Next."

Once again, enter the maximum amount in MB for the whole of your new hard disk's capacity – unless you intend to add additional volumes. Click "Next."

Select one of the available drive letters of your choice. Click "Next."

Right-click on your new hard disk again and select "Format."

Select "NTFS" as a file system, and leave the allocation unit size as "Default."

Choose a name for the "Label" of your new hard disk.

Select "Full Format", and click "Finish." Wait until your new hard disk is formatted.
Once you open "My Computer", you will see your new hard disk ready to use.
References
Author's experience
Images by original author