Is Wireless n (WIFI) Backwards Compatible?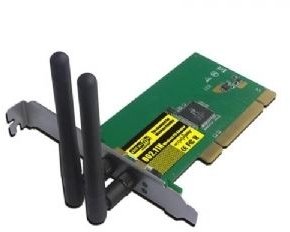 As an evolutionary improvement over older standards, wireless n offers some impressive features that are sure to make 802.11a/b/g soon fade into the background of wireless history. Faster speeds and longer ranges are just two of the benefits of the new 802.11n wireless standard.
However, many home and home office users of a wireless network already have significant investments in the older standards. Switching to an all-wireless n network would require reinvestment in wireless hardware such as routers, access points, wireless cards for each computer, and possibly more. Many of these wireless network users want to know whether wireless n is backward compatible with older Wi-Fi network standards.
Wireless 802.11a/b/g/n Standards
Before answering whether wireless is backward compatible, it is necessary to understand the difficulties with making wireless n backward compatible in the first place. As it turns out, 802.11a is not compatible with 802.11b/g because the former operates on a 5GHz frequency band while the latter operates on 2.4Ghz.
This creates a problem because how can 802.11n be compatible with 802.11a/b/g when 802.11a isn't compatible with 802.11b/g? The answer lies in the several modes that 802.11n supports and how these modes interact to promote backward compatibility.
Wireless n Interoperability
Interoperability refers to any of several technologies that can work with one another even if their standards are technically incompatible. Luckily, wireless n networking equipment can be set to any of three modes to achieve backward compatibility with the older Wi-Fi standards.
Legacy Mode – This mode makes it possible for older standards such a 802.11a/b/g network cards to communicate with a 802.11n router. Capable of communicating with both 2.4GHz and 5Ghz frequency band equipment, legacy mode will help you avoid having to completely replace all of your wireless networking hardware when upgrading to wireless n. Not all 802.11n equipment, however, will support the aging 802.11a 5GHz standard. If you are still using this standard, it is definitely time to upgrade and enjoy faster wireless network speeds and ranges anyway.
Mixed Mode – This mode makes it possible for the 802.11a/b/g/n standards to communicate simultaneously with 802.11n wireless networking hardware. If only part of your network has been upgraded to wireless n, you can rest assured that your older equipment can work side by side with the new standard. Again, not all equipment will support the 5GHz, 802.11a standard so check the owner's manual of your hardware to be sure mixed mode will work for you.
Greenfield Mode – This mode is for pure 802.11n networks in which no other standards are being used simultaneously on the network. If all of your wireless networking hardware is compatible with wireless n, this mode will let you take advantage of all the features and benefits of running wireless n in the first place.
Conclusion
Although most wireless n hardware such as routers and access points are backward compatible with older standard, only pure wireless networks running in Greenfield Mode will allow you to take full advantage of the new standard.
For maximum compatibility, the 802.11n wireless standard can also operate in Legacy and Mixed modes offering the greatest range of backward compatibility yet within the Wi-Fi standard. However, read the specifications of 802.11n hardware carefully to ensure that you won't have to unexpectedly invest more in your wireless network to make all of your equipment compatible.
This post is part of the series: The Benefits and Backward Compatibility of Wireless n
Wireless n and the 802.11n standard promises both faster data transfers and longer ranges over current 802.11a/b/g Wi-Fi standards. Learn more about these benefits and whether wireless n is backward compatible with previous Wi-Fi standards.