Computer Hardware Benchmark Performance Testing Made Simple

Whether you want to squeeze every bit of performance out of your computer or just want to see if the investment you made in your new video card was worth it, there are a variety of ways you can test the hardware performance in your PC.
The performance tests discussed in this article are not only easy to use, they are free of charge and represent a good overall set of tests with which you can judge the performance of your computer. By keeping records of your computer hardware's performance, you can see how its performance changes over time as you add new hardware, drivers, or make other changes to your PC. Read on to learn about three easy and free ways to test your computer hardware's performance.
Windows Experience Index
Microsoft introduced the Windows Experience Index (WEI) as a way to baseline the performance of PCs with themselves and with other computers. The WEI is available to you if you are running either Windows 7 or Vista.
To use the WEI, begin by clicking on Start>Control Panel>Performance Information and Tools. If you haven't run the WEI yet, run the application and note the four scores your computer hardware receives. Notice that your overall WEI is based on your lowest base score. Although some argue that the WEI isn't too useful, it is a good internal way to test different configurations of hardware within a single PC.
Futuremark 3DMark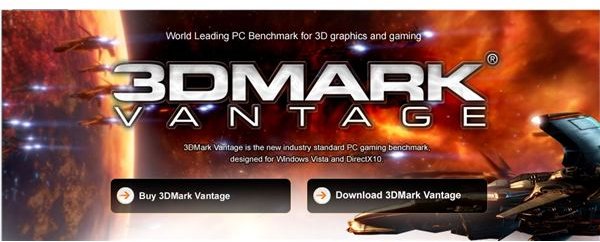 For over 10 years, 3DMark has been a standard among hardware testers to judge real-world performance of PCs and hardware. Once you download the free version of 3D Mark, you can put your computer through a grueling test that truly pushes your computer's hardware to the limits.
Once you receive your score, you can compare it with the performance of others who have similar hardware in their PCs. This way, you can see how you stack up against other configurations. 3DMark can also help you decide which hardware to buy next by looking at the scores and hardware configurations and performance of others.
Speedtest.net Broadband Speed Test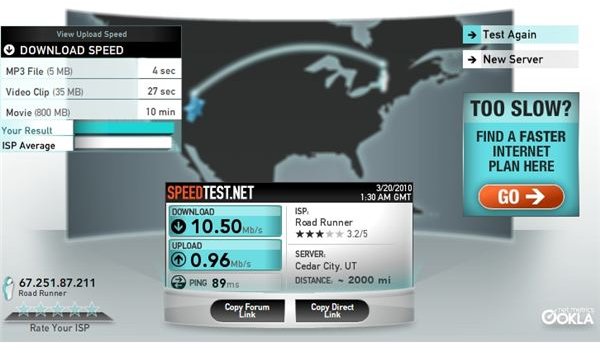 If you spend time online, you know the value of a good broadband Internet connection. One of the best broadband speed tests can be found at Speedtest.net. This site offers a complete and free solution to testing your upload and download speeds as well as viewing comparisons with the average score achieved by others who use the same ISP as you.
In addition, Speedtest.net estimates how long it would take for you download an MP3 file (5MB), a video clip (35MB), and a full-length movie (800MB). For a complete view of your computer's networking hardware and your Internet connection, nothing beats the broadband tests at Speedtest.net.
Conclusion
The hardware performance tests discussed above can help you understand the performance of your PC from a variety of angles. Covering tests for general hardware, video and CPU performance, and broadband connection speeds, these tests can aid in your decision to buy new hardware or justify any expenditures you recently made.