Home NAS: Attached Storage Expands and Secures Your Network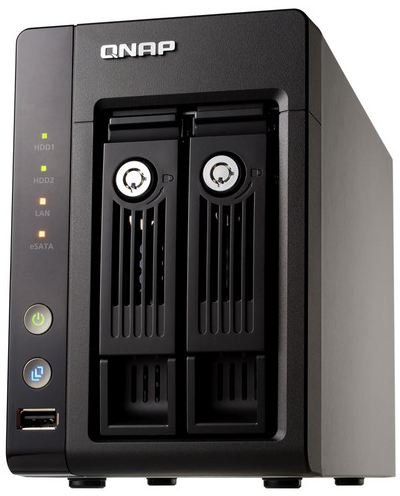 The Convenience of NAS
Network Attached Storage (NAS) devices are convenient because they give you the ability to store more data on your network without the need to upgrade your computers with larger hard drives. NAS devices can come with very large storage spaces (four terabytes or more), making them economical and efficient ways to dramatically expand your network without any hassle. The convenience of
NAS drives is that your files are accessible to authorized users on your network. For example, if you have home videos or family photos, you can keep them on your NAS drive so the whole family can view them. This is a lot more convenient than copying them from computer to computer or burning the files to CD or DVD. Now that digital media players are available, you can play movies right from your network.
One more of the benefits of NAS is compatibility. NAS storage is network based and is accessible by virtually all operating systems including Macintosh, Windows and Linux. Some people are fearful that they will have problems with Windows 7 and NAS drives, but this is not really the case. If you can't access your NAS from Windows, there's a good chance that Windows 7 isn't configured properly, so you'll have to check your system setup.
NAS for Backup
Using attached storage devices on a home network for easy file and folder sharing makes backing up your computers an easy task. Everyone knows that it's just a matter of time until a computer's hard drive goes bad. Whether it's knocked out by a virus or a victim of old age, your computer will leave you in a bind. All the photos, financial records, school work, and more go down the drain when this happens. Wouldn't it be nice if you could have a centralized location where you can backup all your network devices to one place? By scheduling routine backups across the network to your NAS, you have all your information securely copied to one place. Besides making backing up computers easy, you'll find that it's easy to restore backups from the NAS.
Internet Sharing
Space on NAS drives can be configured to give Internet users access to files through a Web browser, iPhone, or ftp client. NAS drives have robust security systems that allow you to determine who can access the various areas on your device.
NAS Print Serving
NAS devices are available that allow them to function as print servers via an external USB port. This way you can set up one printer centrally located in your house that everyone can easily share, even if it doesn't have a built in network port. Previously, doing this would require you to have the printer attached to a computer in order to share it using Windows. Your NAS drive can change this, making printer sharing more practical than ever.
NAS Survivability
Now that you've backed up all your computers to your NAS device and you have all your music, videos, images, and other files moved to it, you'll be glad to know that many NAS devices have built-in RAID. This means that the device contains multiple hard drives configured in a redundant pattern to increase the survivability of your data in the event of hardware failure.
Windows Server compatibility
For those who are running Windows Server on their home or office network, NAS drives are available that support Active Directory. This allows you to secure your NAS using existing usernames and passwords. Another one of the many benefits of NAS is distributed file sharing (DFS). DFS allows remote folders to be shadowed on to the NAS device. This improves productivity when the device that contains the remote folder is either turned off or disconnected from the network.
NAS Inequality
Not every NAS device is created equally. Be sure to review the features of the product before you purchase it to make sure that you are getting the ones you need.