A Review of the Top 5 Dell Studio Laptops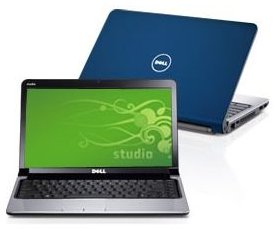 In this review of the Top 5 Dell Studio laptops, we explore the features, components, and prices of the best Studio laptops available today. If you need reliable computing that goes beyond the basics, one of the Dell Studio laptops in this review is likely for you.
5 – Dell Studio 14z Laptop
If you need the best computing experience you can get on a budget, the Dell Studio 14z laptop may be your best choice. Standard with an Intel Core 2 Duo T6600 (2.2GHz/2MB Cache), this laptop won't break any speed records but it will run Windows 7 Home Premium 64-bit well enough to help you stay mobile.
Its 14-inch HD (720p) LES display offers more than enough visual real estate to view large documents with ease. 3GB of RAM means you won't run out of memory anytime soon and its standard 250GB hard drive should be enough space to hold all of your programs and then some.
At just US$599, this Dell Studio laptop is the bargain of the bunch.
4 – Dell Studio 15 Laptop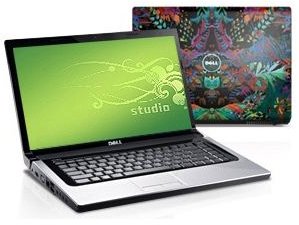 A step above the 14z, the Dell Studio 15 boasts an impressive Intel Core i3 330M (2.13GHz/3MB Cache) processor. Its 15.6-inch High Definition (1080p) screen is a pleasure on which to use its standard Windows 7 Home Premium 64-bit operating system.
4GB of DDR3 RAM and a 320GB 7200RPM SATA hard drive mean the Studio 15 is ready to handle just about anything you can throw at it while on the move. High Definition audio and a 6-cell 56Whr battery round out this excellent choice for mobile computing.
At US$649, this one may be worth the expense over the Studio 14z considering the extras you get.
3 – Dell Studio 17 Laptop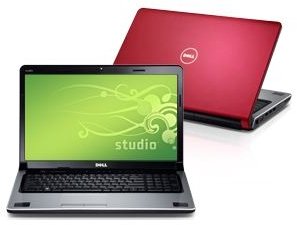 Like the Studio 15 above, the Dell Studio 17 comes standard with the Intel Core i3 330M (2.13GHz/3MB Cache) processor. What sets this laptop apart, however, is the luxurious 17.3-inch HD+ (900p) Bright LED display, complete with built-in camera.
4GB of DDR3 RAM and a spacious 500GB 7200RPM SATA hard drive make the Dell Studio 17 the perfect choice for those who spend a lot of time in front of their laptop for school, work, and play. At US$749, the Dell Studio 17 is worth the money if you need its impressive features
2 – Dell Studio XPS 16 Laptop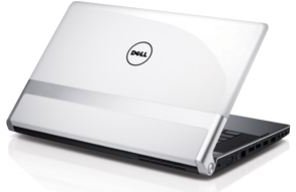 For the ultimate in portable power, the Dell Studio XPS 16 makes child's play out of graphics-intensive applications. However, its Intel Core 2 Duo T6600 (2.2GHz/2MB Cache) is a bit disappointing considering its other features.
What the Studio XPS 16 lacks in processing power it gains in graphics ability. Powered by a RADEON HD 3670 512MB video card, this laptop just may be the desktop replacement you've been looking for.
A competent 15.6 inch Edge-to-Edge FHD LCD (1920x1080dpi) display, 4GB of DDR3 RAM, and a 500GB hard drive make this portable a contender for all around best laptop. At US$1,148, consider the price of this laptop carefully before you spend money on features and power you may not need in a portable computer.
1 – Dell Studio XPS 16 Upgraded Laptop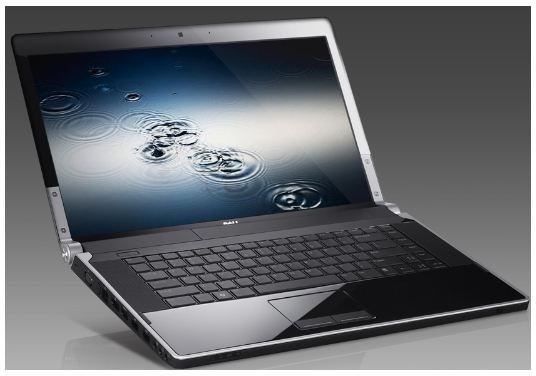 Although the same laptop as the one above, this review looks at how upgrading a Dell Studio laptop can truly put it in a new class. Upgraded to an Intel Core i7 720QM Quad Core (2.8GHz/6MB Cache) processor, this Studio laptop's CPU is a lot less disappointing!
Complete with a 15.6 inch HD LCD display (1920x1080dp) and the same 500GB 7200RPM SATA hard drive as above, this laptop offers nothing new in display and storage.
However, this upgraded version of the XPS 16 sports 6GB of DDR3 RAM, a RADEON HD 4670 video card, and Soundblaster X-Fi High Definition Audio. Rounded out with a 9-cell 85 Whr primary battery, this one has the juice to keep all these powerful component up and running for a long time.
At US$1,599, this upgraded Dell Studio XPS 16 isn't for everyone's budget but it's nice to know that the upgrades are there if you need them.