The Best Widescreen LCD Monitors for Desktop Computers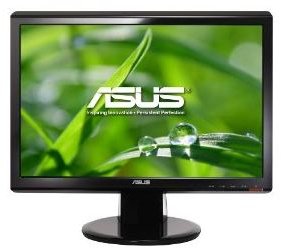 The top-rated computer monitors are often expensive but you may be surprised that not all quality LCD monitors cost an arm and a leg. The reviews of the best LCD monitors in this article look carefully at each display and identify the features that make them the best monitors money can buy. Read on to learn about the top rated monitors on the market today.
5 – ASUS VH198YT
Although not a budget monitor, the ASUS VH198T is an excellent middle-of-the-road choice between cheap and expensive. Featuring a 19-inch widescreen display, this ASUS LCD monitor is capable of displaying up to a 1440x900 dpi resolution.
Its 5ms response time make it a perfect choice for mainstream gaming and business applications. This ASUS monitor offers excellent picture clarity considering its relatively low price. At about US$120.00, this top rated monitor is not only a bargain, it's a no brainer.
4 – LG E2250T-PN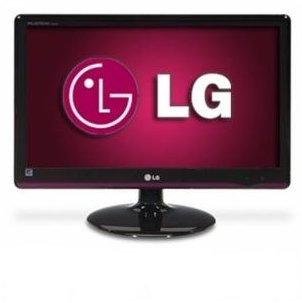 If you need a bit more screen real estate, the LG E2250T-PN may be for you. Featuring a 22-inch widescreen display that is capable of up to a 1920x1080 HD 1080p resolution, this is one monitor that can double as an entertainment or home theater display with its LED backlit display.
This top rated LG monitor features 5ms response time and 5,000,000 to 1 dynamic contrast ratio. There is no denying the picture clarity from an LED backlit monitor but this one is head and shoulders above most others in its class. At about US$150.00, this is one top rated monitor that is sure to please.
3 – ViewSonic VA2231W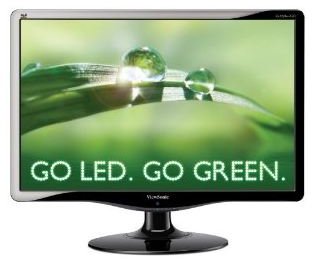 The ViewSonic's VA2231W is a truly remarkable display. Featuring a 22-inch widescreen that is capable of 1920x1080 HD 1080p resolution, the clarity of this monitor is phenomenal. Compatible with just about any input signal including DVI-D and HDMI, there no place this top rated monitor can't find a home.
What makes this ViewSonic stand out so much is its LED backlit display, which puts many other LCD monitors to shame. As an added bonus, on-screen adjustments are intuitive to operate; Automatic Aspect Ratio technology makes it easy to switch back and forth between widescreen and standard 4:3 aspect ratios. At about US$195.00, this one is a bit more money, but that comes with the top rated monitor territory.
2 – Samsung PX2370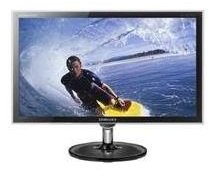 If size is your game, the Samsung PX2370 monitor is in a class by itself. Featuring a 23-inch widescreen capable of 1920x1080 full HD 1080p resolution, this slim monitor delivers excellent picture clarity in a small package.
However, this Samsung is not just an LCD monitor; it is backlit by LED technology offering an amazing 5,000,000 to 1 dynamic contrast ratio, much higher than any LCD alone can boast. If you often work with others in front of a computer, you will love the horizontal and vertical viewing angles. In addition, this Samsung has a staggeringly low 2ms response time. At about US$280.00, this Samsung is a bargain given its amazing features.
1 – ViewSonic VA2702W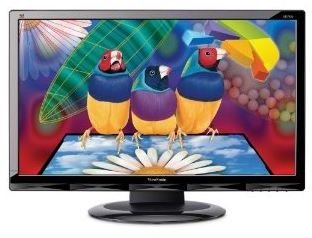 For size and features, nothing beats the ViewSonic VA2702W as one of the best LCD monitors. About all you could say bad about its 27-inch 1920x1080 dpi full HD 1080p widescreen display is that it may be too big. Its sturdy base and shiny black bezel make it stand out as one of the best LCD monitors on the market for the home or home office.
The picture quality on this ViewSonic is second to none, firmly placing this monitor on the peak of the top rated list. One interesting feature is its relatively low power consumption rating. Also impressive is its fast 3ms response time, fast enough for gaming and video editing. At about US$325.00, this ViewSonic is a much higher investment in a computer display than most people are willing to make. Still, the best costs money, so if you need it, this is the one to get.
Conclusion
Top rated monitors typically come with hefty price tags but there are a few bargains out there if you are willing to sacrifice a few features. If you are looking to save money, shop for a top rated monitor with a smaller sized display. For huge monitors, however, expect to fork over quite a bit of dough.