The Top 5 High Performance Desktop Computers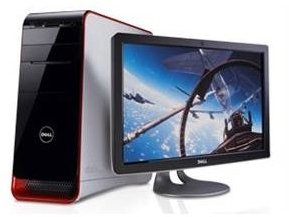 Computer performance comes with a hefty price tag. If you want nothing but the best, expect to pay for it. Although budget computers are all the rage, some home users have a need for a high-performance desktop computer for gaming and powerful business and scientific applications.
Although expensive, the high-performance computers on this list represent the best of the best. If you need a powerful desktop computer, any of the desktop PCs on this list will satisfy your need for speed and power. Again, expect to shell out some big bucks for these ones, though.
5 – Dell Studio XPS 9000
At the budget end of the high-performance spectrum we have the Dell Studio XPS 9000 desktop. Featuring an Intel Core i7 920 processor and 8GB of dual channel DDR3 RAM, this high-performance desktop is ready to handle just able anything you throw at it.
Complete with a large 750GB 7200RPM SATA hard drive and GeForce 310 512MB video card, this desktop is perfect for mainstream gaming and powerful business and statistical-modeling applications. What sets this high-performance desktop apart is the included 21.5 inch HD monitor. At US $1,099, this desktop PC is a bargain.
4 – Alienware Aurora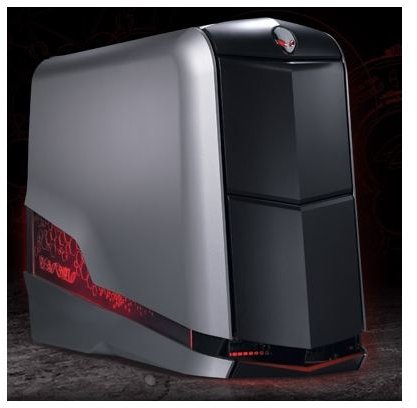 Like the Dell above, the Alienware Aurora ships standard with an Intel Core i7 920 processor. However, an nVidia GeForce GTS 240 video card with 1GB of video memory powers its graphics. The Aurora lacks a bit in the memory department with 3GB the standard complement. Still, the Aurora's memory is triple channel in comparison to the Studio XPS 9000's dual channel.
Upgrading to 9GB of RAM costs an additional $120, a bargain for hard-core gamers. Unfortunately, the Aurora ships with no monitor but at just US $1,199, the extras are worth the expense and lack of a monitor.
3 – Gateway FX6831-01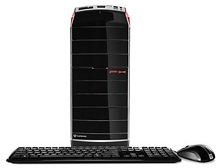 Making its first appearance on this list, Gateway offers the FX6831-03 high-performance desktop featuring a somewhat disappointing Intel Core i7 860 processor. However, with a staggering 16GB of DDR3 memory and spacious 1.5TB hard drive, this is one desktop that is likely to make graphic artists and video editors happy.
Shipping standard with an ATI Radeon HD5850 video card and HD audio, this desktop could double as your main entertainment center for movies, music, and more. At US $1,699, the FX6831-01 offers some significant advantages over the other desktops on this list at a great price.
2 – Gateway FX6800-05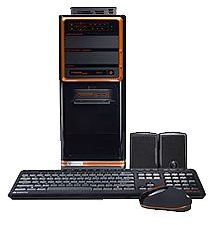 The GatewayFX6800-05 is a simply amazing high-performance desktop PC. Featuring an Intel Core i7 940 processor and 6GB of DDR3 memory, this combination will make all the neighbors jealous. Its 1TB 7200RPM SATA hard drive and ATI Radeon HD 4870 X2 2GB video card are about what you would expect for this price.
However, its Creative Labs X-Fi 7.1 sound card and 1000-watt power supply scream high performance for gaming and other data-intensive applications. At US $2,999, its pricey but worth the expense when nothing but the best will do.
1 – Dell Alienware Area 51 ALX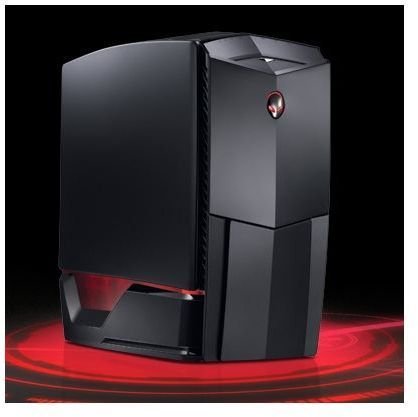 At the top of the list is the Alienware Area 51 ALX high-performance desktop. Featuring the amazing Intel Core i7 960 processor and Dual 1GB ATI Radeon HD 5870 CrossfirexX video cards, no game will bring this desktop PC to its knees.
6GB of triple channel DDR3 memory and a 1.2TB RAID 0 hard drive configuration means there's nothing this PC can't handle. About the only disappointing component in the Area 51 ALX is the integrated 7.1 surround sound. For this price, you would expect a Creative Labs X-Fi at a minimum. Luckily, adding the X-Fi sound card costs only an additional US $70. At a total price of US $3,999, this is one high-performance desktop PC that's not for the faint of heart.
Conclusion
The five top high-performance desktop computers on this list represent a wide range from the affordable to the unrealistically expensive. If you are a hard-core gamer, expect to shell out the big bucks for power and speed. Still, there is some room at the low end for an affordable high-performance PC if you are unwilling to go into debt just to buy a high-performance PC.