Desktop PC Diagnostic Tools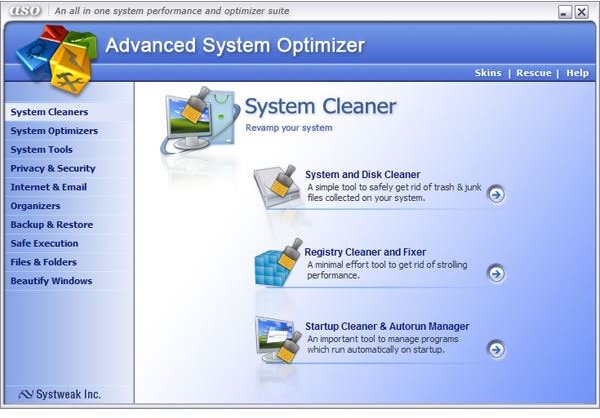 Importance of Desktop PC Diagnostic Tools
If you use your computer frequently, it is vital to have a better desktop PC diagnostic tool installed in your computer to get the maximum performance from it. Otherwise you may experience downgraded performance, and errors of your software. Each and every day you use your computer various new files are created by the operating system and other software. Some of them are important for the PC, but others may be junk or useless files. As time passes these files are gathered in significant amounts and may create problems to your computer. That's why you need the assistance of a PC diagnostic tool.
Advanced System Optimizer
Advanced System Optimizer is one of leading PC diagnostic tools available. Also it is one of a most complete solutions for your PC repair needs. Advanced System Optimizer is easy to install, easy to use, and you can buy it at a relatively low price of $29.95 compared to its nearest competitors. This nice software provides you almost all the utilities that you need to maintain your PC. Advanced System Optimizer supports Windows XP, Vista and Windows 7. The tools that comes with this great software including startup software manager, uninstaller, hard drive cleaner, registry cleaner, internet activity cleaner, hardware monitor, hard drive and registry repair, registry optimizer, system optimizer, defragment tools, etc. Therefore you can easily diagnostic your computer even you are a novice PC user. It also comes with a tool to delete partitions which is rare among this kind of software.
System Mechanic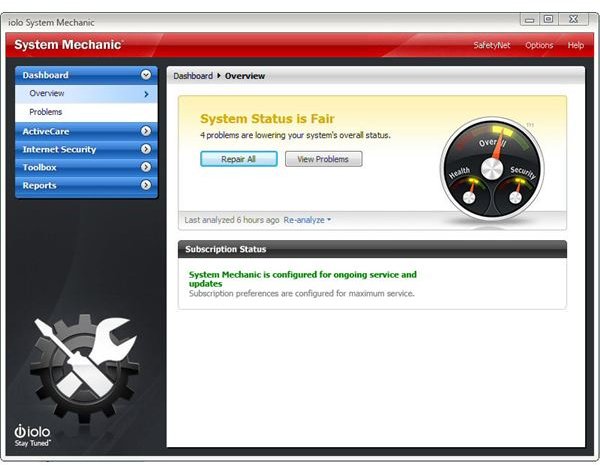 System Mechanic is one of the earliest software for desktop PC diagnostics. Today it is among the best options for those who are looking for PC repairing and optimizing tools. It is almost similar to Advanced System Optimizer in features and usability. One of a notable difference between these two is the price. System Mechanic is comes with a relatively high price of $ 49.95. But this is the average price of most leading PC repairing and optimizing tools. You can use this utility to repair, optimize and diagnose almost all your problems in your computer. System Mechanic provides you the best tools to identify viruses and other threatening files like spyware in your PC. You may choose quick optimization options if you haven't much time. It analyzes your computer and displays whether it is in a good condition or not in a graphical manner.
Tuneup Utilities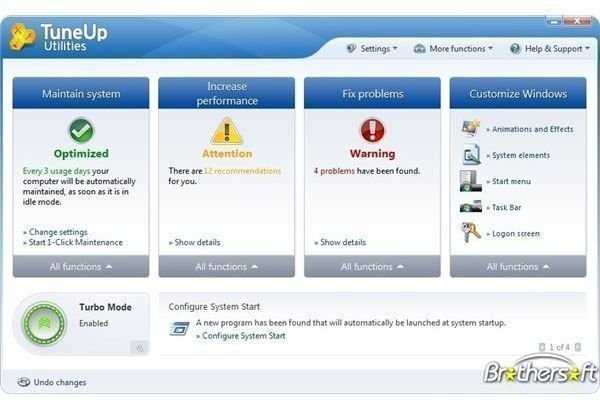 Tuneup Utilities is one of a most popular PC diagnostic available that comes with a price of $ 49.95. It also supports the Windows 7 operating system. Tuneup Utilities comes with a sleek interface including important tools to repair registry errors and system, clean your hard drive by removing junk files, optimize your computer to enhanced performance, and monitor and analyze the computer.
If you not satisfied with this leading desktop PC diagnostic software you may consider other PC repairing and diagnostic tools like System Suite, Advanced System Care, Desktop Maestro, and PowerSuite. These utilities are also handy tools to resolve errors in your computer and to optimize its performance.