Set Up a Wireless Network for Dummies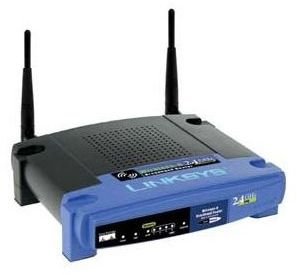 Wireless networking in home and home offices is all the rage as more and more homes have more than one computer. Wireless networking also solves the problems associated with having to run wires all over the home, connecting multiple computers to one Internet access point, and sharing peripherals such as printers among family members.
Even if you think you are dummy when it comes to networks, wireless networking is not as complicated as it sounds. In fact, you can get started with a wireless network with just two pieces of computer hardware. Read on to learn about WiFi in this guide to wireless networking for dummies.
What is Wireless Networking and WiFi?
As its name suggests, wireless networking allows you to network without the use of wires all over the place. Using special frequencies, your computer, printer, and Internet access point can communicate with one another over the air instead of through physical, wired connections.
WiFi stands for Wireless Fidelity and is a takeoff on HiFi which stands for High Fidelity. WiFi is really just a set of standards that allow computer equipment and peripherals to communicate.
What Equipment is Needed for Wireless Networking?
To setup a wireless network you need two main pieces of hardware.
Wireless Router. A wireless router literally routs information to various components on a wireless network. Much like a wired router, the wireless kind is capable of communication with computers, printers, cable modems, and other peripherals and equipment. Most wireless routers are capable of communicating using the 802.11b, 802.11g, and 802.11n technology standards.
Wireless Network Adapter. Like a wired Network Interface Card (NIC), a wireless network adapter allows you computer to communicate with the wireless router. Wireless Network Adapters look like NICs except they usually have an antenna sticking out the back for receiving and transmitting data. Most modern laptops have wireless capabilities built in. If not, you will need to purchase a wireless network adapter specially designed for laptop computers.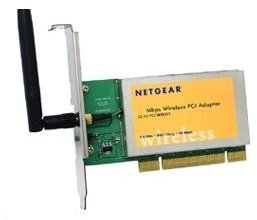 The WiFi or 802.11 networking standard was never designed for long distance networking. The typical wireless router and network adapter is only capable of communicating with other wireless equipment at a distance of about 90-100 feet indoors and up to 300 feet outdoors.
If you live in a particularly large home or if you own a home that is not conducive to wireless networks because of radio interference, you may need to extend your 802.11 WiFi signal using a WiFi long distance antenna or booster.
Simple Home Wireless Networking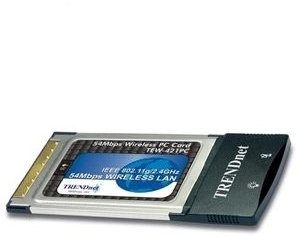 If everything above just made you more confused, you should consider purchasing a home wireless networking package from one of the major Internet Service Providers such as RoadRunner. Offering a complete wireless networking solution, you also get the peace of mind of having support in case you run into trouble connecting to your network.
The cost of renting wireless equipment from one of the major providers is quite reasonable given that wireless networking costs, in general, have dropped as wireless networking has become more popular. Clearly not a fad or toy of geeks, wireless networking is likely to replace wired networking as it becomes more reliable and consumers see it as a welcomed alternative to wiring the house up to connect all of the components on a network.
Conclusion
Wireless networks are not difficult to set up, not even for those who consider themselves dummies when it comes to networking or computers. One of the best options out there is to buy a wireless networking solution from one of the major Internet Service Providers. In this way, you know that you've got support in case your wireless network stops working or you need help adding new equipment to the network.