Childrens Laptops: Choosing the Best Laptop Computer for Children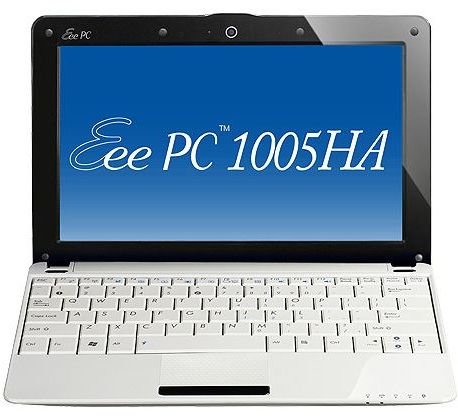 A Laptop for the Little Ones
Computers can be incredible educational tools.Giving a child one at a young age will allow him or her to discover what computers are all about. It also provides a portal to a huge variety of educational software. The number of educational programs available for the PC is staggering, and every niche, from learning a foreign language to algebra to world history, is covered.
With this said, laptop computers usually aren't built with children in mind. They're often too large, too heavy, or too fragile. There are, however, a few laptops which are very suitable for children.
ASUS Eee PC 1005HA (Recommended for Age 10 and Up)
The ASUS Eee PC 1005HA is well know as one of the best netbooks, but it is also a great netbook for children in their early teens. The Eee PC 1005HA is a very well rounded machine, and it is capable of anything which a child my require of it. In addition, the Eee PC 1005HA provides great battery life, a good keyboard, and an aesthetic look which is youthful and cool but also looks mature enough that tween and teen children won't feel like they're being given a "kiddie" computer. The Eee PC 1005HA is also reasonably priced, with models ranging from $300 on the low end to a little over $400 for a loaded model.
While the ASUS Eee PC 1005HA is very capable, parents should remember that it isn't made just for kids. It will likely break if dropped or abused. For this reason the ASUS Eee PC 1005HA is best for children over the age of ten.
Intel Classmate PC (Recommended for Age 10 and Up)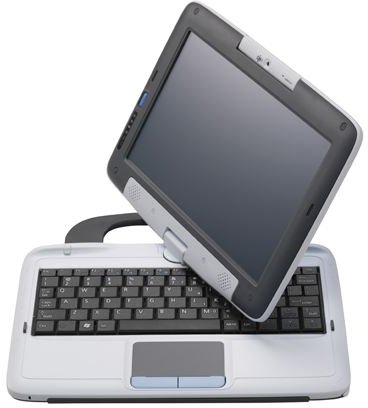 The Intel Classmate PC was built for educational use in schools, but can be purchased by individuals for use at home. The Intel Classmate PC is basically a small, durable tablet laptop built specifically for use by children. As a result it is very durable. It would be best not to drop it or spill anything on it, but it has a higher chance of surviving such accidents than most PCs.
The durability and focus on children dosen't mean the Classmate PC is low on features or power. The Classmate PC is as capable as any netbook, and it has some of the best handwriting recognition software on any tablet. The only real issue is the price. Classmate PCs tend to be around $450 or $500 dollars, which is expensive for a PC with this level of performance.
V-Tech Touch Tablet (Recommended for Age 8 and Up)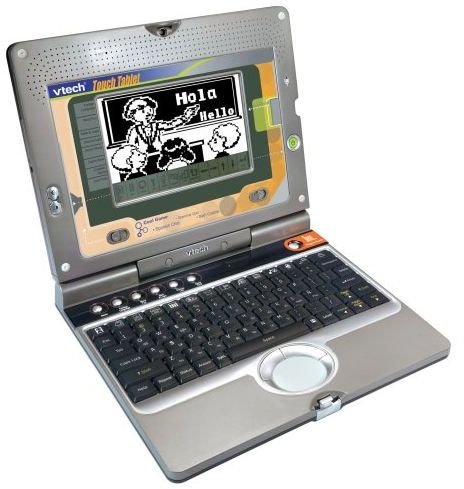 While the ASUS Eee PC 1005HA and Intel Classmate PC are both great for children, they are also full-fledged computers. That can be confusing for children under the age of ten. Children who have little experience using a traditional PC are usually best off using a laptop built for beginners, such as the V-Tech Touch Tablet.
The V-Tech Touch Tablet does not run Windows. Instead it runs a simple operating system customized for use by children. The operating system includes numerous educational games and programs as well as a word processor, address book, and other tools. There is no online capability - something which some parents will prefer.
However, while the V-Tech Touch Tablet isn't a true PC, it is basically the same in size and form. This will ensure that children who use the V-Tech Touch Tablet learn the basics of PC use so they can more quickly learn how to use a real PC. This makes it the perfect introductory laptop for children. The V-Tech Touch Tablet is also extremely affordable, with prices under $100 dollars.