Best All In One Color Laser Printers Of 2009 for under $500 - Multifunction Printer From Konica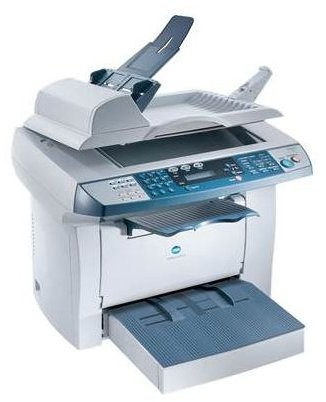 Great Multifunction Laser Printers
There aren't many color laser printers featuring scanner and fax capabilities for under $500 – print specialists HP and Epson seem to have the market largely sewn up. However manufacturers such as Samsung and Konica have been making inroads in this market, offering devices that challenge the dominant companies like HP – and as a result the print giant has also entered this low cost market.
An all in one is defined as a printer and scanner combined into a single housing, usually with the scanner sitting on top of the printer hardware. Often however these devices include fax capabilities and on-board software to facilitate the use of the scanner and printer as a virtual photocopier.
Below are three good examples of the best all in one color laser printers available for under $500 - they've been carefully selected based on price, functionality and customer response based on reviews on various online shopping sites.
Konica Minolta Magicolor 1680MF
Described as a "compact multitasker" the Konica Minolta Magicolor 1680MF all in one printer can output 20 ppm (pages per minute) in black and white and 5 ppm in color. Combining common office tasks of printing, scanning (at 600 x600 dpi) and copying, the Magicolor 1680MF multifunction printer does not feature fax functionality but utilizes Simitri HD technology to enhance the print quality.
Designed to print to various media such as labels, envelopes, various page sizes and thick papers, the device prints, scans and copies in color and features various print options. Compatible with Windows 2000 and later (although there is no Windows 7 specific driver as yet) the Magicolor 1680MF is also compatible with Apple MacOSX and features USB 2.0 and Ethernet connectivity.
The Konica Minolta Magicolor 1680MF has a good reputation, although some users have experienced issues with the accompanying software - make sure your PC is up to the task of running this device before buying, however. Konica Minolta has great after-sales support however, so the Magicolor 1680MF is a great choice.
Available for just $379, you can find out more about this printer at www.konicaminolta.us.
Samsung CLX-3175FN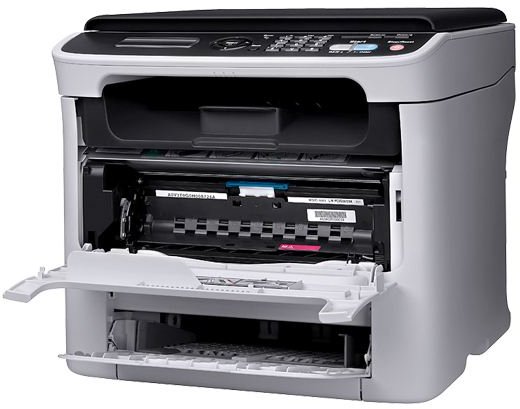 Designed for printing, copying and scanning, the Samsung CLX-3175 printer is available from around $399. Capable of 16 ppm black and white and 4ppm color (A4 size) the Samsung CLX-3175 printer features USB 2.0 and Ethernet connectivity and scans at an enhanced resolution of 4800 x 4800 dpi.
Capable of printing to paper, labels, card, envelopes and transparencies, the device holds 150 sheets in the input cassette but features no duplex unit – double-sided printing must be done manually.
This color multifunction printer is one of a growing number designed to support Windows, Mac OSX and various Linux operating systems such as Redhat, Mandrake, Suze and Fedora, making it a great option for any PC system.
Customers that have purchased the Samsung CLX-3175FN have expressed satisfaction at the price and software for this device, and while connectivity is restricted to USB and Ethernet, this is a fair reflection of a device in this price range.
Find out more at www.samsung.com.
HP LaserJet CM1312nfi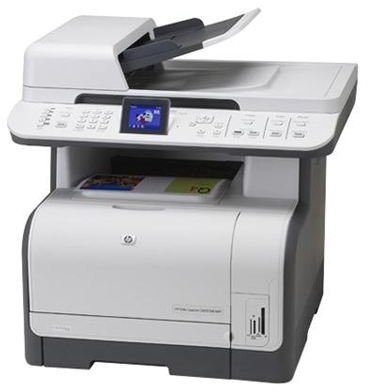 Giants of domestic and office printing HP have entered the sub $500 market with the HP LaserJet CM1312nfi multifunction device. This all in one printer outputs up to 8ppm in color and 12 ppm in black and white.
With support for various media sizes (A4, A5, A6, B5) and a manual duplex printing system, the device scans at 1200 x 1200 dpi and is the only entry in this list to feature fax capability.
Printing can be performed via a direct cable connection with your PC (USB or Ethernet), via HP network printing or via the card reader, and this device is compatible with a number of operating systems (all of the usual as well as Citrix, HP-UX, Solaris and others).
Some users have expressed annoyance at the software bundled with the HP LaserJet CM1312nfi - it ships with a disc full of satellite applications that you might not need. Opting to download the core drivers from www.hp.com (or using the old HP Color Laserjet 5M driver included in Windows) is a good idea if you don't want to install extra printer/scanner software that you might not use.
Originally $499 the HP LaserJet CM1312nfi can often be found for less – pick it up on Amazon for $399.99.