SDHC Reader and USB Hub: Top Three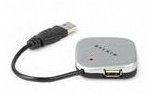 USB Hubs and SDHC Readers
USB hubs serve a very simple purpose. They turn one USB port into many. USB hubs can be a great asset if you find yourself having to unplug devices and peripherals from your computer each time you want to use other ones. Chances are, if you have a keyboard, mouse, flash drive, MP3 player, iPod, etc, a USB port would save you a lot of hassle.
SDHC stands for secure digital high capacity. Tack the reader on the end, and you've got a device that reads SD cards. SDHC readers are extremely convenient for people who use digital cameras and camcorders on a frequent basis. An SDHC reader saves you the trouble of having to dig out your camera cord every time you want to upload a photo to your computer. With an SDHC reader, just pop the SD card out, insert into the reader, and upload away.
Here are the best SDHC card readers and USB hubs, hopefully one of them will work great for your needs. Want the ultimate winning combo? Get a USB hub, hook that bad boy up to your computer, and then get a SDHC reader and plug it into the USB hub.
Best Portable USB Hub - Belkin USB 4-Port Ultra Mini Hub (5 out of 5)
The Belkin USB 4-port Ultra Mini Hub is a great choice for a portable, non-powered USB hub. It works with USB 2.0 and USB 1.1 devices for ultimate compatibility. There is also a small red indicator light on the base of this hub to notify of a good connection. Although it's designed for travel use, this hub can be used on a desktop as well. Just keep in consideration that it only has 4 USB outs and it's not a powered hub. This hub will power the majority of USB devices, but not anything requiring a ton of power. This hub has proven to be very reliable, and it's also very cheap.
Best Powered USB Hub - Belkin USB Plus Hub - 7 Port (5 out of 5)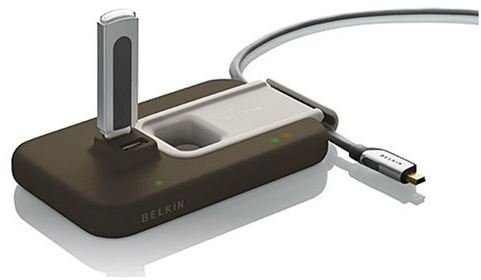 The Belkin 7 Port Plus Hub is the ultimate USB hub for the office. Unlike most powered USB hubs, the Belkin 7 Port does not look like a tower sitting on your desktop. Instead, it uses a patent pending base that features 5 of the 7 USB ports on back. The other 2 USB ports are located on top of the base for ultimate flash drive compatibility. The Belkin USB Plus also features a convenient cord holder that allows you to secure a cord from sliding off of your desk. Great for cell phones. The Belkin USB Plus runs $28, but it's definitely worth it considering the quality of the hub.
Best SDHC Reader - Kingston 19-in-1 USB 2.0 Flash Memory Card Reader (5 out of 5)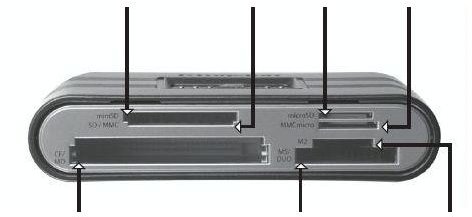 The Kingston 19-in-1 USB 2.0 Flash Memory Card Reader is a steal at only $12.50. It not only supports SDHC cards, but 18 other card types as well. This makes it one of the most versatile hubs on the market. Its size makes it suitable for travel as well as desktop use and it has a red indicator light to notify of a good connection. For desktop use, the Kingston 19-in-1 also comes with a 3-foot USB extension cable - an accessory that you would be hard pressed to find in a deal as good as this. This card reader has also received a tremendous amount of positive reviews from consumers.