A Buyer's Guide to the Top 5 WiFi Wireless Printers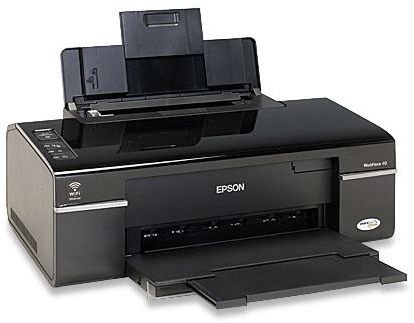 Wireless networks in homes and home offices are all the rage, freeing computer owners from the clutter and unsightliness of cables twisting their way around desks, file cabinets, and book shelves. If you have a wireless network but still have a wired printer, consider any of the Top 5 printers in this buyer's guide and connect all of your computers to the same printer with WiFi technology.
1 – Epson WorkForce 40
If you are looking for a budget wireless printer, the Epson WorkForce 40 may be the WiFi printer for you. Featuring 802.11b/g WiFi connectivity, the WorkForce 40 is compatible with most of the wireless networks out there. Its 5760x1440 print resolution, 38/27 page per minute (ppm) monochrome/color print speed, and 100 sheet capacity means this wireless printer is ready for a tough day of home office or high-quality photo printing. With a street price of US$99.99, the Epson WorkForce 40 is more than a great bargain.
2 – Brother MFC-495CW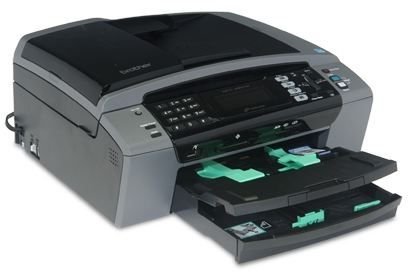 The Brother MFC-495CW is more than just a wireless printer, it is an all-in-one wonder that can help you save money and space by replacing other home office equipment. The MFC-495CW's amazing 6000x1200dpi print resolution and 35/28ppm monochrome/color print speeds make this wireless printer an excellent home office companion that will not slow you down. With a street price of US$129.99, this is about as good as it gets in a budget all-in-one WiFi printer.
3 – Brother HL-2170W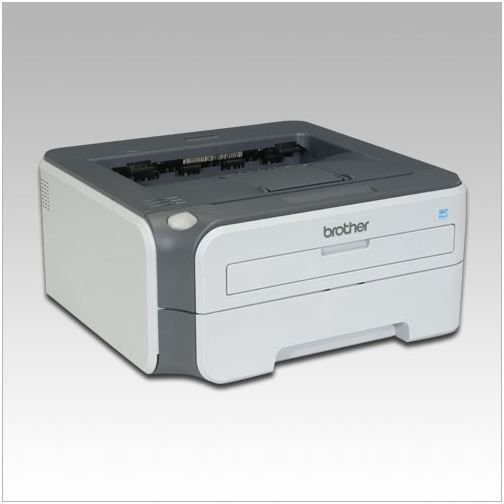 Brother makes another appearance on this list, this time with a WiFi laser printer with some impressive features. If you need the crispness of a laser printer, the HL-2170W's 2400x600 dpi print resolution should be enough for any home office. With its 23ppm print speed and amazing 10,000 page monthly duty cycle, this is one printer that can outlast most inkjets in durability and dependability. This Brother's US$149.99 street price is excellent for a WiFi laser printer with this many features.
4 – HP Officejet Pro 8000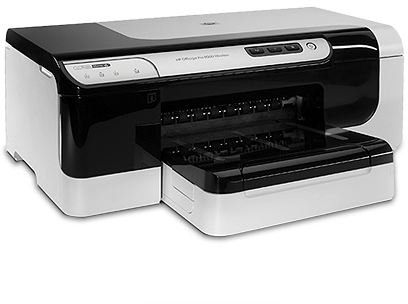 Near the top of the list is the HP Officejet Pro 8000 WiFi printer. It 4800x1200dpi print resolution is respectable but it is its unheard of 15,000 page per month duty cycle that puts other inkjets to shame. Aimed at the higher-end home office market, this printer is likely to outlast your computer. With a street price of US$179.99, this is one wireless printer that is worth every penny in the long run.
5 – Samsung ML1630W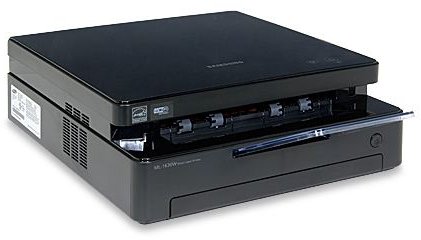 At the top of the list is another wireless laser printer this time by Samsung. The ML1630W features a 1200x600dpi print resolution and 16ppm print speed. This Samsung's best feature, however, is its 15-second first-page output time. If you hate hitting the print button and waiting for ages for your laser printer to shoot out that first page, this Samsung WiFi laser printer may be your solution. Its somewhat steep street price of US$249.99 proves once again that you get what you pay for when it comes to speed and convenience.
Conclusion
Any of the wireless printers on this list would make a great addition to a home or home office wireless network. If you find that your printer pulls double duty as your office and your family's printer, look to the ones at the top of the list that have higher duty cycles and faster printer times. If a budget printer is what you need, look to the cheaper printers such as the Epson WorkForce 40 and the Brother MFC-495CW. In either case, one of the printers in this buyer's guide to wireless printers is sure to fit your needs.